The Film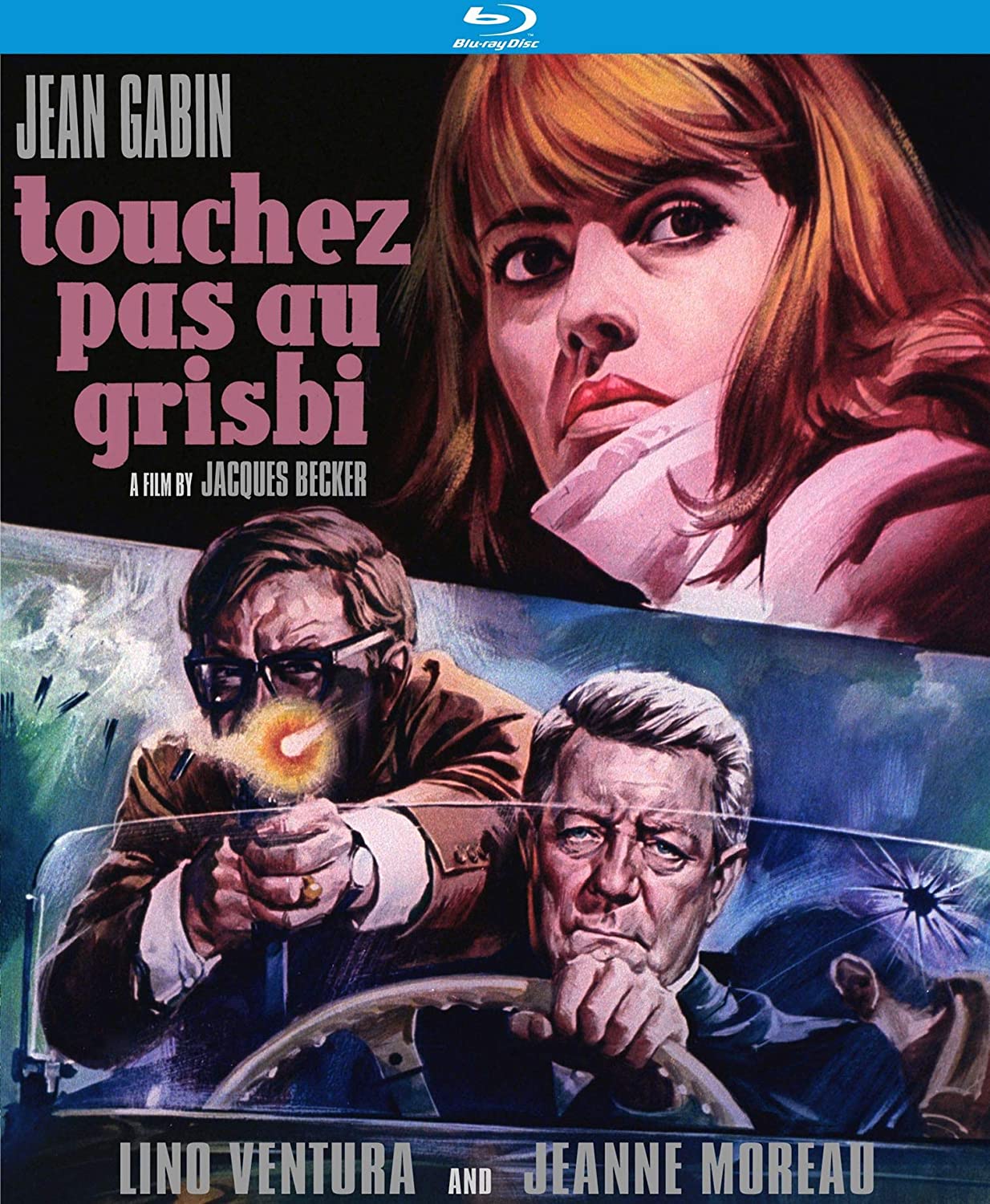 Growing old is difficult even in the best of circumstances. Max le Menteur (Jean Gabin) knows the score better than most; an aging gangster in France's underworld, he is admired by all. A man of distinction and manners, he is the epitome of class; a sharp dresser, he makes all the hotspots in town, always accompanied by a beautiful woman and his best friend and partner of over twenty years Riton (René Dary). Max has seen and done it all and he now finds life lacking; he dreams of retiring and living an easy life filled with simple pleasures. In order to help fund his retirement, Max has 96 kilos in gold bars stashed away from a recent airport robbery and he simply needs to wait until the heat passes and then he can make his big escape from the criminal lifestyle that has held him captive for many years. At 50 Max is a skilled craftsman; he has never served a single day of time and now he wants out. His weakness is his loyalty to his pal Riton, and there are those who are very much aware of Max's Achilles Heel. Max's nemesis comes in the characters of local drug dealer Angelo (Lino Ventura) and club owner Pierrot aka "Fats" (Paul Frankeur). And there's the dame because there always are dames involved: Lola (Dora Doll) and Riton's squeeze, Josy (a 25-year-old Jeanne Moreau). Max tries to talk some sense into Riton about the woman that he's starry eyed for, but his words fall on deaf ears. Trouble begins to ensue when the girl's perform their act at the club and Max walks in on Angelo putting the moves on Josy; she doesn't seem to be objecting too strongly either. Max plays it cool and tries to warn Riton that he is going to end up like the other elderly men on the dance floor. Max wants to go home early, but Riton the womanizer wants one more drink. "After midnight I always feel like I'm doing overtime" says Max and he's right. Getting a good night's rest is the secret to being prepared to face life's latest onslaught.

This film is a meditation on aging, and more importantly, on the topic of loyalty to one's friend. Director Jacques Becker takes his time getting the details correct and his attention to the details is what makes this film a classic. Every scene is perfectly set up and the camera is right there observing everything as it happens. Jean Gabin who was regarded as sort of a has been by the French audience is perfect for this role and his face is literally a mask of inscrutability as he moves through each scene as if he owns everything. In this world he is Max, master of all he observes, and as such he is the kingpin of the French underworld. However there is a down side to being on top for so long. Things become predictable, overly familiar, the same old same old. All this is perfect for Gabin's face; he too has seen it all and this is his last chance to get it right. To show the audience that he still had some gas in the tank and that he could still go one more time. The world weariness of the actor brings a resounding realism to this role and like his character, he is ready to show the world and his enemies that he still can stand with the best of them.

The most telling scene is yet to come. Max's life is one of predictability; he always seems to have the answer to everything but that is from the daily routine, as well as being ready for anything that comes out of left field. This is the secret to Max's success. Be calm and see things through to the end no matter how small or large of a problem they are. His pal Riton will prove to be his Achilles heel; Max lets Riton in on a secret, and shows him the take from his latest heist; Riton tries to impress his squeeze Josy who immediately blabs about the gold bars to her pal Angelo and then the house of cards starts to topple. Poor Max, he takes Riton to his secret pad and lets him stay the night. He willingly breaks out the classic vintage booze and cuts loose with some grub but Riton is a chiseler and can't wait for Max to leave him alone where he hotfoots it to Josy's apartment where he is kidnapped by the bad guys. Gabin's Max is clearly annoyed that he is betrayed by his old pal, but what else can he do but cooperate and offer an exchange of the gold for Riton's safety. This film is so different than the earlier gangster films of the era; there is no snappy dialogue, no scenes of a passing car with machine guns blazing. Instead we are given an almost anti-hero in Max: he is slow, methodical to the end, he rarely hurries, each movement is measured and you can tell that he is like a master chess player, ten moves ahead of his opponent, calculating the risks, formatting the odds. Max is a new type of player and the clear role model for Alan Ladd and Humphrey Bogart in later years. Gabin is like a tightly coiled spring, cool on the outside but wound tight as a top on the inside. Max is truly an existentialist hero in the French underworld.

"Touchez pas au Grisbi" is based on a novel by Albert Simonim, published in 1954; he co-authored the screenplay that was written for the film. I do not like revealing what happens in the rest of the film because that would be spoiling the surprise for first time viewers, but this is a classic example of French Noir in a classical sense. The true subject of the film is aging and friendship and that is what makes this film so notable.

Video


Presented in 1.37:1 HD 1080p 24/fps mastered using AVC MPEG-4 compression, sourced from a Studio Canal print, there are a few scenes that show some wear but overall the film looks great. The use of the black and white cinematography is nice and moody, with plenty of shadows and darkness.

Audio


This Blu-ray features a single standard audio track in French DTS-HD Master Audio 2.0 mono with optional English subtitles provided. No hiss or dropouts reported. The theme music that Max plays is appropriately sad and evokes a feeling of melancholia.

Extras


Kino Lorber has included a decent selection of extras that include an audio commentary track by Mondo Media's Nick Pinkerton can be played throughout the film's length.

Interview with filmmaker Jean Becker (13:59) French with Subtitles.

Interview with actress Jeanne Moreau (5:03) French with Subtitles.

Interview with Professor/Film Critic Ginette Vincendeau (8:07) French with Subtitles.

The film's original theatrical trailer (3:53) Warning: contains spoilers so watch afterwards.

Bonus trailers are included for the following films:

- "Port of Shadows" (3:50)
- "Razzia Sur La Chnouf" (3:02)
- "Maigret sets a Trap"(2:00)
- "Maigret and the St. Fiacre Case" (2:01)
- "The Sicilian Clan" (2:20)

Packaging


Packaged in a standard Blu-ray keep case.

Overall


"Touchez pas au Grisbi" is an excellent film that demands to be seen. Kino has done an excellent job on bringing us this film on Blu-ray.
| | | | | |
| --- | --- | --- | --- | --- |
| The Film: A | Video: A | Audio: A | Extras: A | Overall: A |