The Film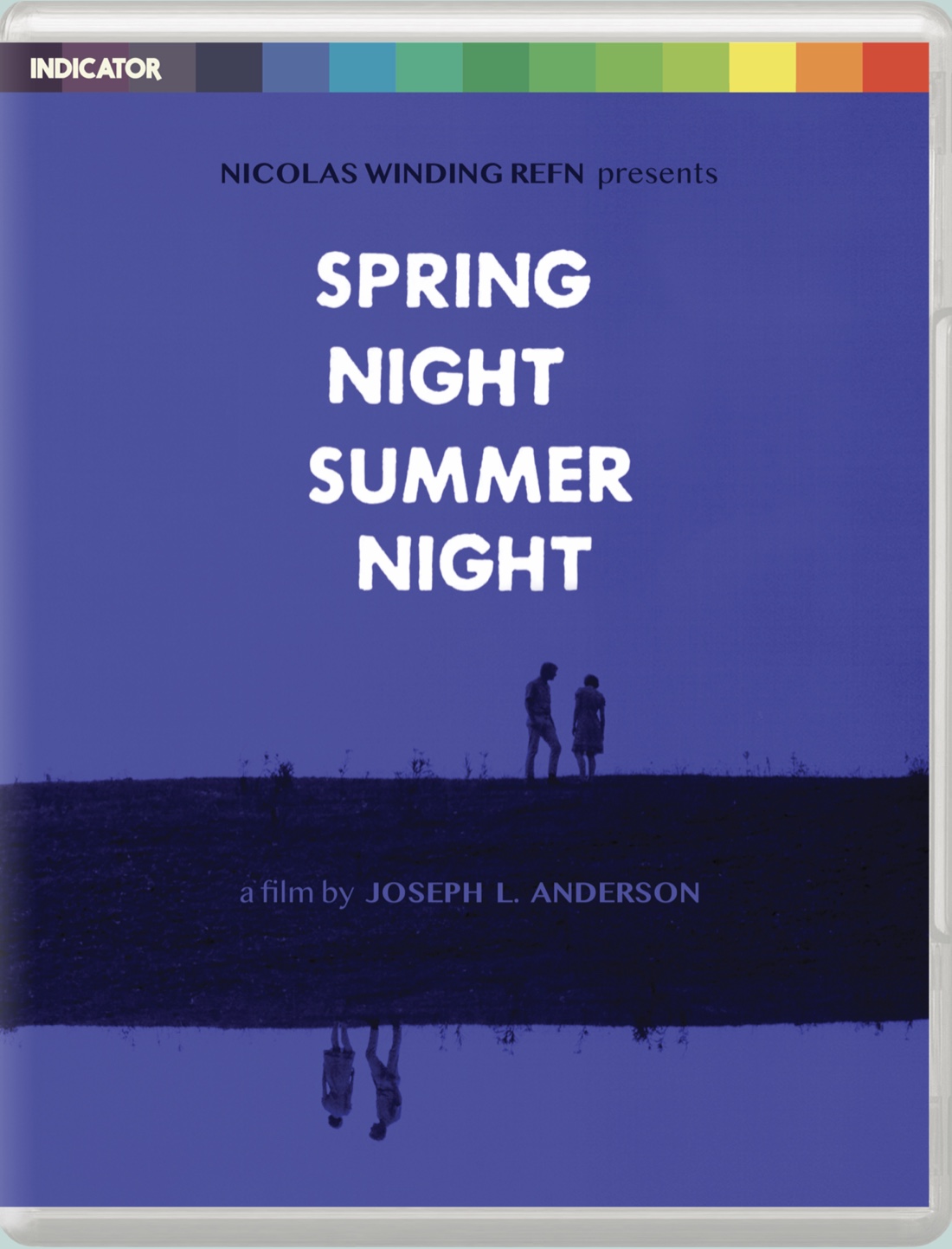 With its non-professional cast, this sensitive drama, which explores the intimate relationship between a coal-miner's daughter and her half-brother, is American independent cinema's closest relation to Italian Neorealism.

Presented by Nicolas Winding Refn in a beautiful new restoration by Peter Conheim and Ross Lipman, Joseph L Anderson's film played international festivals in 2019 to great acclaim.

Video


A relationship between a half brother (Ted Heimerdinger) and sister (Larue Hall) develops and when she gets pregnant a question is raised as to whether there is a blood connection between them.

Long lost arthouse-indie effort has a very cinéma vérité, almost documentary feel with fine naturalistic performances and decent hand-held B&W camerawork. It looks good, is quite affecting by the end and is well directed.

Excellent image quality due to being from a 4K master taken off the newly restored and assembled OCN.

Black levels are perfectly handled with deep rich velvety black levels, shadow detail is superb on all focal planes and I saw not a shred of gamma bias. Perfect monochrome.

Contrast is beautifully rendered allowing detail to shine and no blown out highlights. Fabrics and skin textures come alive even in medium to long shot which is remarkable. I suspect that the OCN hasn't had much use or abuse because I saw not a single speckle or sign of wear and tear; it looked like it was shot yesterday it's that clean and there's no sign of any digital tinkering.

Encoding is flawless allowing the plentiful, natural grain to play evenly across the image throughout. A stunning transfer and as good as we're going to get, I'm sure.

Audio


English LPCM 1.0
Subtitles: English HoH

A micro budget little independent with out many resources. This is a track of limited range and with some natural distortion owning to production methods. The high end can sound muffled ever so slightly, especially in the crowd scenes. But, honestly don't think it can be any better. Dialogue is always clear and although some of the score tests the limits of the track it's a fine presentation.

Subtitles are typically excellent and cover all lf the dialogue according to the bits I tested. No shorthand ala a studio release.

Extras


"Spring Night Summer Night: 50 Years Later" 2019 featurette (24:23)

A comprehensive little piece that discusses the film in a fair amount of detail. Features Joe Anderson (co-producer, director, co-writer, co-editor), Franklin Miller (co-producer, co-writer, co-editor), Ted Heimerdinger (actor playing Carl), John Crawford (actor playing Virgil), Larue Hall (actor playing Jessie) and Tom Peterson (post-production sound). 1080/24p / 1.78:1 / Dolby Digital 2.0 Stereo

"I'm Goin' to Straitsville" 2020 featurette (14:07)

Fascinating then and now style piece showing the locations in the film and as they are now. 1080/24p / 1.78:1 / Dolby Digital 2.0 Stereo

"In the Middle of the Nights: From Arthouse to Grindhouse and Back Again" 2020 featurette (13:19)

Comparison between the original version (as we see in the main presentation of the film in this disc) with the "Miss Jessica is Pregant" sexploitation edit. 1080/24p / 1.78:1 / Dolby Digital 2.0 Stereo

"Cleveland Institute of Art Cinematheque: 17 April 2016" 2016 featurette (47:15)

Wide ranging Q&A with Joe Anderson, Franklin Miller, Judy Miller (continuity supervisor), Ted Heimerdinger, Larue Hall, John Crawford and Tom Peterson. Covers how the film got made; tragedy, humour. This group are obviously comfortable with each other and have a good raport. 1080/24p / 1.78:1 / Dolby Digital 2.0 Stereo

"Behind-the-Scenes of Spring Night Summer Night" Plays mute or with optional Franklin Miller and Peter Conheim commentary (62:57)

A chunky, fascination extra. B-roll footage from the original production, circa 1965-67.

John Anderson Short Films:
- "Football as it is Played Today" (1961) (5:40)
- "How Swived" (1962) (5:26)
- "Cheers" (1963) (5:06)

Anderson's early shorts comprising the "Bluegrass Trilogy". They seem to also be restored with excellent 1080/24p, 1.37:1 image and LPCM 1.0 sound. The first is in colour the second and third in monochrome. Very little signs of damage and encoding is as good as the main feature.

Spring Night Summer Night Image Gallery: Behind the Scenes Material (67 images)

Decent HD gallery with more images than many Powerhouse Films releases.

40-page liner notes booklet with by Ian Mantgani, Glenn Litton's memories of director Joseph L. Anderson, Peter Conheim on the film's restoration, a look at the career of distributor Joseph L. Brenner and film credits

The essay by Mantagani highlights the films troubled history and journey from being a little, micro budgeted independent film shot over two years from 1965 through to it's modern revival starting in 2005. All bases in between are touched on whilst Conheim's piece thoroughly covers that revival and restoration. Director Anderson and distributor Brenner are also well covered in this excellent, essential booklet.

Packaging


Standard clear Blu-ray case as seen on all previous powerhouse Films' releases.

Overall


A languorous, edgy slice of Cinéma vérité dealing with a controversial subjects that borrows from Italian Neorealism and is a precursor to Peter Bogdanovitch's The Last Picture Show (1971). Image and sound are excellent and about as good as can be. Extras are comprehensive and add great contextual added value. My only quibble is that it might have been interesting to have both versions of the film seamlessly branched, however the fact it isn't may be down to the wishes of the creators.

I suspect that given this film's rarity many film buffs will have this disc on their best of their year come January. A must.
| | | | | |
| --- | --- | --- | --- | --- |
| The Film: B- | Video: A+ | Audio: A- | Extras: A | Overall: A+ |