Spy (The) AKA Spionen
R2 - United Kingdom - Signature Entertainment
Review written by and copyright: Rick Curzon (19th June 2020).
The Film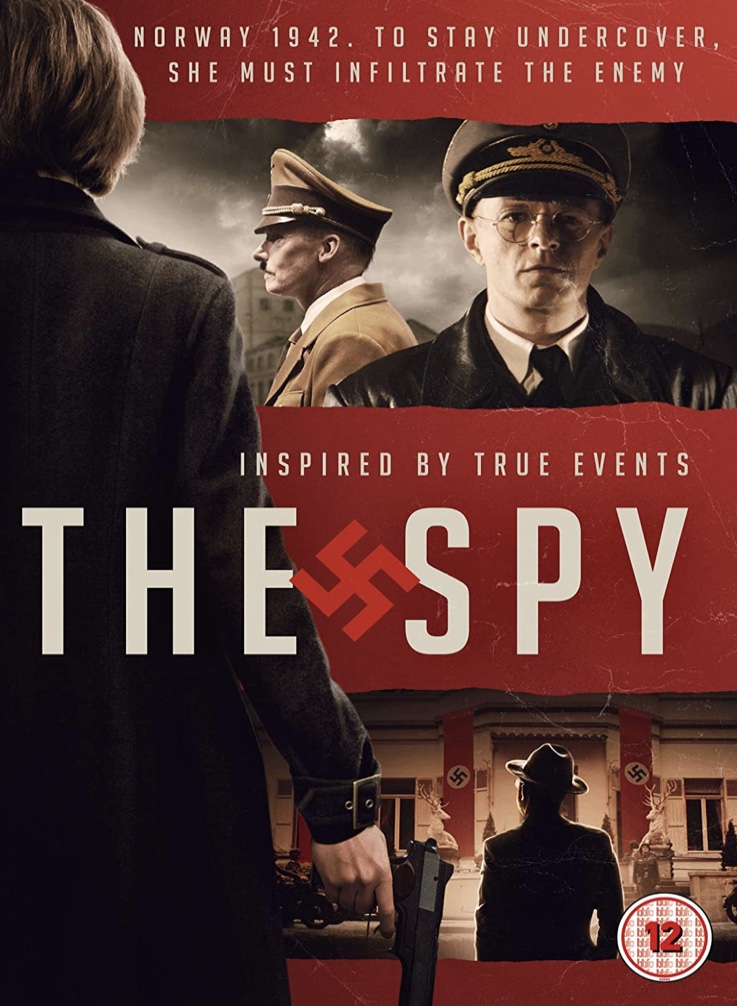 A pacey, simmering and compelling WWII drama Set in Stockholm, 1941 following an actress who has been enlisted by the Swedish security service, and tasked with the mission of infiltrating the Nazis in Oslo. But when she starts falling for a German officer she has been ordered to seduce the murky field of love, double crossing and espionage becomes fatal.

The SPY explores the murky field of love, espionage and double crossing.

Video


Fine dramatic presentation of the true story of Sonja Wigert (1913-80) (Ingrid Bolsų Berdal) a Norwegian-Swedish film star of the WWII era who had a colourful war as a spy against the German occupation and working for the CIA between 1942 and 1945. This film tells of how she became involved in espionage and of her relationship with German officer Josef Terboven (1898-1945) (Alexander Scheer).

Being a modern digitally shot production the image harvest is as good as can be given the standard definition format and the fact it's presented on a single layered DVD-5. Obviously, a double-sided DVD-10 would've allowed the transfer to breath a little more; that said, this looks good. Colours are rich and well defined with an overall warm cast; flesh tones are slightly warm but look natural.

Black levels are deep and rich with good shadow detail and no unintended crush given the format. Also given it's a DVD, fine detail is best in closeups, weakest in backgrounds. Contrast is low key and supportive as befitting modern displays. Overall thee is a softness typical of standard definition.

Technically adept and sensitive readers will want the Blu-ray releases from elsewhere in the world, which beggars the question as to why we keep getting DVD only releases here in the UK?

PAL / MPEG-2 / 2.4:1 / 105:12

Audio


Norwegian / English / Swedish / German Dolby Digital 5.1
Norwegian / English / Swedish / German Dolby Digital 2.0 Stereo
Subtitles: English (forced and unremovable)

Obviously the 5,1 has the edge with stereo rear activity versus the mono rears of the 2.0; therefore greater depth, warmth and range is evident in the 5.1 ... but only slightly. As is usual for Signature discs, the sound level is very low on both so the volume had to be increase by half as much again; my usual setting is 20 so increased to 30.

Dialogue is clear and always legible and kept to the front; music never interferes and is played around the full sound field. Sound effects are well delineated and separation is adequate; not the most active modern soundscape I've heard. Obviously it comes off best during action scenes, at other times ambient activity is decent.

The subtitle stream is hidden when you look for it so is forced and unremovable.

Extras


Startup Trailer:
- Enemy Lines (1:38)
- The Iron Mask (1:40)

Meh; the usual promos for other releases from Signature. The Norwegian BD had some brief deleted scenes.



Packaging


Standard black DVD Kepcase.

Overall


More than adequate standard definition image harvest has plenty of value for the average purchaser with decent if undemanding sound; both presented about as well as can be for the format. No extras to speak of but for the price and decent disc and therefore recomended.
| | | | | |
| --- | --- | --- | --- | --- |
| The Film: B | Video: B+ | Audio: B | Extras: E | Overall: C+ |

---
DVD Compare is a participant in the Amazon Services LLC Associates Program and the Amazon Europe S.a.r.l. Associates Programme, an affiliate advertising program designed to provide a means for sites to earn advertising fees by advertising and linking to amazon.co.uk, amazon.com, amazon.ca, amazon.fr, and amazon.de.