The Film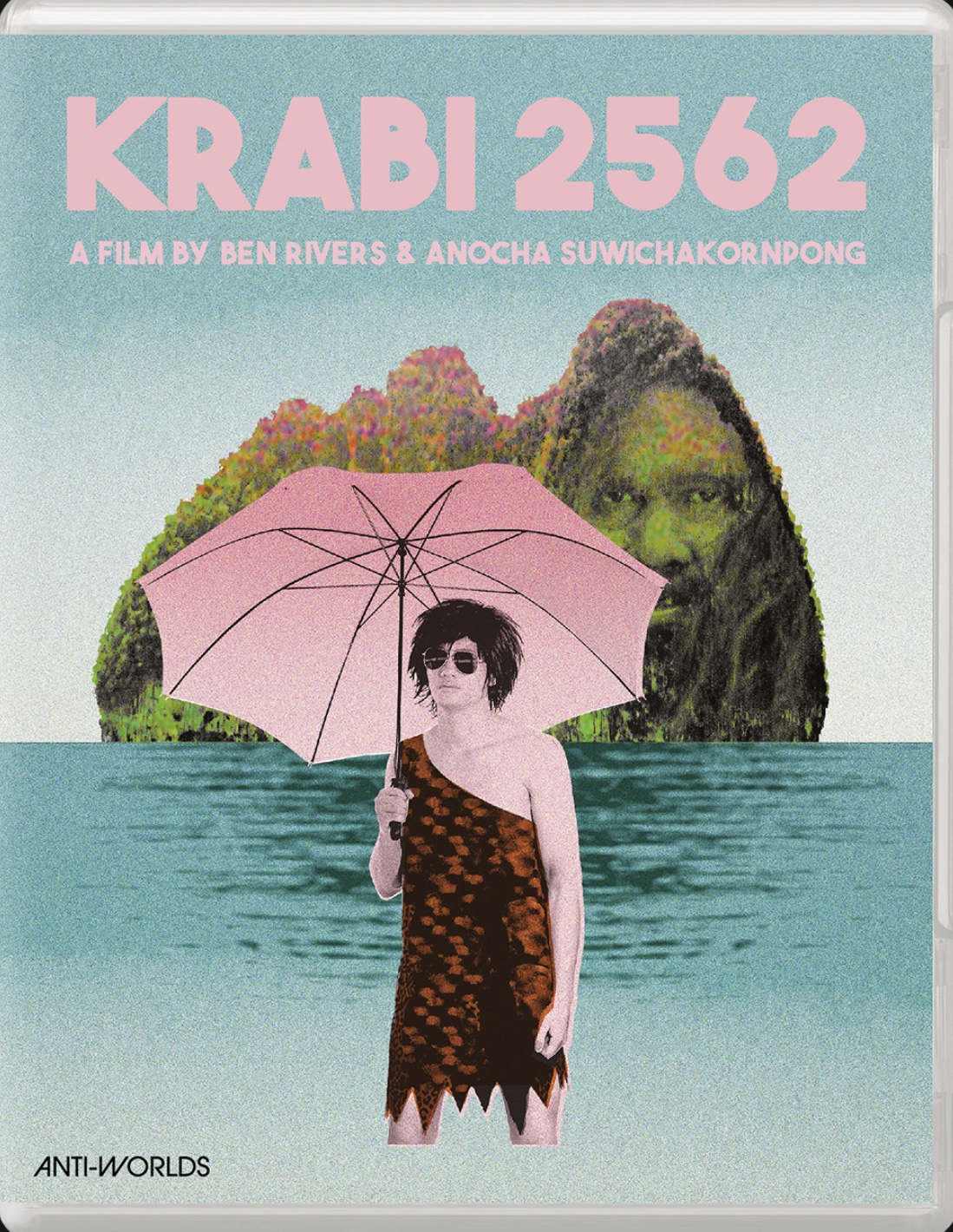 In the town of Krabi, a popular tourist destination in southern Thailand, the pre-historic, the recent past and the contemporary capitalist world awkwardly collide. The town's local folklore and histories are promoted as attractions to tourists and commercial filmmakers, while the traditional labour force is muted and hidden from the tourists' eyes.

A nameless character, whose identity continually changes, explores various sites and meets people that capture Krabi in its current state. As fact and fiction merge, the mysterious woman slowly disappears into the fabric of the narrative, and time slips between ancient and modern. A dreamlike mystery, uncovering layers of Krabi to understand how humans change a landscape.

Video


An abstract documentary about the town of Krabi in the year 2019 (the Buddhist year 2562). Largely non narrative cinema and with no actual narration to give context; a series of vignettes mixing present day stories with fictionalised, time-bending aspects of the past beautifully photographed in a naturalistic style. In a skewed sense (because it's by no means the same at all) it reminded me of Koyaanisqatsi (1982) in it's impassive camerawork which observes life matter of factly.

Krabi 2562 has been shot in Super16mm, photochemical film and is presented in the European standard aspect ratio of 1.66:1. Film grain is natural, ever present, generally fine and beautifully handled by the encode. I could see no signs of digital tinkering or artefacts. The encode has been handled by David MacKenzie and Fidelity in Motion so no surprise at the high quality.

The film utilises a naturalistic colour palette with an image that doesn't seem to have any artifice at all. It's been graded so that colours are as they would appear were you there, black lebels are rich and satisfying and the contrast is low key allowing detail to shine. There's no sign of crush and shadow detail is strong.

This is a typically strong, pleasing, flawless presentation that could only naturally be nested by 4K.

1080/24p / MPEG-4 AVC / 1.66:1 / 89:59

Audio


Thai / English DTS-HD Master Audio 5.1 (48K)
Thai / English LPCM 2.0 Stereo (48K)
Subtitles: English, English HoH

The soundscape is half the experience here with an abundance (and emphasis on) ambient sound-fields. Of the highest quality and not afraid to use copious amounts of silence, minimal dialogue etc. It's mostly all about sound effects with comparatively little music appearing. Fidelity is extremely strong and enveloping, plenty of high and low end and base. This is a subtle soundtrack (apparently consisting of one long track) but one that gives your 5.1 system a workout without blowing your socks off with booming subwoofer activity, although LFE does crop up occasionally.

Subtitles for the Thai dialogue are excellent and there's also hard of hearing subs for those who need it. Exemplary.

Extras


Audio commentary with directors Ben Rivers and Anocha Suwichakornporng (2020)

A COVID-19, Skype induced yaktrak. The co-directors give us plenty of background on the shooting, aspects of Thai culture, lots of production depth and experiences on set. Sometimes it can be a little blow by blow, occasionally humorous but the overall tone is subdued, matter of fact, occasionally academic. Thee is the odd brief passage of silence.

Deleted Scene: Palm Grove (2:50)

A sequence deleted that has the same image values as the main feature; it shows a farmer harvesting produce from a palm tree.

Mahasajan Phapphyon (216:14)

A "perpetual loop of sequences excepted from the film" and plays endlessly; far longer than the running time listed. A sequence of birds buzzing about with birdsong. Not really sure about the value of this extra as it is - as said - continuous. If you leave it playing, you run the risk of the frame (a faux cinema screen complete with curtains and proscenium arch) burning into your display. 1080/24p and 2.0 stereo with no surround activity.

Films by Ben Rivers and Anocha Suwichakornporng:
- Ghost Strata (2019) (45:42)
- The Ambassadors (2018) (9:10)
- Nightfall (2016) (15:23)
- Jai (2007) (14:30)

A collection of short documentary pieces by the directors; the images on all are 1080/24p and sound lossy Dolby Digital 2.0 Mono:
- Ghost Strata: Colour with some B&W / 1.37:1
- The Ambassadors: B&W / 1.37:1
- Nightfall: Colour / 1.78:1
- Jai: Colour / 1.78:1

Sound Pieces by Ernest Karel:
- Khao Khanapnam Insect / Boat Sequence (19:26)
- Forensics Laboratory:
-- 5.1 Surround (9:34)
-- 2.0 Stereo (9:34)
- Asram Night:
-- 5.1 Surround (11:16)
-- 2.0 Stereo (11:16)
- Music (6:51)
- Room 754, Thai Hotel (22:02)
- Advertisements Part One:
-- 5.1 Surround (8:53)
-- 2.0 Stereo (8:53)
- Advertisements Part Two: Night Market:
-- 5.1 Surround (9:32)
-- 2.0 Stereo (9:32)
- Lagoon Part One: Two Takes and One Exit:
-- 5.1 Surround (13:13)
-- 2.0 Stereo (13:13)
- Lagoon Part Two: Floating (Extended):
-- 5.1 Surround (34:49)
-- 2.0 Stereo (34:49)

A series of soundscapes created by sound designer Karel who also did the sound on the main feature; set to a black screen. All are in LPCM 2.0 Stereo, some have DTS-HD Master Audio 5.1 options which had a greater level of depth and envelopment.

Trailer (1:01)

Standard promo piece.

Krabi 2562 Image Gallery: Behind the Scenes (114 images)

Extensive, very satisfying collection of HD images.

36-page booklet containing writing on the film by Phoebe Campion, an interview with Ben Rivers and Anocha Suwichakornpong, notes on the short films, Ernst Karel on his sound pieces, and film credits

Comprehensive hardcopy companion to the films (shorts as well as the main feature); indispensable, as usual adding massive amounts of contextual added value.

Packaging


Standard, clear Blu-ray case typical of previous Anti-Worlds Releasing and Powerhouse Films Blu-rays.

Overall


Excellent image and sound are the big pluses here even of this isn't going to appeal to a wide audience as a film; it's arid and abstract and not terribly involving. At least in the humble view of this reviewer. However, this is generally acclaimed and will be a biggie for some more of an artistic bent. Extras are very choice and quite extensive.

Anti-Worlds Releasing continue to produce a high quality product in their second batch of releases. For those so inclinded, this gets my highest recomendation.
| | | | | |
| --- | --- | --- | --- | --- |
| The Film: C | Video: A+ | Audio: A+ | Extras: A+ | Overall: A+ |