Driver (The)
R2 - United Kingdom - Lions Gate Home Entertainment
Review written by and copyright: Rick Curzon (19th September 2020).
The Film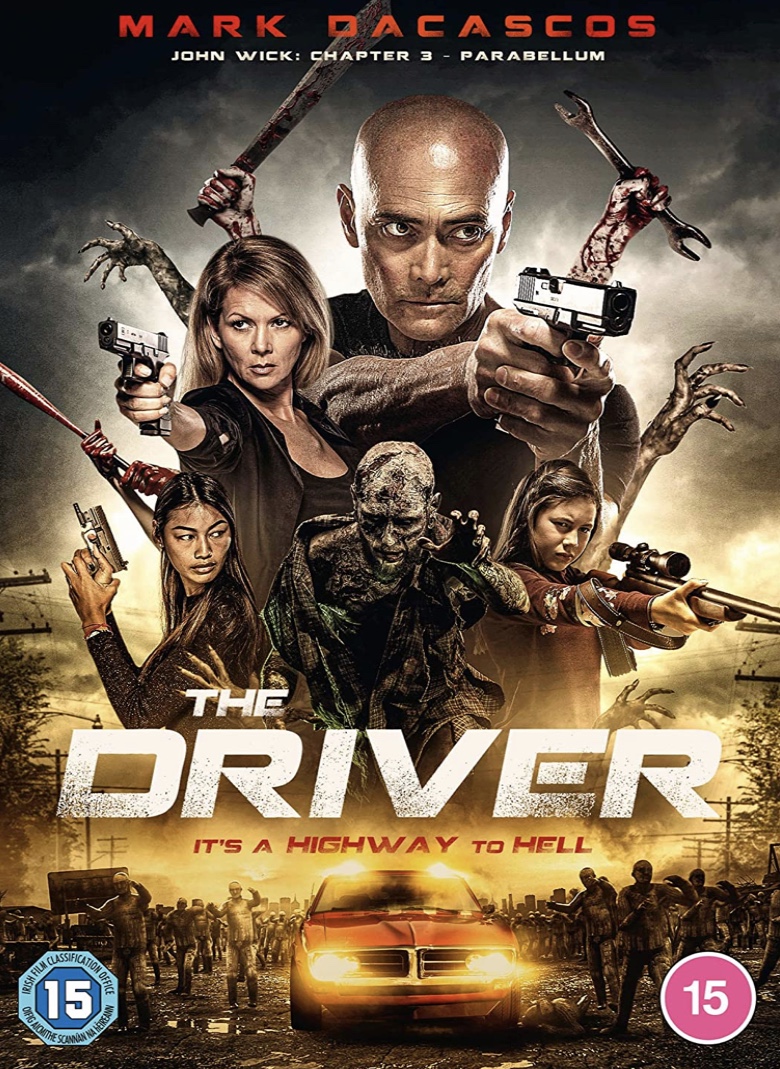 After a plague of the undead decimates human life on Earth, a former hit man (Mark Dacascos, John Wick: Chapter 3 - Parabellum), his wife and daughter live quietly in a survivalist compound. But when the compound is attacked, a massive explosion summons a swarm of the undead, and only Bree and her father escape. As they seek out the Haven - a rumoured sanctuary up north - the hit man teaches Bree to shoot, drive and survive, sensing his time is running out.

Video


Fairly dull, moribund post apocalyptic zombie actioner where bad guy humans are worse than the mindless zombies; you know the score. The script is pretty clunky and the odd lively moment isn't enough to pep it up overall; the first third lacks pace. The cast are solid but again can't elevate it much and it delivers action but again it's not remarkable. Watchable, but meh. Tighter editing might have helped.

This is a very low budget film ($1.3 million) but it manages to deliver a pretty decent overall look favouring a naturally rich colour palette; none of your desaturated digitally corrected, washed out grimness. Flesh tones are solid, black levels rich and contrast allows some fine detail to show through in darker scenes although being a DVD it suffers from the fog of standard definition. Interiors are warm and favour a slightly murky orange cast; daytime exteriors are bright and more detail comes through.

Being a digitally shot production means little or no grain. I saw no compression artefacts nor and digital manipulation. Like the film itself this is an unremarkable disc with acceptable technical credits on a single layered disc. Much of the issues are down to the way it was shot.

Audio


English Dolby Digital 5.1
Subtitles: English HoH

Sound is more robust than the image with plenty of surround activity in actionful moments; the subwoofer was engaged a fair amount. Dialogue is always clear and front centred with the score moving around the sound field. Ambiance is good and I heard no distortions.

Subtitles are provided for the hearing impaired which is welcome and there are a few moments of burnt it English subs for non-English dialogue.

Extras


"Making of The Driver" 2020 featurette (12:00)

EPK puff piece with co-producer-star Mark Dacascos on why he made the film plus some behind the scenes.

Startup Trailer:
- The Dare (1:58)
- John Wick 3: Parabellum (1:57)
- Angel Has Fallen (2:13)

The usual promos for other Lionsgate releases.

Packaging


Standard black DVD Keepcase.

Overall


A pretty dull straight to video / streaming film is given an adequate airing in standard definition on this Lionsgate DVD; a solid presentation but it won't be blowing anyone away. Sound is slightly more robust but isn't as adventurous as it could've been. Extras are thin. Overall, a solid recommendation for the day one price which is currently £7.00 from Amazon UK.
| | | | | |
| --- | --- | --- | --- | --- |
| The Film: D+ | Video: B- | Audio: B | Extras: D- | |

---
DVD Compare is a participant in the Amazon Services LLC Associates Program and the Amazon Europe S.a.r.l. Associates Programme, an affiliate advertising program designed to provide a means for sites to earn advertising fees by advertising and linking to amazon.co.uk, amazon.com, amazon.ca, amazon.fr, amazon.de, amazon.it, amazon.es and amazon.se.