Diablo AKA Race Fast
R2 - United Kingdom - Signature Entertainment
Review written by and copyright: Rick Curzon (10th August 2020).
The Film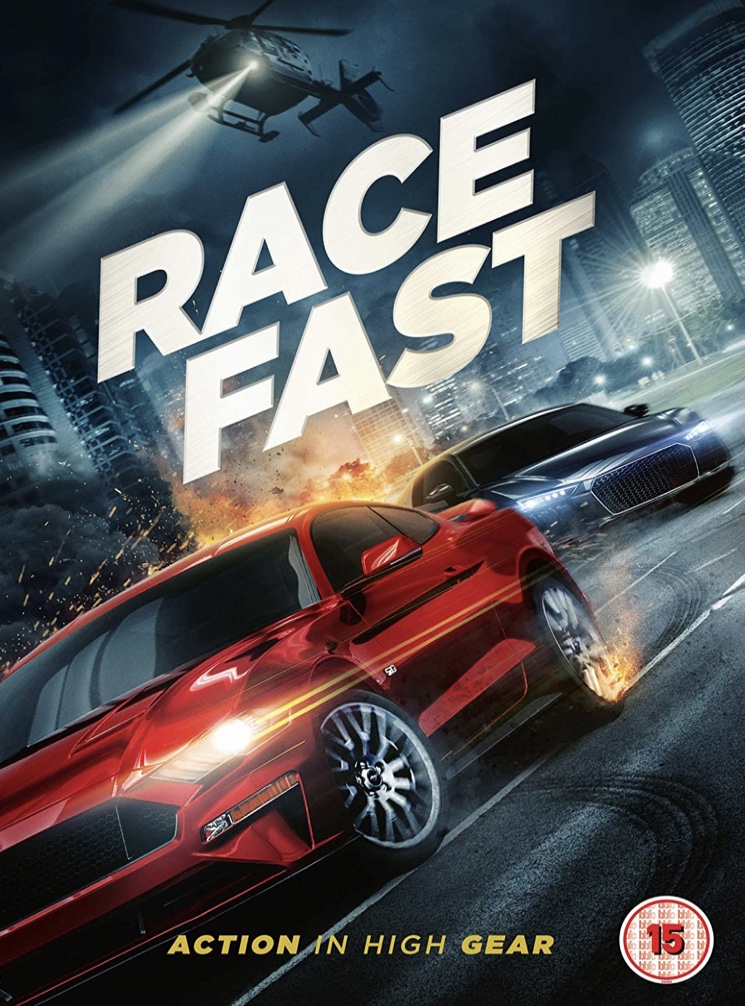 High octane, high stakes Fast & Furious style crime thriller following the dangerous world of illegal underground car racers. When a young boy in need of fast money is enlisted to take part in a race n chase event, his dangerous decision soon means his days behind the wheel are numbered when his victory means a crime lord loses out on a sizeable bet.

Video


Polish racing-crime flick Diablo has been given a less oblique retitling and a barebones DVD release from Signature Entertainment. It's all very competent and watchable; a slick cash-in on the Fast & Furious-inspired wave of car flicks but for a European audience. English-speaking territories will relegate this to streaming and straight to video (as we have here). A shame, because although no world beater it's certainly on a par with those action fests, if obviously smaller in scope. In some respects it reminded me of Michael Mann and Nicholas Winding Refn's urban-set work.

Gorgeously shot with nighttime and interiors scenes having a rich, warm candy-coloured palette; daylight sequences are bright and well lit but contrast is layered and supportive; no blowouts. Flesh tones are natural but generally fairly rich. Grain is nonexistent and detail is acceptable given it's a standard def transfer. No signs of manipulation and nor compression artefacts; this is a single layered disc.

MPEG-2 / PAL / 2.4:1 / 91:49

Audio




Polish Dolby Digital 5.1
Polish Dolby Digital 2.0 Stereo
Subtitles: English (forced)

The 2.0 is basic stereo with no surround activity unless you pump it through ProLogic II which opens it all up nicely. However, the 5.1 track is where it's all at with this kind of audio candy; lots of bass with plenty of LFE boost making the subwoofer happy and rumble. Lots of surround activity withloud music and engine roars makes for a lively listen. A shame this isn't in lossless LPCM or DTS-HD Master Audio on a BD. Volume level is low so you will want to crank the volume up to get the most out of it.

English subtitles are digitally created and forced.

Extras


Startup Trailers:
- Arthur & Merlin: Knights of Camelot (1:27)
- The Bay of Silence (2:14)

Promos for other Signature releases; nowt elese.

Packaging


Standard black DVD Keepcase.

Overall


Another budget DVD release from Signature Entertainment of a recent .european action flick. This one cashes-in on the Fast & Furious car-crime films and holds it's own. The image and sound are about as good as can be given this is only a DVD; the price is cheap so good value for money. If tiu like throwbacks to '80s-'90s style action then this is worth a view.
| | | | | |
| --- | --- | --- | --- | --- |
| The Film: C | Video: B+ | Audio: B+ | Extras: E | Overall: C+ |

---
DVD Compare is a participant in the Amazon Services LLC Associates Program and the Amazon Europe S.a.r.l. Associates Programme, an affiliate advertising program designed to provide a means for sites to earn advertising fees by advertising and linking to amazon.co.uk, amazon.com, amazon.ca, amazon.fr, amazon.de, amazon.it, amazon.es and amazon.se.