NEWS
STEELBOOK BARGAIN!
Tuesday 15th May 2018 - posted by Samuel
You can currently get The Fog steelbook from Scream Factory for less than $15 HERE.
LATEST PRE-ORDERS
Wednesday 9th May 2018 - posted by Samuel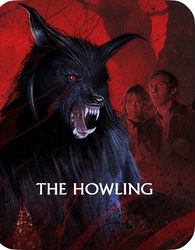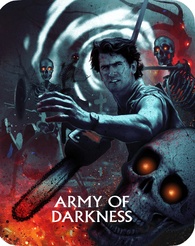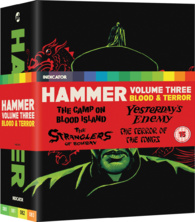 USA
- The Howling (steelbook) (Shout! Factory)
- Army of Darkness (steelbook) (Shout! Factory)
- Gore Whore (SRS Cinema)

UK
- Hammer: Volume 3 (Powerhouse)
- Fire Sale (Signal One)
- Doom Asylum (Arrow Films)

Germany
- Hellraiser Trilogy (digipak) (Turbine Medien)
France
- Child's Play (digibook) (ESC Editions)
NEW MILESTONE
Monday 23rd April 2018 - posted by Samuel
Today we have reached a new milestone! We have now compared over 130000 different releases! Thanks to all contributors and team members whose hard work continues to make Rewind a huge success.
GUN CRAZY (1950) - WARNER ARCHIVE COLLECTION
Friday 20th April 2018 - posted by Samuel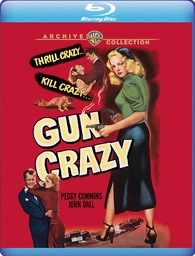 For fans of the Warner Archive Collection, one of their next releases will be Gun Crazy which is coming to Blu-ray on an all new 2018 HD master on the 29th May.
When gun fancier Bart Tare sees Annie Laurie Starr's sideshow sharpshooting act, he's a dead-bang goner. He and she go together, as Bart ultimately says, "like guns and ammunition." The two become bank robbers on the run, eluding roadblocks and roaring into movie history as one of the benchmark film-noir works. Joseph H. Lewis directs this ferocious thriller, selected for the National Film Registry and often cited as a forerunner to Bonnie and Clyde. Peggy Cummins and John Dall star, meeting in a sexually charged carny shooting contest and soon driven by impulses of violence and arousal they don't fully understand. They're young, foolish, doomed – and point blank in Gun Crazy's unforgiving sights.
Extras include:
- Audio commentary with film-noir Specialist Glenn Erickson
- "Film-Noir: Bringing Darkness to Light" documentary (2006)
You can pre-order this title HERE.
SCORPION TO RELEASE GREASER'S PALACE
Friday 20th April 2018 - posted by Samuel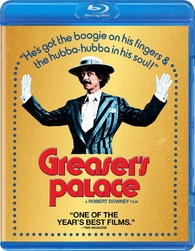 June 1st will see Scorpion Releasing release Greaser's Palace on to Blu-ray in the USA.
One of the most original, bizarre, hilarious, unforgettable films that you'll ever see, Greaser's Palace takes the story of Christ's suffering and places it in the Old West. A zoot-suited drifter performs miracles and attracts a large following, but all he really wants is to sing and dance. After finally getting to play The Palace, a saloon run by the ruthless Seaweedhead Greaser, he soon learns that he's got more miracles do.
The release will include:
- Interview with director Robert Downey
- Liner notes by Jonathan Demme

You can pre-order this title HERE.
KING OF HEARTS JOINING EUREKA'S MASTERS OF CINEMA RANGE
Thursday 19th April 2018 - posted by Samuel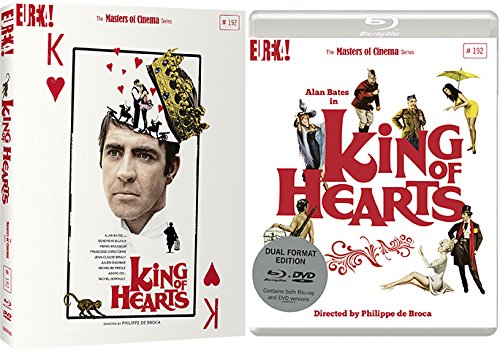 Eureka will release the 1966 feature King of Hearts in a dual format release as part of their revered Masters of Cinema range.
King of Hearts is a bright, lilting, whimsical, lyrical comedy that cleverly satirises the absurdity of war. Bumbling Scottish Private Plumpick (Alan Bates) is sent to a village in the beautiful French countryside during World War I on a suicide mission to detonate explosives set by the retreating German army. The village, soon to be blown sky-high, has been abandoned by its inhabitants and replaced with escapees from the local insane asylum. Now, with the mentally challenged running the town, Plumpick is crowned King!
This title will be released July 16th and can be pre-ordered HERE.
5 BLU-RAYS FOR £30
Tuesday 17th April 2018 - posted by Samuel
Amazon have brought back their popular 5 for £30 deal, which currently includes over 2000 titles! Click HERE to go straight to the deal!
THE BLADE OF THE RIPPER (GERMAN BLU-RAY)
Saturday 17th March 2018 - posted by Samuel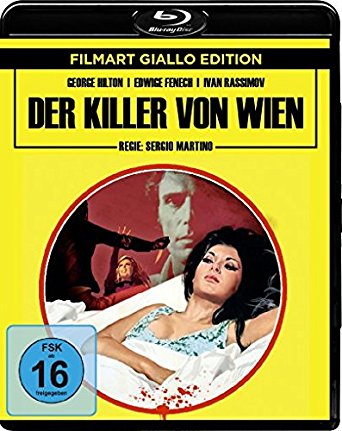 Media Target will release giallo The Blade of the Ripper on to Blu-ray on the 18th April.
Julie Wardh's (Edwige Fenech) marriage is nearing the end. Together with her husband Neil (Alberto de Mendoza), an older stockbroker, she makes her way to Vienna, where important business appointments are pending. Arriving in her hometown, Julie meets her old friend Carol and meets heartthrob George (George Hilton) at a party. Julie can not stop her affection for George and sees in him far more than a trifling flirtation. George seems to be a new bright spot in Julie's life, away from the boring business and married life of her husband. While Julie and George enjoy their affair to the fullest, Julie's ex-lover Jean (Ivan Rassimov) unexpectedly turns up. Despite the dark past of both, Jean could never quite break away from Julie and courts them wherever possible. The niceness of Jean increases and the more gruesome thoughts of a sadomasochistic relationship return to Julie. At the same time, more and more pretty women in Vienna are killed by a masked serial killer with a razor. Who is the mysterious killer? Is it Jean? Julie's husband, who is freaking out because of his wife's infidelity? Or George, who wants to have Julie unrivaled for himself?
Pre-order HERE.
WIN - NORTHERN EXPOSURE: COMPLETE SERIES BLU-RAY
Sunday 11th March 2018 - posted by Samuel
Fabulous Films have given us a copy of Northern Exposure: The Complete Series on Blu-ray to give away. To enter, simply retweet our pinned tweet HERE and make sure you're following us.
Competition closes 18th March 2018. UK only.
FIRESTARTER (UK BLU-RAY/DVD COMBO) - PLAN B ENTERTAINMENT
Saturday 3rd March 2018 - posted by Samuel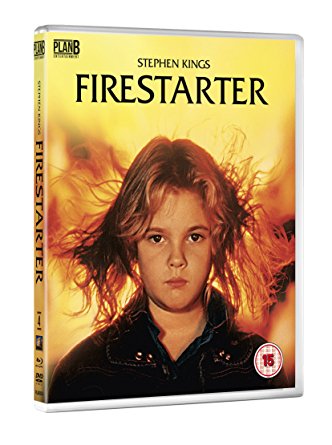 The 14th May 2018 will see Plan B Entertainment release Firestarter to Blu-ray/DVD Combo in what appears to be the most features packed release to date!
Firestarter, based on the unforgettable best-seller by esteemed horror author Stephen King, chronicles the extraordinary life of Charlene "Charlie" McGee. Eight-year-old Drew Barrymore stars as the child who has the amazing ability to start fires with just a glance. Can her psychic power and the love of her father save her from the threatening government agency, "The Shop," which wants to control her… or destroy her? Filled with blazing special effects and featuring an all-star cast including Martin Sheen, Heather Locklear, Art Carney, Louise Fletcher and George C. Scott, Firestarter is directed by Mark L. Lester (Class of 1999, Commando) and driven by a pulsating, thrilling score from Tangerine Dream (Legend, Sorcerer, Risky Business).
Extras will include:
- 2K Transfer
- Audio Commentary With Director Mark L. Lester
- Audio Commentary with Film Expert Michael Brook
- Playing With Fire: The Making Of FIRESTARTER
- Tangerine Dream: Movie Music Memories - An Interview With Johannes Schmoelling
- Live Performance Of "Charlie's Theme" By Johannes Schmoelling Of Tangerine Dream
- Radio Spot
- Optional English SDH subtitles
- 28 Page Booklet
- Poster
- Art Cards
- Posters & Images from Around the World
- Theatrical Trailers

You can pre-order this title HERE
30 ROCK: SEASON 1 (UK BLU-RAY - FABULOUS FILMS)
Thursday 1st March 2018 - posted by Samuel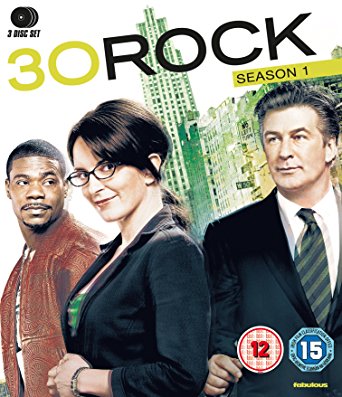 Fabulous Films will release 30 Rock: Season 1 on to Blu-ray in the UK on 9th April 2018.
Emmy® award winner Tina Fey writes, executive produces, and stars as Liz Lemon, the head writer of a live variety programme in New York city.
Liz's life is turned upside down when brash new network executive Jack Donaghy (Alec Baldwin in his Golden Globe® winning role) interferes with her show, bringing the wildly unpredictable Tracy Jordan (Tracy Morgan) into the cast. Now it's up to Liz to manage the mayhem and still try to have a life.
Join in the behind-the-scenes hilarity with all 21 episodes from the complete first season now in hi-definition on blu-ray.
Pre-order HERE.
TWO EPICS COMING TO UHD
Wednesday 28th February 2018 - posted by Samuel
Paramount Home Entertainment will release two epics to UHD Stateside. Although no further details are currently known, both Gladiator and Braveheart will be released May 15th.
STAR TIME (VINEGAR SYNDROME) - USA BLU-RAY
Wednesday 28th February 2018 - posted by Samuel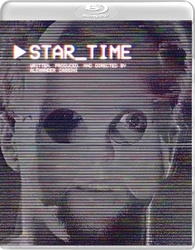 Vinegar Syndrome will release Star Time on Blu-ray on the 27th March 2018.
Henry Pinkle (Michael St. Gerard) lives for television. This world of make-believe consumes his every waking moment. But when his favorite show is canceled, Henry is driven over the edge and decides to commit suicide. Then he meets Sam Bones, a mysterious agent who promises Henry happiness and stardom – if he follows his instructions, engulfing Henry in an increasingly downward spiral of brutality and murder…
Hailed by The LA Times as "an impressively ambitious and potent first feature," Alexander Cassini's STAR TIME is an angst-ridden study of violent psychosis and media obsession, pronounced by surrealist visuals and gory violence. Co-starring John P. Ryan (IT'S ALIVE) and Maureen Teefy (FAME), Vinegar Syndrome presents this unique art-house horror film on Blu-ray, newly restored from its original 35mm camera negative and presented in its never-before-on-home-video original director's cut.
• Newly scanned and restored in 2k from 35mm original camera negative
• Commentary track with director Alexander Cassini
• "Shooting Star Time" – interview with Cinematographer Fernando Argüelles
• "The Great Performance" – a short film by Alexander Cassini
• Original theatrical trailer
Pre-order this title HERE.
2001: A SPACE ODYSSEY COMING TO UHD
Tuesday 27th February 2018 - posted by Samuel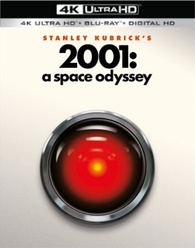 Warner Home Video will release the Stanley Kubrick classic 2001: A Space Odyssey on to UHD at an unconfirmed date.
Confirming that art and commerce can co-exist, 2001: A Space Odyssey was the biggest box-office hit of 1968, remains the greatest science fiction film yet made and is among the most revolutionary, challenging and debated work of the 20th century. It begins within a pre-historic age. A black monolith uplifts the intelligence of a group of apes on the African plains. The most famous edit in cinema introduces the 21st century, and after a second monolith is found on the moon a mission is launched to Jupiter. On the spacecraft are Bowman (Keir Dullea) and Poole (Gary Lockwood), along with the most famous computer in fiction, HAL. Their adventure will be, as per the original title, a "journey beyond the stars". Written by science fiction visionary Arthur C Clarke and Stanley Kubrick, 2001 elevated the SF film to entirely new levels, being rigorously constructed with a story on the most epic of scales.
Although no date is yet confirmed, you can still pre-order this title HERE.
The database contains 46479 entries with 134034 releases compared.

SPONSORS


Scream Magazine - 100% Horror.



Real Groovy - a New Zealand based DVD retailer.

FULL REVIEWS
TECHNICAL REVIEWS