NEWS
INDICATOR TO RELEASE THE PUMPKIN EATER
Sunday 15th October 2017 - posted by Samuel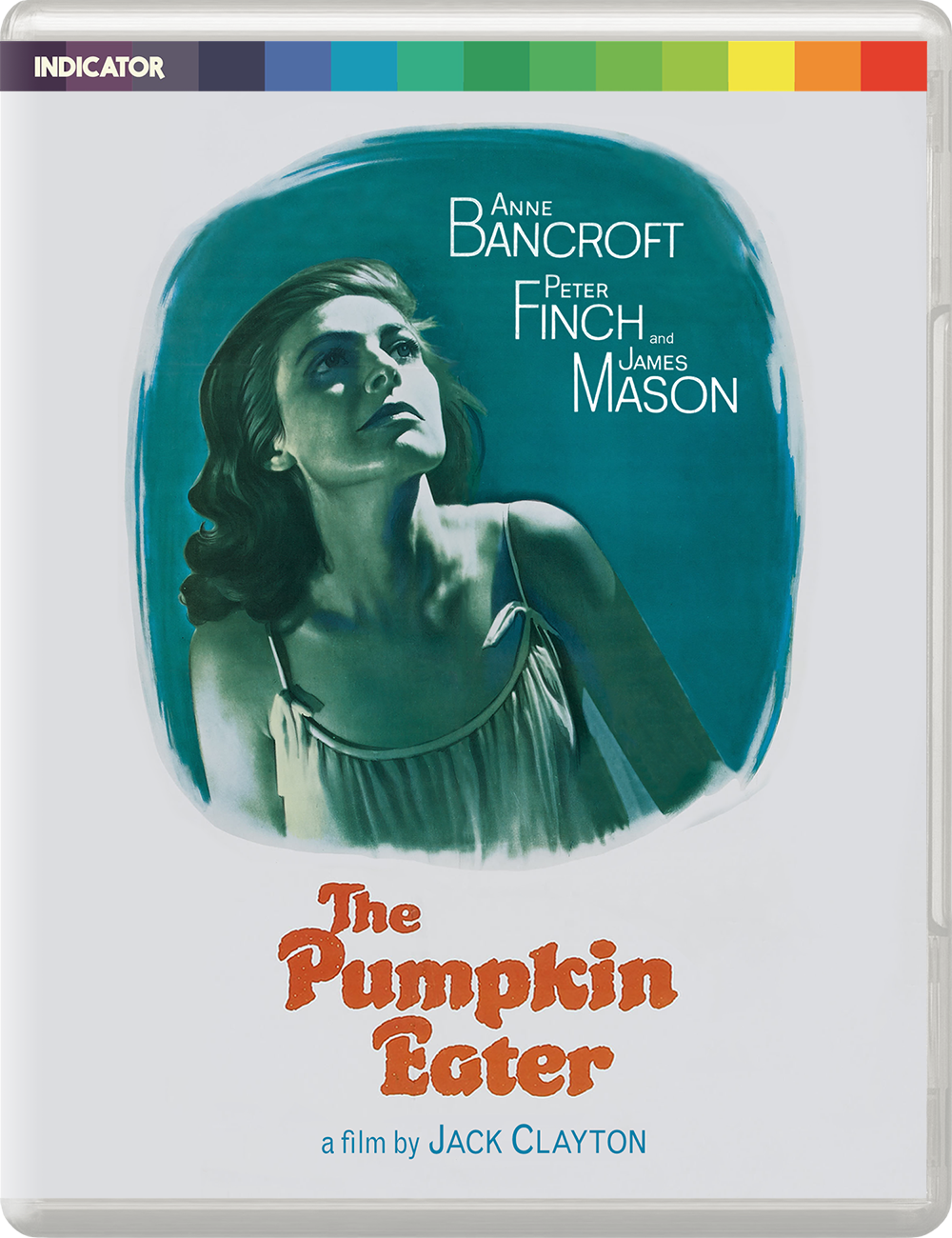 Anne Bancroft delivers a towering performance as a deeply troubled and tormented wife in this sharply observed portrait of a woman – and a marriage – in crisis. Directed by Jack Clayton (Room at the Top, The Innocents), with a screenplay by Harold Pinter (The Birthday Party) based on the acclaimed novel by Penelope Mortimer, this spellbinding film boasts sublime cinematography by the great Oswald Morris (Look Back in Anger, Fragment of Fear), a wonderful score by Georges Delerue (Le Mépris) and outstanding supporting performances from James Mason (The Deadly Affair), Maggie Smith (California Suite) and Yootha Joyce (Fanatic, Fragment of Fear).
• High Definition remaster
• Original mono audio
• Audio commentary with author and film historian Neil Sinyard (2017)
• Jeremy Mortimer on Penelope Mortimer (2017): a personal remembrance by the author's son
• Original theatrical trailer
• Image gallery: on-set and promotional photography

Pre-order HERE.
WALKING DEAD BARGAIN
Friday 13th October 2017 - posted by Samuel
Amazon France are selling the UK release of The Walking Dead: Seasons 1-5 for just several Euros a season! Click the title to get the deal!
UPCOMING TV STEELBOOKS (UK)
Thursday 12th October 2017 - posted by Samuel
The UK will be getting steelbooks for two popular shows. The first is a stunning design for Doctor Who: Series 10 which will be released November 13th. The second is another Marvel steelbook, this time Luke Cage: Season 1.
PARKS AND RECREATION
Sunday 8th October 2017 - posted by Samuel
Amazon USA currently have the 21-disc Parks and Recreation: The Complete Series for under $20! Just click the title to order!
NEW FEATURE
Monday 2nd October 2017 - posted by Samuel
In our latest feature, James-Masaki Ryan interviews the director of Australian movie Rough Stuff. See what Jonathan Adams has to say HERE.
WHITE PALACE (UK)
Monday 2nd October 2017 - posted by Samuel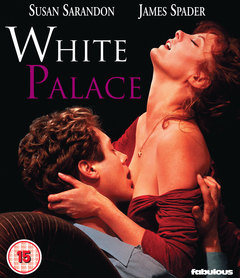 The 30th October will see the worldwide Blu-ray debut of White Palace courtesy of Fabulous Films.
Susan Sarandon and James Spader give powerful performances in this steamy, critically acclaimed love story from director Luis Mandoki. Max Baron (Spader) is a successful St. Louis advertising executive who's been in mourning since the death of his young wife. A chance late-night encounter introduces him to Nora Baker (Sarandon), and unexpectedly turns his life upside down.
An earthly, vibrant and fiercely independent woman, Nora works in a hamburger joint, lives on the wrong side of town and has at least 15 years on Max. Yet despite the differences, Max finds himself hopelessly in love in this toughingly offbeat romance, co-starring Eileen Brennan.
Pre-order HERE.
WAGES OF FEAR (UK)
Friday 29th September 2017 - posted by Samuel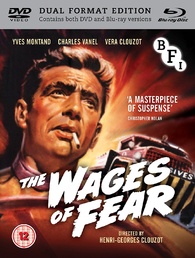 Based on the 1950 French novel Le Salaire de la peur, The Wages of Fear was critically hailed upon its original release, propelling its director Henri-Georges Clouzot (Les Diaboliques) to international fame, and is rightly considered a classic of world cinema. Now newly restored in 4K, it will be released by the BFI in a Dual Format Edition on 23 October, packed with special features, as part of BFI THRILLER: Who Can You Trust?
In a squalid South American village, four desperate men are hired by a US oil company to embark on a treacherous journey, transporting a volatile cargo of nitro-glycerine to a massive oil well fire. Friendships and courage are pushed to the limit in this nail-biting thriller by a director would go on to be dubbed the 'French Hitchcock'.
- A new 4K restoration of the original French theatrical release, this is the longest version of the film (152 mins) to be released in the UK. Presented here in High Definition and Standard Definition.
- Interview with Assistant Director Michel Romanoff (2005, 23 mins)
- Interview with Clouzot biographer Marc Godin (2005, 10 mins)
- Interview with Professor Lucy Mazdon (2017, 35 mins): an in-depth interview about Henri-Georges Clouzot and The Wages of Fear
- Audio commentary with film critic Adrian Martin
- The Guardian Lecture: Yves Montand in conversation with Don Allen (99 mins, audio only): recorded in 1989, the star discusses his distinguished career
- Original theatrical trailer
- Illustrated booklet with a new essay by Andy Miller, original reviews by Karel Reisz and Penelope Houston, an appreciation of Clouzot by Paul Ryan, and full film credits
Pre-order HERE.
DOCTOR WHO FANS REJOICE
Sunday 24th September 2017 - posted by Samuel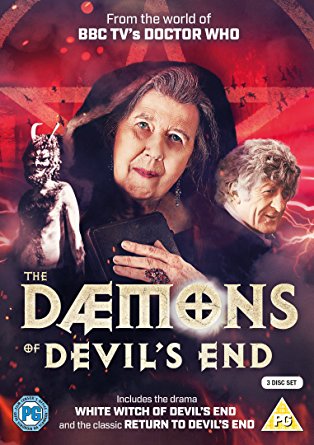 This special three-DVD The Daemons of Devil's End release contains two unique productions and features stars including JON PERTWEE and DAMARIS HAYMAN reprising her role as Olive Hawthorne from DOCTOR WHO.
The first is the brand-new drama production WHITE WITCH OF DEVIL'S END starring DAMARIS HAYMAN as Olive Hawthorne. With a blend of dramatic monologue enhanced with visualisations and sound design to develop and tell the stories, the drama is an anthology of tales following the magical life of Olive Hawthorne, from childhood to her final days as the protector of Devil s End. Drawing on a rich heritage and appreciation of witchcraft and fokelore, the stories bring Olive's history to life, pitting her against vampire, succubus, fae, daemonic influence and more - as Guardian of Devil's End, she must do what she must to protect the village ... but what happens when she reaches the end of her life? Who will protect the townsfolk then?
The second is the long-awaited DVD release of the classic documentary RETURN TO DEVIL'S END. Filmed around the village of Aldbourne in 1992, this marvellous production stars JON PERTWEE (The Third Doctor), NICHOLAS COURTNEY (The Brigadier), RICHARD FRANKLIN (Capt. Yates), JOHN LEVENE (Sgt. Benton) and THE DAEMONS director, CHRISTOPHER BARRY. NICHOLAS BRIGGS (currently the voice of the Daleks in DOCTOR WHO), takes the cast and director on a trip around the locations, deftly gleaning stories and anecdotes about filming the classic DOCTOR WHO series in 1971. Including interviews with villagers and rare archive film and photos ... this documentary is rightly considered one of the best behind-the-scenes look at the making of DOCTOR WHO ever produced.
Both discs are packed with bonus features, and the third bonus disc contains video of conventions held in Aldbourne to celebrate one of DOCTOR WHO's most fondly remembered stories THE DAEMONS in THE DAEMONS REVISITED.
Pre-order HERE.
THE CANTERVILLE GHOST
Sunday 24th September 2017 - posted by Samuel
Featuring an all-star cast lead by Patrick Stewart alongside Neve Campbell, Joan Sims, Donald Sinden and Cherie Lunghi comes a magical adaptation of Oscar Wilde's classic tale The Canterville Ghost, which makes its UK Blu-ray debut and DVD release thanks to Second Sight Films.
Fearing a life of boredom when her family relocates from America to a sprawling English stately home, teenager Ginny Otis (Campbell) is in for quite a surprise. Strange goings-on are soon explained when she encounters the ghost of Sir Simon de Canterville (Stewart), who can only be seen by Ginny and her brothers. An understandably grouchy ghost at first, Ginny learns his sorrowful tale and vows to help him lift the curse that will keep him haunting the corridors of Canterville Hall forever.
Pre-order this title HERE.
CRITERION (USA)
Tuesday 19th September 2017 - posted by Samuel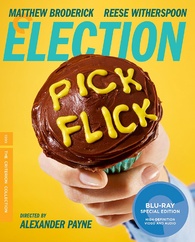 Criterion have announced some exciting titles for release in the near future, the biggest title of which will arguably be Election which will feature a whole host of extras:
- New 4K transfer
- Audio commentary from 2008 featuring Payne
- New interview with Payne
- New interview with actor Reese Witherspoon
- The Passion of Martin, Payne's 1991 UCLA senior thesis film
- TruInside: 'Election,' a 2016 documentary featuring on-set footage and interviews with cast and crew
- Omaha local-news reports on the film's production
- Trailer
You can pre-order this title HERE.
Criterion will also be releasing The Complete Monterey Pop Festival with a new 16-bit 4K transfer, 100 Years of Olympic Films (32 discs!), and General Idi Amin: A Self Portrait.
FABULOUS FILMS UK
Tuesday 19th September 2017 - posted by Samuel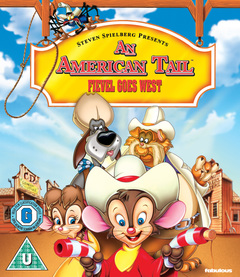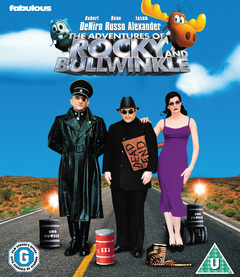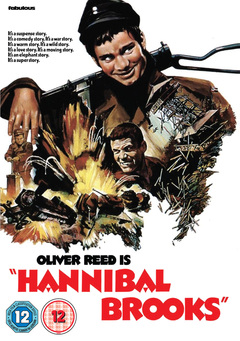 25th September will see An American Tail: Fievel Goes West come to Blu-ray courtesy of Fabulous Films. From legendary filmmaker Steven Spielberg, this delightful full-length animated feature continues the adventures of Fievel, the brave young mouse who captured audiences' hearts in An American Tail. Lured out west by the crafty Cat R. Waul, Fievel joins forces with famed lawdog Wylie Burp to thwart a sinister plot to transform unsuspecting settlers into …mouseburgers! The heartwarming family filmfeatures the voices of Dom DeLuise, Jimmy Stewart and Amy Irving with an original score , including "Dreams to Dream" sung by Linda Ronstadt. Pre-order HERE.
This Monday also sees the worldwide Blu-ray debut of The Adventures of Rocky and Bullwinkle. When two of the world's favourite cartoon characters suddenly find themselves sucked out of their cartoon existence into the real world, you know you're in for one of the most enjoyable family blockbusters of recent years. Yes, that's right, Rocky and Bullwinkle, our hapless heroes are at it again, but this time they must save the world from the evil Fearless Leader (Robert De Niro) and his sinister sidekicks Boris Badenoff (Jason Alexander) and Natasha Fatale (Rene Russo). Knowing that their enemies will stop at nothing to see their feindish plan succeed, our cartoon crime fighters prepare to fight to the death or at least the final reel for truth, justice and the American way! Pre-order HERE.
Last but not least, Fabulous will release Hannibal Brooks on to DVD. Hannibal Brooks (Oliver Reed) is a British prisoner of war assigned to care for an elephant in a zoo in Munich. When the zoo is bombed by the Americans, Brooks is ordered to transport the elephant to a safer zoo in Innsbruck. En route to Innsbruck, Brooks accidentally kills the Nazi member of the escort ( Peter Carsten) and the sets off with an American (Michael J.Pollard) and an Austrian (Helmuth Lohner), the trio escapes with the elephant and head for the Swiss border and freedom. Pre-order HERE.
SPONSORS


Scream Magazine - 100% Horror.



Real Groovy - a New Zealand based DVD retailer.

FULL REVIEWS
TECHNICAL REVIEWS