REWIND NEWS FOR 2017
WALKING DEAD BARGAIN
Sunday 17th December 2017
You can currently get the Seasons 1-7 Blu-ray boxset (32 discs) for just £44.99 HERE.
REWIND AWARDS 2017
Tuesday 12th December 2017
It's that time of year folks! Who will be victorious in our Rewind Awards 2017? Will Arrow take the UK crown for the fourth year running, or has the annually closing gap finally caught them? Is Zavvi still the worst e-tailer out there? What has been the best release of the year?
You tell us!
Fill out the survey HERE.
EXCLUSIVE ANNOUNCEMENTS - TITLE 6
Monday 4th December 2017
Coming from Fabulous Films in 2018!
The Rockford Files
The original and quintessential anti-hero detective, Jim Rockford, is on the case! Primetime Emmy® Award-wnner James Garner stars as the ex-con-turned-private-investigator who stays under the radar and takes on the cases of the lost and dispossessed, chasing down seemingly long-dead clues on the sunbaked streets and seamy alleys of Los Angeles. Filled with wry humor, chilling suspense, and engaging cases, it's no mystery why THE ROCKFORD FILES remains one of the most celebrated detective shows.
EXCLUSIVE ANNOUNCEMENTS - TITLE 5
Monday 4th December 2017
Coming from Fabulous Films in 2018!
Northern Exposure
Joel Fleishman is fresh out of medical college, and fresh out of luck. Failing to read the fine print in his scholarship conditions, he finds he has no choice but to move to the remote and somewhat eccentric town of Cicely, in the wilds of Alaska. Once there he is welcomed by the peculiar locals, who are not keen to see him go, most especially Maurice Minnifield, the ex-NASA astronaut who is Cicely's founding father.
EXCLUSIVE ANNOUNCEMENTS - TITLE 4
Monday 4th December 2017
Coming from Fabulous Films in 2018!
Murder, She Wrote
Angela Lansbury stars in the role that earned her 12 consecutive Emmy nominations as everyone's favourite super-sleuth, Jessica Fletcher, a famous mystery writer who has a knack for solving murders on and off the page.
EXCLUSIVE ANNOUNCEMENTS - TITLE 3
Monday 4th December 2017
Coming from Fabulous Films in 2018!
Columbo
In the detective series that inspired them all, legendary actor Peter Falk is back in his 4-time Emmy Winning role, as the ruffled, cigar-chomping, trenchcoat-wearing police lieutenant who is asking all the right questions.
EXCLUSIVE ANNOUNCEMENTS - TITLE 2
Monday 4th December 2017
Coming from Fabulous Films in 2018!
Buck Rogers in the 25th Century
The classic Sci-Fi action series burned in the memory of all who have witnessed its greatness.
Buck Rogers (Gil Gerard) is a 20th Century astronaut frozen in ice after crashing in the Arctic. He's thawed in the year 2419 and enlisted to help save Earth from an alien threat. Buck Rogers in the 25 Century is a show that has it all: great space battles, hilarious comedy - remember Twiki the robot, and Erin Gray, undoubtedly the most beautiful woman in space? A must-collect TV series based on the classic comic strip and movie serials.
EXCLUSIVE ANNOUNCEMENTS - TITLE 1
Monday 4th December 2017
Coming from Fabulous Films in 2018!
30 Rock
Liz Lemon (Tina Fey) is head scriptwriter for comedy sketch show 'The Girlie Show' who has to use all her political skills to keep her eccentric star Tracy Jordan (Tracy Morgan) and arrogant, new-ideas boss Jack Donaghy (Alec Baldwin) in check.
WORLDWIDE EXCLUSIVE
Monday 4th December 2017
Come here at 8pm GMT to see the worldwide exclusive announcement of which TV shows will be coming from Fabulous Films on Blu-ray in 2018! There are a couple of big debuts for the Blu-ray format that is bound to get everyone excited!
We will announce a new title every five minutes until all six are unveiled!
NEW MILESTONE
Friday 24th November 2017
We have today hit a new milestone! Rewind, with the help of our volunteer staff, forum members, and other contributors, have now listed the specs of 125,000 releases! Great way to just about see out an amazing year for us here at Rewind.
Thanks to everyone, and here is to the next 125000!
CYBER MONDAY AND BLACK FRIDAY
Sunday 19th November 2017
For direct links to Black Friday DVD and Blu-ray deals all week, just click below. Note the deals change every hour, and if you scroll down each link slightly, we have made it so it is just DVD and Blu-ray deals!:
88 FILMS NEW LOW PRICES
Sunday 19th November 2017
With Black Friday week and Christmas approaching, Amazon have dropped the price on a whole ton of 88 Films releases to new low prices, including the slasher range, Italian range, and Asia range.
Click HERE to LOOK.
ARROW BARGAINS
Thursday 9th November 2017
A whole bunch of Arrow titles have reached new low prices over at Amazon. Click HERE for DETAILS.
NEW TRAILER
Sunday 5th November 2017
We have added a trailer for Mountain to our YouTube page. Check out the trailer HERE.
NEW PRE-ORDERS
Sunday 29th October 2017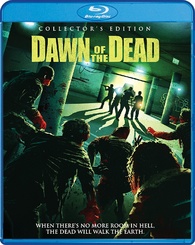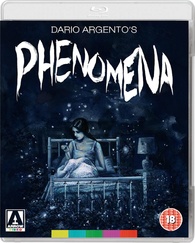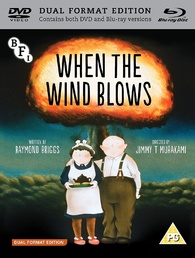 USA
- Dawn of the Dead (Shout! Factory)
- Land of the Dead (Shout! Factory)
- Hellraiser (steelbook) (Arrow)

UK
- Phenomena (Arrow)
- The Cat O' Nine Tails (Arrow)
- When the Wind Blows (BFI)

Germany
- American Psycho (mediabook) (Koch Media)
France
- Saturday Night Fever: Super Deluxe Edition (Capitol)
NEW FEATURE
Thursday 26th October 2017
In the latest Rewind feature, James interviews director Derek Wayne Johnson, whose latest film is the well-received documentary John G. Avildsen: King of the Underdogs. You can read the interview HERE.
INDICATOR TO RELEASE THE PUMPKIN EATER
Sunday 15th October 2017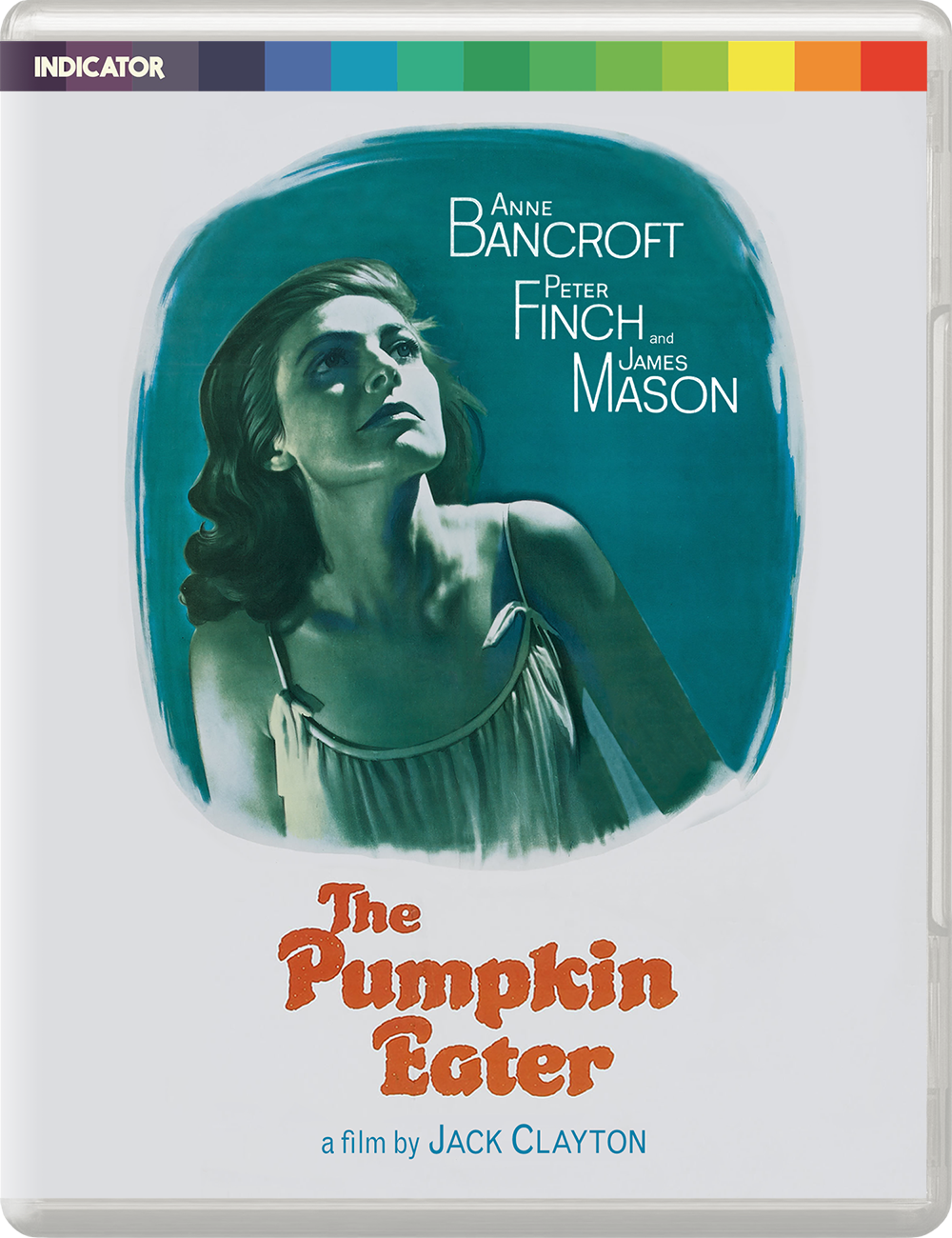 Anne Bancroft delivers a towering performance as a deeply troubled and tormented wife in this sharply observed portrait of a woman – and a marriage – in crisis. Directed by Jack Clayton (Room at the Top, The Innocents), with a screenplay by Harold Pinter (The Birthday Party) based on the acclaimed novel by Penelope Mortimer, this spellbinding film boasts sublime cinematography by the great Oswald Morris (Look Back in Anger, Fragment of Fear), a wonderful score by Georges Delerue (Le Mépris) and outstanding supporting performances from James Mason (The Deadly Affair), Maggie Smith (California Suite) and Yootha Joyce (Fanatic, Fragment of Fear).
• High Definition remaster
• Original mono audio
• Audio commentary with author and film historian Neil Sinyard (2017)
• Jeremy Mortimer on Penelope Mortimer (2017): a personal remembrance by the author's son
• Original theatrical trailer
• Image gallery: on-set and promotional photography

Pre-order HERE.
WALKING DEAD BARGAIN
Friday 13th October 2017
Amazon France are selling the UK release of The Walking Dead: Seasons 1-5 for just several Euros a season! Click the title to get the deal!
UPCOMING TV STEELBOOKS (UK)
Thursday 12th October 2017
The UK will be getting steelbooks for two popular shows. The first is a stunning design for Doctor Who: Series 10 which will be released November 13th. The second is another Marvel steelbook, this time Luke Cage: Season 1.
PARKS AND RECREATION
Sunday 8th October 2017
Amazon USA currently have the 21-disc Parks and Recreation: The Complete Series for under $20! Just click the title to order!
NEW FEATURE
Monday 2nd October 2017
In our latest feature, James-Masaki Ryan interviews the director of Australian movie Rough Stuff. See what Jonathan Adams has to say HERE.
WHITE PALACE (UK)
Monday 2nd October 2017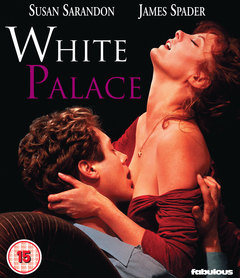 The 30th October will see the worldwide Blu-ray debut of White Palace courtesy of Fabulous Films.
Susan Sarandon and James Spader give powerful performances in this steamy, critically acclaimed love story from director Luis Mandoki. Max Baron (Spader) is a successful St. Louis advertising executive who's been in mourning since the death of his young wife. A chance late-night encounter introduces him to Nora Baker (Sarandon), and unexpectedly turns his life upside down.
An earthly, vibrant and fiercely independent woman, Nora works in a hamburger joint, lives on the wrong side of town and has at least 15 years on Max. Yet despite the differences, Max finds himself hopelessly in love in this toughingly offbeat romance, co-starring Eileen Brennan.
Pre-order HERE.
WAGES OF FEAR (UK)
Friday 29th September 2017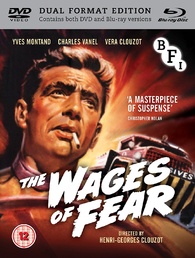 Based on the 1950 French novel Le Salaire de la peur, The Wages of Fear was critically hailed upon its original release, propelling its director Henri-Georges Clouzot (Les Diaboliques) to international fame, and is rightly considered a classic of world cinema. Now newly restored in 4K, it will be released by the BFI in a Dual Format Edition on 23 October, packed with special features, as part of BFI THRILLER: Who Can You Trust?
In a squalid South American village, four desperate men are hired by a US oil company to embark on a treacherous journey, transporting a volatile cargo of nitro-glycerine to a massive oil well fire. Friendships and courage are pushed to the limit in this nail-biting thriller by a director would go on to be dubbed the 'French Hitchcock'.
- A new 4K restoration of the original French theatrical release, this is the longest version of the film (152 mins) to be released in the UK. Presented here in High Definition and Standard Definition.
- Interview with Assistant Director Michel Romanoff (2005, 23 mins)
- Interview with Clouzot biographer Marc Godin (2005, 10 mins)
- Interview with Professor Lucy Mazdon (2017, 35 mins): an in-depth interview about Henri-Georges Clouzot and The Wages of Fear
- Audio commentary with film critic Adrian Martin
- The Guardian Lecture: Yves Montand in conversation with Don Allen (99 mins, audio only): recorded in 1989, the star discusses his distinguished career
- Original theatrical trailer
- Illustrated booklet with a new essay by Andy Miller, original reviews by Karel Reisz and Penelope Houston, an appreciation of Clouzot by Paul Ryan, and full film credits
Pre-order HERE.
DOCTOR WHO FANS REJOICE
Sunday 24th September 2017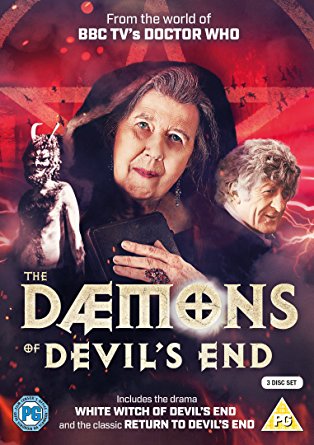 This special three-DVD The Daemons of Devil's End release contains two unique productions and features stars including JON PERTWEE and DAMARIS HAYMAN reprising her role as Olive Hawthorne from DOCTOR WHO.
The first is the brand-new drama production WHITE WITCH OF DEVIL'S END starring DAMARIS HAYMAN as Olive Hawthorne. With a blend of dramatic monologue enhanced with visualisations and sound design to develop and tell the stories, the drama is an anthology of tales following the magical life of Olive Hawthorne, from childhood to her final days as the protector of Devil s End. Drawing on a rich heritage and appreciation of witchcraft and fokelore, the stories bring Olive's history to life, pitting her against vampire, succubus, fae, daemonic influence and more - as Guardian of Devil's End, she must do what she must to protect the village ... but what happens when she reaches the end of her life? Who will protect the townsfolk then?
The second is the long-awaited DVD release of the classic documentary RETURN TO DEVIL'S END. Filmed around the village of Aldbourne in 1992, this marvellous production stars JON PERTWEE (The Third Doctor), NICHOLAS COURTNEY (The Brigadier), RICHARD FRANKLIN (Capt. Yates), JOHN LEVENE (Sgt. Benton) and THE DAEMONS director, CHRISTOPHER BARRY. NICHOLAS BRIGGS (currently the voice of the Daleks in DOCTOR WHO), takes the cast and director on a trip around the locations, deftly gleaning stories and anecdotes about filming the classic DOCTOR WHO series in 1971. Including interviews with villagers and rare archive film and photos ... this documentary is rightly considered one of the best behind-the-scenes look at the making of DOCTOR WHO ever produced.
Both discs are packed with bonus features, and the third bonus disc contains video of conventions held in Aldbourne to celebrate one of DOCTOR WHO's most fondly remembered stories THE DAEMONS in THE DAEMONS REVISITED.
Pre-order HERE.
THE CANTERVILLE GHOST
Sunday 24th September 2017
Featuring an all-star cast lead by Patrick Stewart alongside Neve Campbell, Joan Sims, Donald Sinden and Cherie Lunghi comes a magical adaptation of Oscar Wilde's classic tale The Canterville Ghost, which makes its UK Blu-ray debut and DVD release thanks to Second Sight Films.
Fearing a life of boredom when her family relocates from America to a sprawling English stately home, teenager Ginny Otis (Campbell) is in for quite a surprise. Strange goings-on are soon explained when she encounters the ghost of Sir Simon de Canterville (Stewart), who can only be seen by Ginny and her brothers. An understandably grouchy ghost at first, Ginny learns his sorrowful tale and vows to help him lift the curse that will keep him haunting the corridors of Canterville Hall forever.
Pre-order this title HERE.
CRITERION (USA)
Tuesday 19th September 2017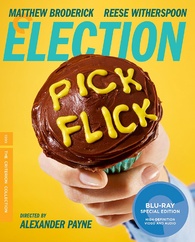 Criterion have announced some exciting titles for release in the near future, the biggest title of which will arguably be Election which will feature a whole host of extras:
- New 4K transfer
- Audio commentary from 2008 featuring Payne
- New interview with Payne
- New interview with actor Reese Witherspoon
- The Passion of Martin, Payne's 1991 UCLA senior thesis film
- TruInside: 'Election,' a 2016 documentary featuring on-set footage and interviews with cast and crew
- Omaha local-news reports on the film's production
- Trailer
You can pre-order this title HERE.
Criterion will also be releasing The Complete Monterey Pop Festival with a new 16-bit 4K transfer, 100 Years of Olympic Films (32 discs!), and General Idi Amin: A Self Portrait.
FABULOUS FILMS UK
Tuesday 19th September 2017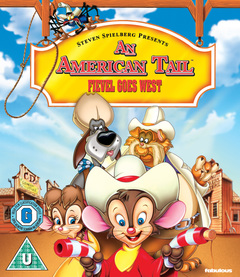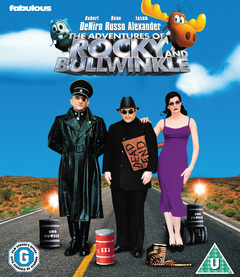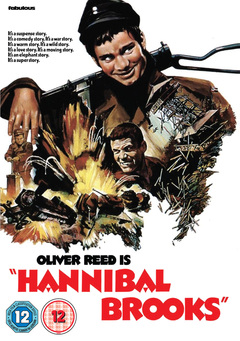 25th September will see An American Tail: Fievel Goes West come to Blu-ray courtesy of Fabulous Films. From legendary filmmaker Steven Spielberg, this delightful full-length animated feature continues the adventures of Fievel, the brave young mouse who captured audiences' hearts in An American Tail. Lured out west by the crafty Cat R. Waul, Fievel joins forces with famed lawdog Wylie Burp to thwart a sinister plot to transform unsuspecting settlers into …mouseburgers! The heartwarming family filmfeatures the voices of Dom DeLuise, Jimmy Stewart and Amy Irving with an original score , including "Dreams to Dream" sung by Linda Ronstadt. Pre-order HERE.
This Monday also sees the worldwide Blu-ray debut of The Adventures of Rocky and Bullwinkle. When two of the world's favourite cartoon characters suddenly find themselves sucked out of their cartoon existence into the real world, you know you're in for one of the most enjoyable family blockbusters of recent years. Yes, that's right, Rocky and Bullwinkle, our hapless heroes are at it again, but this time they must save the world from the evil Fearless Leader (Robert De Niro) and his sinister sidekicks Boris Badenoff (Jason Alexander) and Natasha Fatale (Rene Russo). Knowing that their enemies will stop at nothing to see their feindish plan succeed, our cartoon crime fighters prepare to fight to the death or at least the final reel for truth, justice and the American way! Pre-order HERE.
Last but not least, Fabulous will release Hannibal Brooks on to DVD. Hannibal Brooks (Oliver Reed) is a British prisoner of war assigned to care for an elephant in a zoo in Munich. When the zoo is bombed by the Americans, Brooks is ordered to transport the elephant to a safer zoo in Innsbruck. En route to Innsbruck, Brooks accidentally kills the Nazi member of the escort ( Peter Carsten) and the sets off with an American (Michael J.Pollard) and an Austrian (Helmuth Lohner), the trio escapes with the elephant and head for the Swiss border and freedom. Pre-order HERE.
JEAN-LUC GODARD + JEAN-PIERRE GORIN (ARROW FILMS)
Monday 18th September 2017
After finishing his film Weekend in 1967, Jean-Luc Godard shifted gears to embark on engaging more directly with the radical political movements of the era, and thus create a new kind of film, or, as he eventually put it: "new ideas distributed in a new way." This new method in part involved collaborating with the precocious young critic and journalist, Jean-Pierre Gorin. Both as a two-person unit, and as part of the loose collective known as the Groupe Dziga Vertov (named after the early 20th-century Russian filmmaker and theoretician), Godard and Gorin would realize "some political possibilities for the practice of cinema" and craft new frameworks for investigating the relationships between image and sound, spectator and subject, cinema and society.
Included here are five films, all originally shot in 16mm celluloid, that serve as examples of Godard and Gorin's revolutionary project.
Extras include
- A conversation with Jean-Luc Godard
– Interview with Jean-Luc Godard from 2010 by Dominique Maillet and Pierre-Henri Gibert
- 100-page full-colour book containing English translations for the first time of writing by, and interviews with, Godard and Gorin, and more
Pre-order this set HERE for UK and HERE for USA.
KINO LORBER TITLES (USA)
Sunday 17th September 2017
Kino Lorber have announced a whole host of titles as part of their Studio Classics range. China Moon (1994) will include a commentary and trailer, Cop-Out (1967) a trailer, Death Rides a Horse (1966) a commentary by Alex Cox and a trailer, The Wrong Guy (1997) a cast and crew commentary and trailer, Cease Fire (1953) receives a 3D presentation, a video essay, introductions, and newly restored three channel stereophonic audio, Driftwood (1947) a commentary and trailer, Hangover Square (1945) gets two commentaries, a featurette and a vintage radio show, The High Commissioner (1968) a trailer, I'll be Seeing You (1944) a commentary and trailer, The Man Who Died Twice a commentary and trailer, Nightkill gets a commentary, trailer, and an interview with actress Jaclyn Smith, and finally This World, Then the Fireworks (1997) gets some interviews and a trailer.
So there you have it. Kino have a busy schedule ahead with lots of titles never seen on Blu-ray before!
BETJEMAN BOX SET (UK)
Thursday 14th September 2017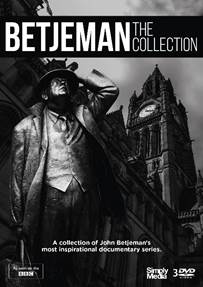 Simply Media are delighted to announce the release of the Betjeman Collection containing three of the BBC's finest documentaries, presented by the much-loved TV personality Sir John Betjeman. The three titles are: A Passion for Churches, A Bird's Eye View and Four with Betjeman: Victorian Architects and Architecture. This collection will be released on DVD together for the first time 23rd October 2017.
Each documentary is presented by Sir John Betjeman, one of the country's most revered television personalities. A prolific writer, poet, broadcaster, and active architectural campaigner and conservationist, Britain's former Poet Laureate was also celebrated for his unwavering devotion and life-long passion for traditional architecture. And his enthusiasm for the subject drew in a large audience.
A champion of British heritage, Betjeman worked closely with the BBC to produce many critically acclaimed documentaries. Known for unhesitantly voicing his wry and honest opinions, he travelled to places of great architectural and historical importance and eloquently explained their significance to viewers. He helped to open our eyes to the true value of the buildings and places around us...
To celebrate his legacy, extraordinary work and undeniable passion towards British heritage, this collection brings together three of Betjeman's celebrated BBC documentaries. Each programme displays Betjeman's infectious enthusiasm for architecture, and showcases his enduring appeal.
You can pre-order this release HERE.
WARNER STEELBOOKS (FRANCE)
Tuesday 12th September 2017
Warner Home Video are releasing another wave of limited edition steelbooks in France. Titles include Bullitt, Dog Day Afternoon, Forbidden Planet, The Last Samurai, Mad Max: Fury Road, and Zodiac (Director's Cut).
FERRARI: RACE TO IMMORTALITY (UK)
Tuesday 12th September 2017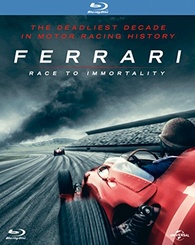 FERRARI: RACE TO IMMORTALITY tells the story of the Scuderia Ferrari's tumultuous early years in the 1950s, giving audiences extraordinary insight into the iconic brand, which celebrates its 70th anniversary this year. The film will be released in cinemas on Friday 3 November and available on Blu-ray, DVD and digital platforms on Monday 6 November.
It's the 1950s… the dawn of the iconic Scuderia Ferrari in the Formula One World Championship and deadliest decade in motor racing history. As cars pushed the limits of human ingenuity, drivers lived on a knife edge between life and death.
At the centre of it all was Enzo Ferrari, a towering figure in motor racing and patriarch of Ferrari who dared to dream about speed in ways nobody else could. Amidst the stiff competition within his team, two of its stars, Peter Collins and Mike Hawthorn, decided that their friendship was as important as winning the next race. The film also features archive footage of Eugenio Castellotti, Luigi Musso and Alfonso de Portago – all legends of the Scuderia Ferrari team.
Directed by sports filmmaker, Daryl Goodrich, and produced by Julia Taylor Stanley (Coriolanus, The Tempest), the award-winning Kevin Loader (The Lady in the Van, The Death of Stalin) and Maggie Monteith (Brotherhood, Searching for Sugar Man), FERRARI: RACE TO IMMORTALITY tells the story of the loves and losses, triumphs and tragedy of Ferrari's most decorated drivers in an era where it was la dolce vita during the week and a coin toss of whether they lived or died on the weekend.
Pre-order this title HERE.
WIN KILLER SWAG FROM LAST EXIT TO NOWHERE! (WORLDWIDE ENTRY)
Monday 11th September 2017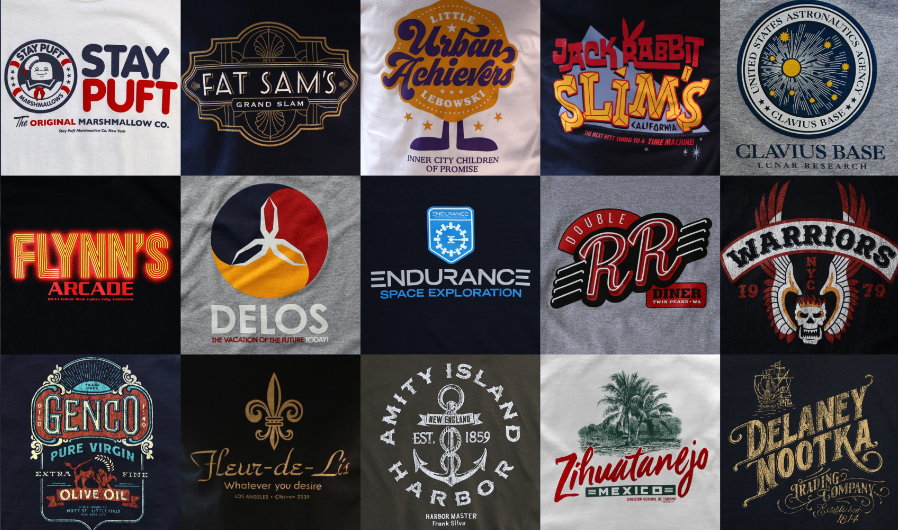 Thanks to our generous friends at Last Exit to Nowhere we have a bunch of cool swag to giveaway! You have not one, not two, but three chances to win! There's an image featuring 15 t-shirt designs, and you need to identify the 15 movies these designs are from in order to win.
Please send your entry with the subject heading LAST EXIT, along with your name and postal address (no P.O. Boxes) to: admin@dvdcompare.net. Correct entries will be drawn at random, this contest is open to all readers worldwide, only one entry per person and household (multiple entries will be deleted). Rewind staff & family are not permitted to enter, and the contest closes September 17th.
The winners will receive:
- 1st Place: x1 Hoodie, x1 T-shirt, x1 Hat, x1 Mug
- 2nd Place: x1 Shirt, x1 Hat
- 3rd Place: x1 Shirt
THE WOMAN IN RED - KINO LORBER
Monday 11th September 2017
Kino Lorber will release The Woman in Red on to Blu-ray in America on November 28th. The release will mark the worldwide Blu-ray debut, and will include an audio commentary with film historian Jim Hemphill. Cast includes Charles Grodin and Gene Wilder.
NEW 4K UK TITLES FROM UNIVERSAL
Monday 11th September 2017
Universal will release three catalogue titles on to 4K UHD later this year. Serenity, Dr Seuss' How the Grinch Stole Christmas, and Apollo 13 will all be released on 2nd October.
88 FILMS - SLASHER CLASSICS #31
Monday 11th September 2017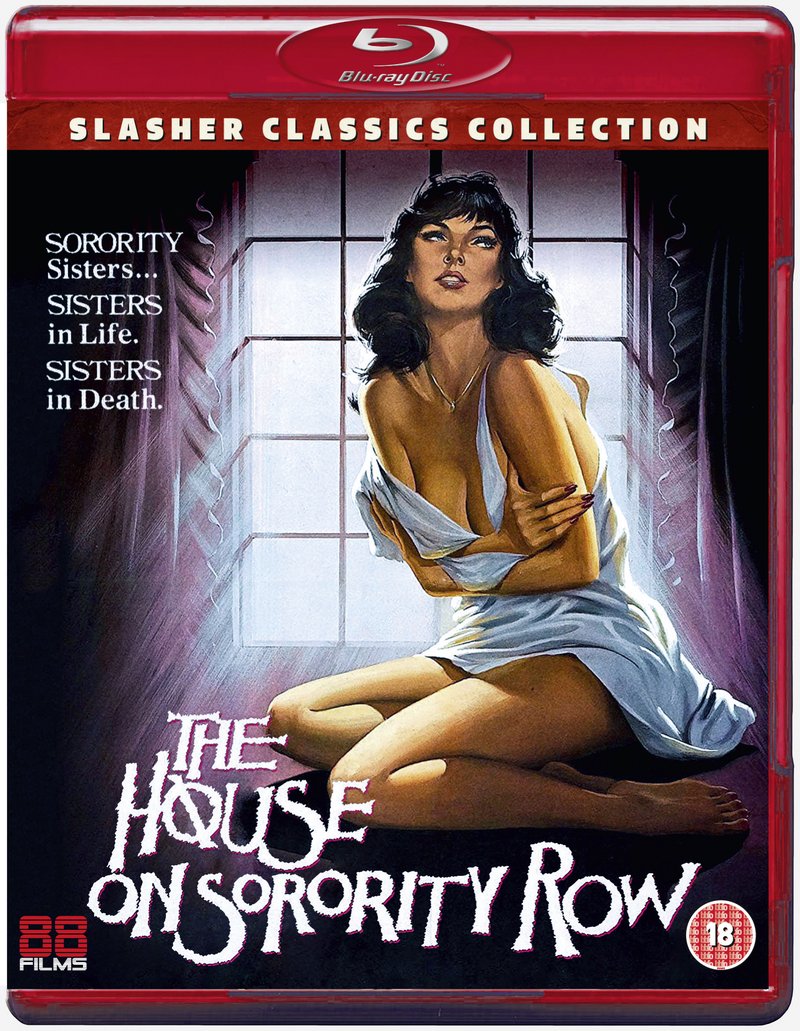 88 Films is ready to unleash a certified teen-tormenting gem in the timeless terror title THE HOUSE ON SORORITY ROW (1983).
Remade as a Carrie Fisher-starring blockbuster in 2009, this original effort - about a dorm prank gone wrong and the terrible consequences - doubtlessly inspired such later revenge-flicks as I KNOW WHAT YOU DID LAST SUMMER.
A trendsetting genre template, THE HOUSE ON SORORITY ROW is the latest in 88 Film's Slasher Classics line.
Extras include:
- Audio commentary by The Hysteria Lives team
- New interview with critic Kim Newman
- New interview with composer Richard Band
- Booklet by Calum Waddell
Pre-order this title HERE.
COMING FROM FINAL CUT ENTERTAINMENT
Sunday 10th September 2017
British distributor Final Cut Entertainment have announced two new titles for Blu-ray in the UK. Unfortunately no details are currently known, but Death Becomes Her will be released on the 23rd October, followed by Paranoiac on the 20th November. Paranoiac has had a previous Blu-ray release in the UK from Eureka, so hopefully Final Cut will add some all new extras, or a new scan.
CHRISTMAS SCREAM FACTORY TREAT
Sunday 10th September 2017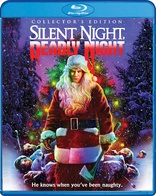 On December 5th, Shout! Factory's horror label Scream Factory will release Christmas favourite Silent Night Deadly Night with brand new 4k restorations of both the unrated and theatrical cuts!
Check out the extensive extras;
- "Slay Bells Ring: The Story of Silent Night, Deadly Night" documentary
- "Oh Deer!" interview with Linnea Quigley
- "Christmas In July: Silent Night, Deadly Night Locations - Then and Now" featurette
- Brand new audio commentary with actor Robert Brian Wilson and co-executive producer Scott J. Schneid
- Audio commentary by Michael Hickey, Perry Boykin, Scott J. Schneid, and Michael Spence
- Audio interview With director Charles E. Sellier, Jr.
- Santa's Stocking of Outrage
- Poster and Still Gallery - TV Spots, Radio Spot, and Trailer
You can pre-order this title HERE.
COMING FROM SHOUT!/SCREAM FACTORY
Thursday 7th September 2017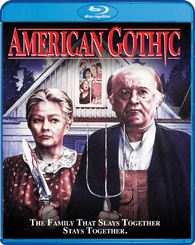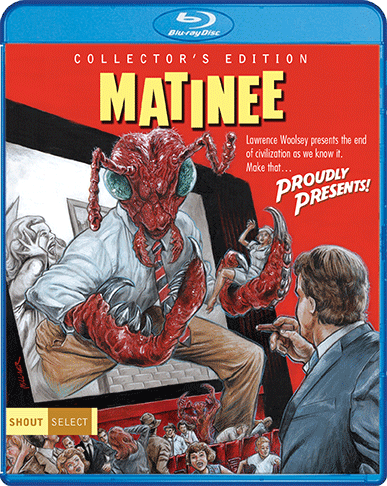 Scream Factory will release American Gothic (1988) on 19th December. When six young friends fly off on a weekend getaway and suddenly find themselves with engine trouble, they have no choice but to land on a remote Pacific island. Looking for shelter, they are grateful when they meet "Ma" and "Pa" and their children – an eccentric family still living in the backwoods as if it's still the 1920s. But what begins as simple old-school hospitality becomes a terrifying race for survival when one by one, the friends start disappearing and dying horrible deaths. Fleeing the outside world many years ago, the family has created an island domain, where all strangers are sinners – and the killing has never stopped.
Extras are so far unannounced but expect a typical Scream Factory wedge of supplemental features. You can pre-order this title HERE.
A week earlier will see a Collector's Edition of Matinee as part of the Shout Select range. It's 1962, and fifteen-year-old fan Gene Loomis (Simone Fenton) can't wait for the arrival of Woolsey, who is in town to promote his latest offering of atomic power gone berserk, Mant! But the absurd vision of Woolsey's tale takes on a sudden urgency as the Cuban Missile Crises places the real threat of atomic horror just 90 miles off the coast. With the help of Woolsey's leading lady, Ruth (Cathy Moriarty), the master showman gives Key West a premiere they'll never forget. Anything can happen in the movies, and everything does in this hilarious tribute to a more innocent (and outrageous) time in American cinema.
You can pre-order this title HERE.
MORE NEW GERMAN FUTUREPAKS
Thursday 7th September 2017
In keeping with our recent posts about German Futurepaks, we can reveal two more that will be released from FilmConfect. They are What Lies Beneath and The Day the Earth Stood Still (1951).
POWERHOUSE ANNOUNCEMENTS (UK)
Wednesday 6th September 2017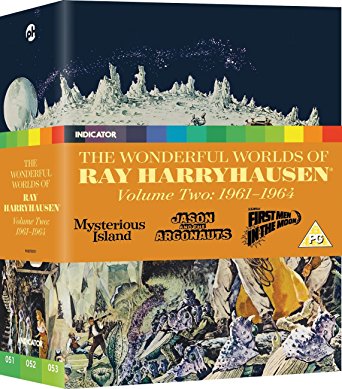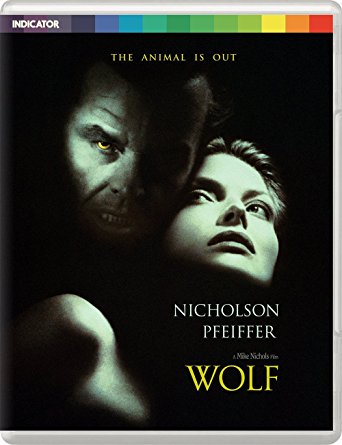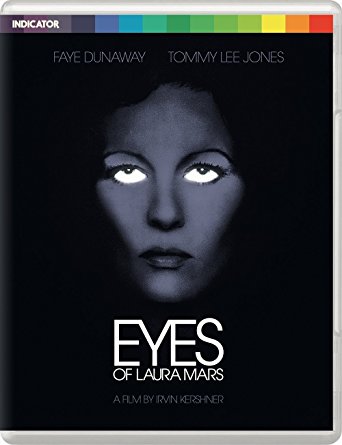 Powerhouse Films have announced three new titles to be released in November 2017.
First up, we have The Wonderful Worlds of Ray Harryhausen: Volume 2 which will include Mysterious Island, Jason and the Argonauts and First Men in the Moon. Limited to 6000 pieces, and featuring 4K scans, the list of extras is just massive. Click HERE to see the extras and pre-order.
Secondly, we have Wolf starring Jack Nicholson and Michelle Pfeiffer. This release will feature an all new 54 minute documentary, as well as never before seen archival interviews with director Mike Nichols, actors Michelle Pfeiffer, James Spader and Kate Nelligan, producer Douglas Wick and writer Jim Harrison. This release will be limited to 3000 copies, and can be pre-ordered HERE.
Last but not least, we have The Eyes of Laura Mars. This release will feature a commentary with director Irvin Kershner, a couple of vintage featurettes, and more. Based on an original screenplay by John Carpenter, the movie stars Faye Dunaway who begins to experience horrific visions when she 'sees' a series of brutal murders as they happen. This release is limited to 3000 copies, and can be pre-ordered HERE.
12 ANGRY MEN (GERMANY) FILMCONFECT
Wednesday 6th September 2017
German outfit FilmConfect are releasing a FuturePak version of 12 Angry Men on the 27th October. For fans of stunning cover art, you can pre-order this title HERE.
CHANNEL ZERO: SEASON 1 - CANDLE COVE (UK) SECOND SIGHT
Wednesday 6th September 2017
Described as 'a combination of A Nightmare on Elm Street and Twin Peaks' (Collider) comes Channel Zero: Season One Candle Cove, one of the most terrifying and talked about series of recent years, it makes its UK DVD and Blu-ray debut thanks to Second Sight.
Inspired by a Creepypasta blog post by Kris Staub, Syfy's spine-chilling six-part anthology series was created by Nick Antosca (Hannibal) and stars Paul Schneider (The Tunnel) and Abigail Pniowsky (Arrival). It has been critically acclaimed by TV and horror fans alike and now arrives for its UK home entertainment release on 9 October 2017.
Child psychologist Mike Painter is growing increasingly suspicious that children's TV show Candle Cove may have played a role in a series of nightmarish events from his childhood, including the disappearance of his twin brother in the summer of 1988. When Mike returns home to investigate what happened all those years ago, he soon discovers that whatever caused the horror before, may be happening again.
This enthralling, spooky, unsettling series will have you hiding behind the sofa.
You can pre-order this title on Blu-ray HERE and on DVD HERE.
THE MARKER (UK) KALEIDOSCOPE HOME ENTERTAINMENT
Wednesday 6th September 2017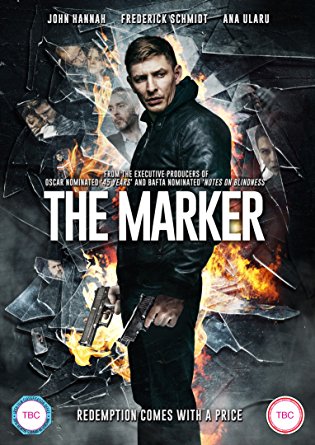 Kaleidoscope Home Entertainment will release The Marker (2017) on to DVD on the 9th October.
Convicted for manslaughter, troubled young criminal Marley spends his time behind bars struggling to come to terms with the grief and guilt of his crime.
Upon his release, he determines to set things rights by finding and protecting his victim's daughter Cristina, only to discover that she has since been absorbed into a dark world of corruption and people trafficking.
Desperate to save Cristina from the fate he set in motion, yet welcomed back into his role in the mob, Marley finds himself in an impossible position: is he prepared to take on his underworld family for a shot at retribution?
The Marker stars John Hannah, Frederick Schmidt, Ana Ularu, and Jack McMullen. It's produced by Richard Holmes, and directed by Justin Edgar.
You can pre-order this DVD HERE.
WIND (US RELEASE)
Tuesday 5th September 2017
Sony Pictures Home Entertainment are to release a 25th Anniversary Edition version of Wind (1992) on to Blu-ray on the 26th September 2017. Part of their manufactured-on-demand Choice Collection, Wind was inspired by the NYYC's loss of the 1983 America's Cup through to the events of the 1987 America's Cup.
Starring Matthew Modine, Jennifer Grey, and Stellan Skarsgård, with Francis Ford Coppola as executive producer, you can pre-order this true life story HERE.
FIRES ON THE PLAIN
Tuesday 5th September 2017
UK-based Third Window Films will release Fires on the Plain on the 11th September in a dual format edition. The release will feature an audio commentary by Tom Mes, and the first 1000 copies will come with a limited slipcover illustrated by Mathieu Bablet.
In the final stages of WWII, the occupying Japanese army in the Philippines is rapidly losing ground, facing local resistance combined with an American offensive. The final few Japanese survivors, having almost been wiped out, have crossed the threshold into a realm where there are no friends, no enemies and no God.
Written, edited, starring and directed by Shinya Tsukamoto, best known for Tetsuo.
SIGNAL ONE ENTERTAINMENT
Monday 4th September 2017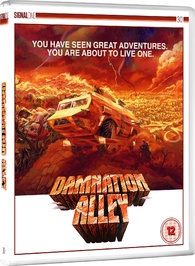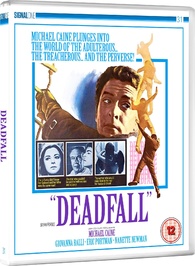 Two new releases to tell you about that are coming soon from Signal One Entertainment.
First up, Damnation Alley (1977) will be released on the 20th November and will include a full slate of extras:
- Audio commentary with film expert, Paul Talbot
- Audio commentary with Producer, Paul Maslansky
- Interview with film Expert Chris Poggiali
- "Survival Run" - a look at the challenges of adapting the celebrated novel with co-screenwriter, Alan Sharp
- "Road To Hell" featurette in which Jerome Zeitman details the process of making the film and the difficulties it encountered along the way
- "Landmaster Tales" - a detailed examination of the now-famous Landmaster Vehicle from the film with stunt coordinator and car designer Dean Jeffries
- Still Gallery
- Theatrical trailer
20th November will also see Deadfall (1968). Extras will include:
- Interview with film Expert Chris Poggiali
- "The John Barry Touch: The Music of a Master" featurette
- Isolated score and Soundtrack
- Still Gallery
- Trailer
IT STAINS THE SANDS RED
Sunday 3rd September 2017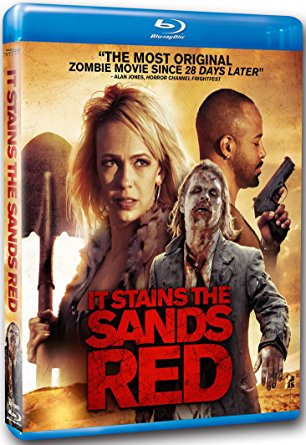 Dark Sky Films will release zombie movie It Stains the Sands Red on to Blu-ray in the USA on the 26th September.
In the throes of a zombie apocalypse, Molly (Emmy winning actress, Brittany Allen) - a troubled woman from Las Vegas with a dark past - finds herself stranded in the desert with a lone and ravenous Zombie on her tail (Netflix' Narcos, Juan Riedinger).
Easily able to out pace her un-dead pursuer at first, things quickly become a nightmare when it dawns on her that the zombie will never need to stop and rest. Sweeping visuals of the harsh and dramatic desert provide the unsettling backdrop to this genre bending zombie film that is at once terrifying and moving.
This is the epic story of one woman's journey to outrun not only the immediate threat that follows her, but the demons who have chased her all her life.
You can pre-order this title HERE.
BARGAIN ALERT (USA)!
Sunday 3rd September 2017
You can currently get That 70s Show: The Complete Series Blu-ray for under $6 a season HERE at Amazon!
THE VIKINGS COMING TO UK BLU-RAY
Sunday 3rd September 2017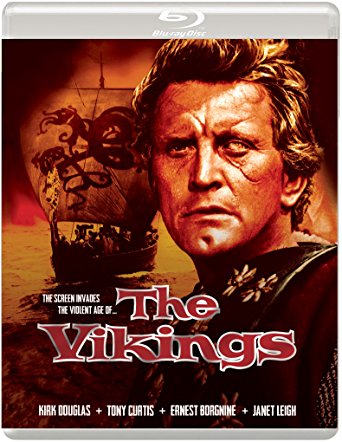 One of the most spectacular and action packed epics of the fifties, Richard Fleischer's The Vikings wowed audiences worldwide with its stunning visuals, brutal action and star studded cast.
Prince Einar (Kirk Douglas, Paths of Glory, Ace in the Hole) is the son and heir of a savage Viking chieftain (Ernest Borgnine, Violent Saturday, The Wild Bunch). Prince Eric (Tony Curtis, Some Like it Hot) is his unknowing half-brother, the bastard offspring of Einar's father and an English queen. When the Vikings kidnap the princess Morgana (Janet Leigh, Psycho), her beauty inflames the desires of both men, forcing a bloody duel that decides their fate... and the future of the English throne.
Filmed in vivid Technicolor by the legendary Jack Cardiff (The Red Shoes, Black Narcissus) and narrated by Orson Welles, The Vikings spawned a whole sub-genre of imitators, (Mario Bava alone helmed Erik The Conqueror, The Last of the Vikings and Knives of the Avenger in the years following the film s release) but none quite topped the glorious spectacle from one of America s greatest directors of genre cinema, Richard Fleischer. Eureka Classics is proud to present the film for the first time on Blu-ray in the UK.
Extras include:
- Exclusive video interview with film historian Sheldon Hall
- "A Tale of Norway" featurette
- Theatrical trailer
- Collector's booklet
You can pre-order this title HERE.
DARK ANGEL STEELBOOK
Saturday 2nd September 2017
Germany will see a limited edition steelbook for the 1990 Dolph Lundgren vehicle Dark Angel on the 13th October courtesy of NSM. We expect the content to be similar to that found on NSM's current Austrian release as shown in our comparison, but there is no denying that steelbook collectors will be chomping to get their hands on this. You can pre-order this steelbook HERE.
THE LAST GRENADE (WORLDWIDE DEBUT)
Saturday 2nd September 2017
French company Movinside will release the 1970 war movie The Last Grenade on to Blu-ray in what will be a format debut on the 17th October. The film stars Stanley Baker and Honor Blackman. It follows two soldiers of fortune who were once comrades, and now find themselves on opposite sides. At this time, we are unaware of any extra features or technical specs associated with this release.
AGATHA CHRISTIE RESTORED BLU-RAYS
Saturday 2nd September 2017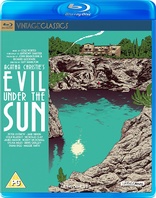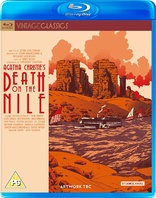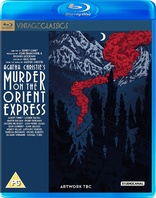 Studio Canal have restored four Agatha Christie features as part of their highly acclaimed Vintage Classics range, all of which will be available on October 23rd.
Not only do all four films feature new restorations, but each release also includes several extras including interviews with the likes of Dame Angela Lansbury, producer Richard Goodwin, and screenwriter Barry Sandler.
To pre-order these titles/be informed of when pre-orders become available, simply click the following links:
- Evil Under the Sun
- Death on the Nile
- Murder on the Orient Express
- The Mirror Crack'd
CARDINAL: SEASON 1 COMING TO THE UK
Thursday 31st August 2017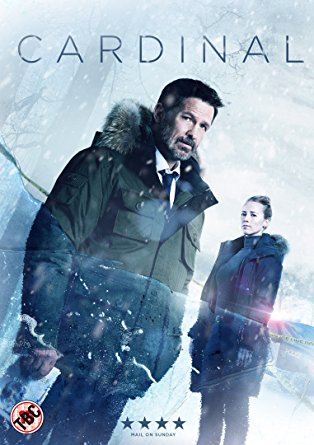 The most watched new Canadian series for 2017, this gripping, disturbing thriller from the team behind Orphan Black and Saving Grace, is adapted from award-winning book Forty Words Of Sorrow, the first in the series of John Cardinal novels by Giles Blunt.
Following its run on BBC 4 this six-part drama is set to change our perceptions of Canada and arrives on DVD as Cardinal The Complete First Season on 2 October 2017.
Set against the stunning icy backdrop of Northern Ontario, the body of a missing 13-year-old is discovered and troubled detective John Cardinal (Billy Campbell – The Killing) is brought back into the homicide team, after a hunch he wouldn't let go of and one he almost lost his job over, is proven horribly correct.
Now, as he searches for the murderer in an all-consuming race to stay one step ahead of a brutal serial killer, he must also face his own personal demons, as his family life threatens to unravel, while keeping a watchful eye on his new partner, detective Lise Delorme (Karine Vanesse – Revenge), who he believes may have a secret agenda.
Can Cardinal catch the savage killer in this twisted game of cat and mouse or will it be his downfall in this riveting, stomach churning series that set is to become a classic Boxset favourite?
Pre-order HERE.
THIRD WINDOW FILMS TO RELEASE GETTING ANY?
Thursday 31st August 2017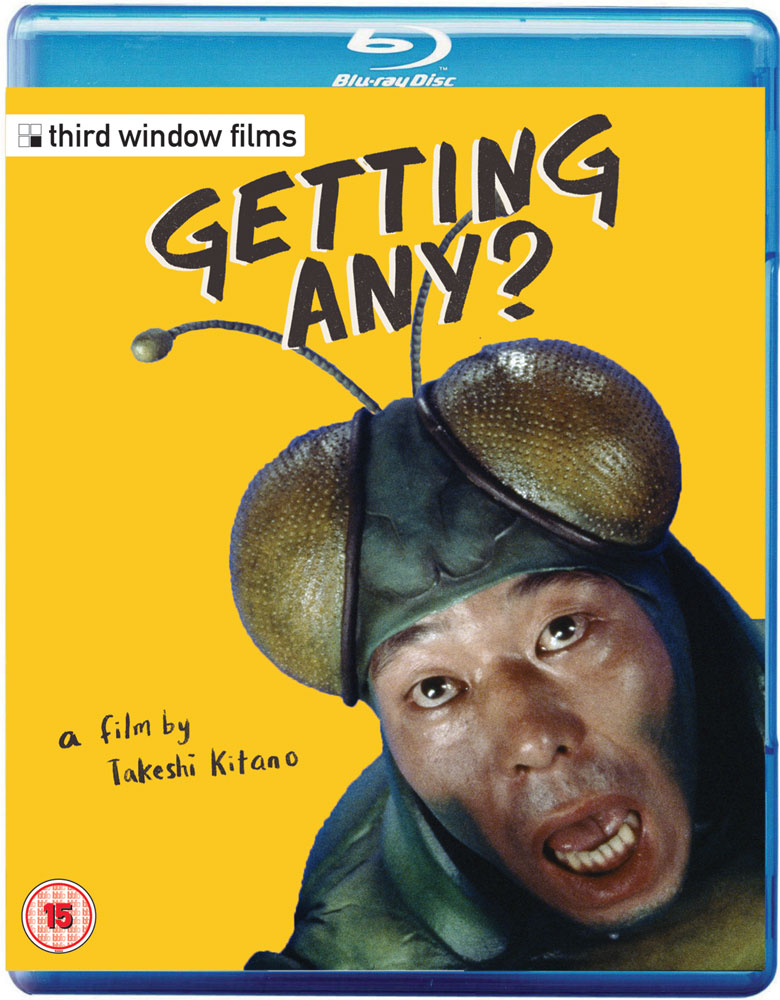 Third Window Films have announced they will release Takeshi Kitano's 1994 feature Getting Any? in what will be a worldwide debut on the format.
Announced extras are:
- Audio commentary by Sean Redmond, author of "The Cinema of Takeshi Kitano - Flowering Blood"
- Interview with Takeshi Kitano
The film utilises a new 2K restoration from Office Kitano and the first 1000 copies will come with a limited slipcase illustrated by Marie Bergeron.
Click HERE to pre-order!
OLIVER STONE, FULCI, AND HAMMER HORROR!
Thursday 31st August 2017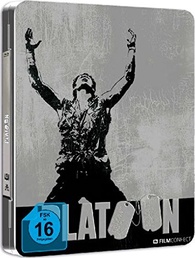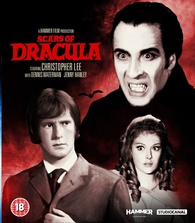 Fulci fans will be happy to see that US-based outfit Severin Films are releasing The Devil's Honey on to Blu-ray with a new 2K scan from the original negative and a host of exciting extras which include an interview with Corinne Cléry, an audio essay by Troy Howarth, and an alternate opening.
Meanwhile, Studio Canal continue full steam ahead with their Hammer Horror releases, with Scars of Dracula on the 23rd October in the UK.
Fans of Futurepaks will want to check out the great looking Cover B variation of Platoon, not to mention upcoming futurepaks in Germany for Lord of War, The Man in the Iron Mask, and The Rocky Horror Picture Show.
UHD PLAYER BARGAIN (UK)
Wednesday 30th August 2017
For those in the market for a solid UHD player at a sensible price, you won't go far wrong with the low price point of the Panasonic DMP-UB300EBK which received a fantastic 9/10 in the AV Forums review. The player is available HERE. Full specs for the player at Panasonic.
NEW PRE-ORDERS
Sunday 27th August 2017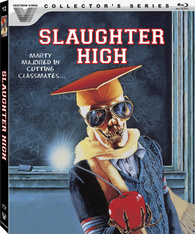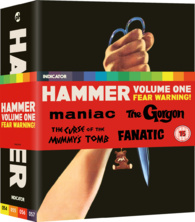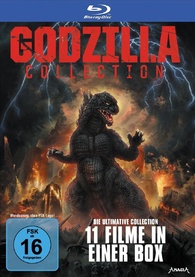 USA
- Slaughter High (Lions Gate)
- The Corpse Grinders (Vinegar Syndrome)
- Red Dwarf XII (BBC)

UK
- Hammer: Volume 1 (Powerhouse)
- Horror of Frankenstein (Studio Canal)
- Melville: Essential Collection (Studio Canal)

Germany
- Godzilla: 11 Film Collection (Splendid)
France
- Wake in Fright (M6 Video)
LATEST PRE-ORDERS
Wednesday 26th July 2017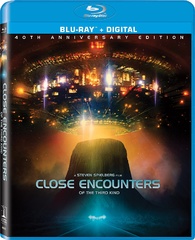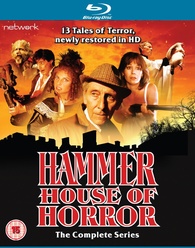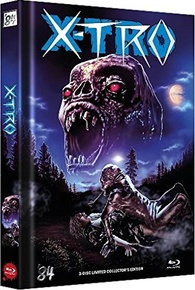 USA
- Close Encounters of the Third Kind (40th Anniversary) (Sony)
- Jess Franco's Killer Barbys (Redemption)
- They Shoot Horses Don't They (Kino)

UK
- Hammer House of Horror: The Complete Series (Network)
- Space 1999: The Complete Series (Network)
- Barb Wire (Mediumrare)

Germany
- X-tro (mediabook) ('84 Entertainment)
France
- The Lodger (Rimini)
NEW MILESTONE
Wednesday 12th July 2017
It's milestone time! We have now compared over 120000 releases! Thanks to all team members and contributors :)
PRIME DAY
Tuesday 11th July 2017
Today is Amazon Prime Day, in which Amazon have loads of bargain for Prime account holders. Click below for the DVD and Blu-ray deals!
NEW PRE-ORDERS
Sunday 25th June 2017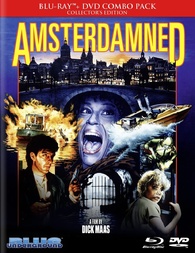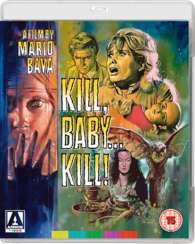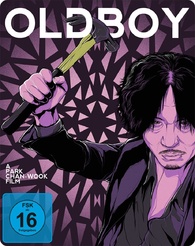 USA
- Amsterdamned (Blue Underground)
- They Call Me Trinity / Trinity is Still My Name (Hen's Tooth)
- Frankenshark (Zebub)

UK
- Kill Baby Kill (Arrow)
- Rollercoaster (101 Films)
- Torn Curtain (Final Cut)

Germany
- Oldboy (steelbook) (Capelight)
France
- The Autopsy of Jane Doe (PFilms)
NOW AVAILABLE TO PRE-ORDER
Sunday 11th June 2017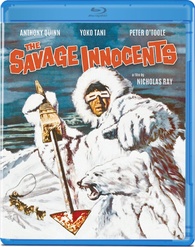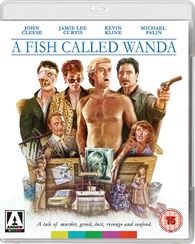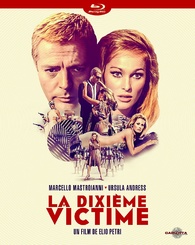 USA
- The Savage Innocents (Olive Films)
- The Spell (Scream Factory)
- Victims (Slasher Video)

UK
- A Fish Called Wanda (Arrow)
- The Day of the Jackal (Arrow)
- The Strange Vice of Mrs Wardh (Shameless)

Germany
- Westworld (steelbook) (Warner)
France
- The 10th Victim (Carlotta Films)
INTERVIEW WITH ROSS LIPMAN
Saturday 3rd June 2017
We are proud to present the latest Rewind feature in which James-Masaki Ryan interviews filmmaker Ross Lipman. Just click HERE to read it!
LATEST PRE-ORDERS
Sunday 21st May 2017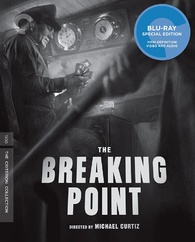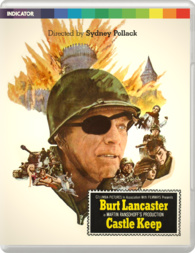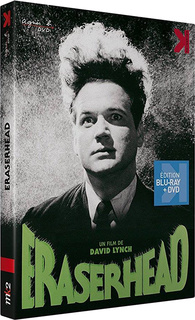 USA
- The Good the Bad and the Ugly (50th Anniversary) (Kino)
- The Breaking Point (Criterion)
- The Fifth Element (4K) (Sony)

UK
- Castle Keep (Powerhouse)
- Amazon Women on the Moon (101 Films)
- The Mole People (101 Films)

Germany
- Kindergarten Cop (WVG Medien)
France
- Eraserhead (Potemkine)
SUBMITTING CORRECTIONS
Sunday 21st May 2017
Please could contributors note that if you submit a correction via the feedback form, we require a legitimate e-mail address we can respond to in case we have a question regarding your correction (more information, source, etc). We will never send you any sort of spam or newsletter and will only contact you in reference to your feedback. Thanks.
NEW PRE-ORDERS
Sunday 14th May 2017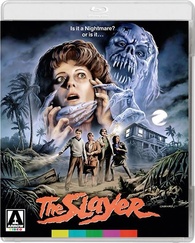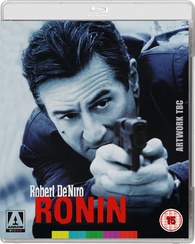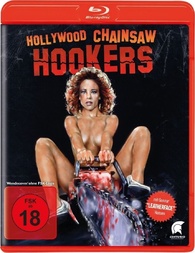 USA
- The Slayer (Arrow)
- Freeway (Kino Lorber)
- The Green Berets (Warner)

UK
- Ronin (Arrow)
- Shock Treatment (Arrow)
- For Whom the Bell Tolls (Fabulous Films)

Germany
- Hollywood Chainsaw Hookers (Alive)
France
- The Serpent and the Rainbow (Wild Side)
BARGAIN ALERT
Tuesday 9th May 2017
How about the 20-disc Series 1-7 box set of Minder for what is a ludicrous price? Then click HERE!!!
WIN! SILICON VALLEY AND VEEP BLU-RAYS (USA AND CANADA ONLY)
Saturday 6th May 2017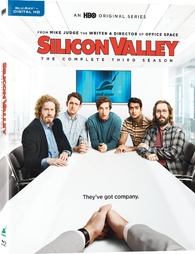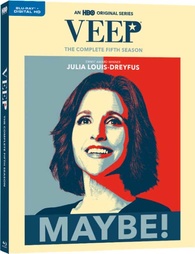 To celebrate the release of HBO Home Entertainment's Silicon Valley Season 3 and Veep Season 5 on Blu-ray and DVD we have a copy of each to give away on Blu-ray.
To be in with a chance of winning, just send your answer, name, address (no PO Boxes) and e-mail address to admin@dvdcompare.net with the subject heading HBO BY 13 MAY 2017.
TERMS AND CONDITIONS: The competition is only open to US & Canadian readers of DVDCompare (DVDCompare.net staff and family are not eligible to enter). Only one entry will be accepted per household. If you enter multiple times, none of your entries will count and will be deleted. Your prize will be shipped direct. The competition will close on the date stated above. Any entries received after that date will not count. The winners will be drawn at random and notified by email after the closing date.
WIN! G'OLE ON DVD SIGNED BY RICK WAKEMAN (OPEN WORLDWIDE)
Saturday 6th May 2017
Thanks to the kind folk over at Fabulous Films, we have 5 copies of G'ole on DVD signed by composer Rick Wakeman to give away over at our Facebook page!
The World Cup is one of the greatest shows on earth. It's about football: but it's also about drama and dreams, passion and heartache, defeat and triumph. G'OLE! captures the highly charged atmosphere of those few weeks in 1982, when the World'stop 24 teams gathered to do battle in Spain. It brings together the best players of all, in the ultimate test. It shows their brilliance, their determination, their disgrace... Distilled into 100 minutes of all out excitement, with the powerful music of Rick Wakeman and stirring commentary by Sean Connery G'OLE! is pure football magic...
LATEST PRE-ORDERS
Sunday 23rd April 2017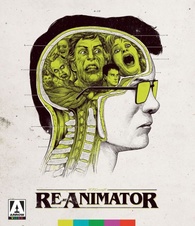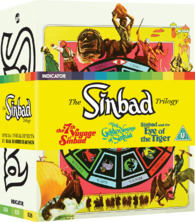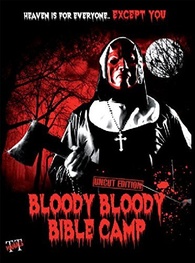 USA
- Re-Animator (Arrow)
- Raw Meat (Blu Underground)
- The Accidental Tourist (Warner)

UK
- The Sinbad Trilogy (Powerhouse Films)
- Creepozoids (88 Films)
- Just Before Dawn (88 Films)

Germany
- Bloody Bloody Bible Camp (mediabook) (TT)
France
- Amadeus (steelbook) (Warner)
REWIND FEATURE: INTERVIEW WITH STUART GALBRAITH IV
Saturday 15th April 2017
Our site is very privileged to have an interview with film critic and Japanese film historian Stuart Galbraith IV, co-writer of the documentary film "Mifune: The Last Samurai". Read the full interview HERE
NEW MILESTONE
Sunday 9th April 2017
We are proud to announce that we now have over 4500 reviews available on the site covering releases from all over the globe including America, UK, Australia, and South Korea! Thanks to all our reviewers for their hard work.
SOCIAL MEDIA!
Sunday 2nd April 2017
We are present on various social media platforms. You can follow us over on Twitter where we link to reviews and chat/rant about film in general, or you can head on over and like us at Facebook where we link to reviews, post news, and post a picture and a thought on a different DVD/Blu-ray/OST each day!
YOUTUBE CLIP
Wednesday 8th March 2017
To celebrate International Woman's Day, we have uploaded a new clip from the upcoming feature Another Mother's Son. You can check the clip out on our YouTube Channel.
WIN - THE LIGHT BETWEEN OCEANS DVD (UK ONLY)
Monday 6th March 2017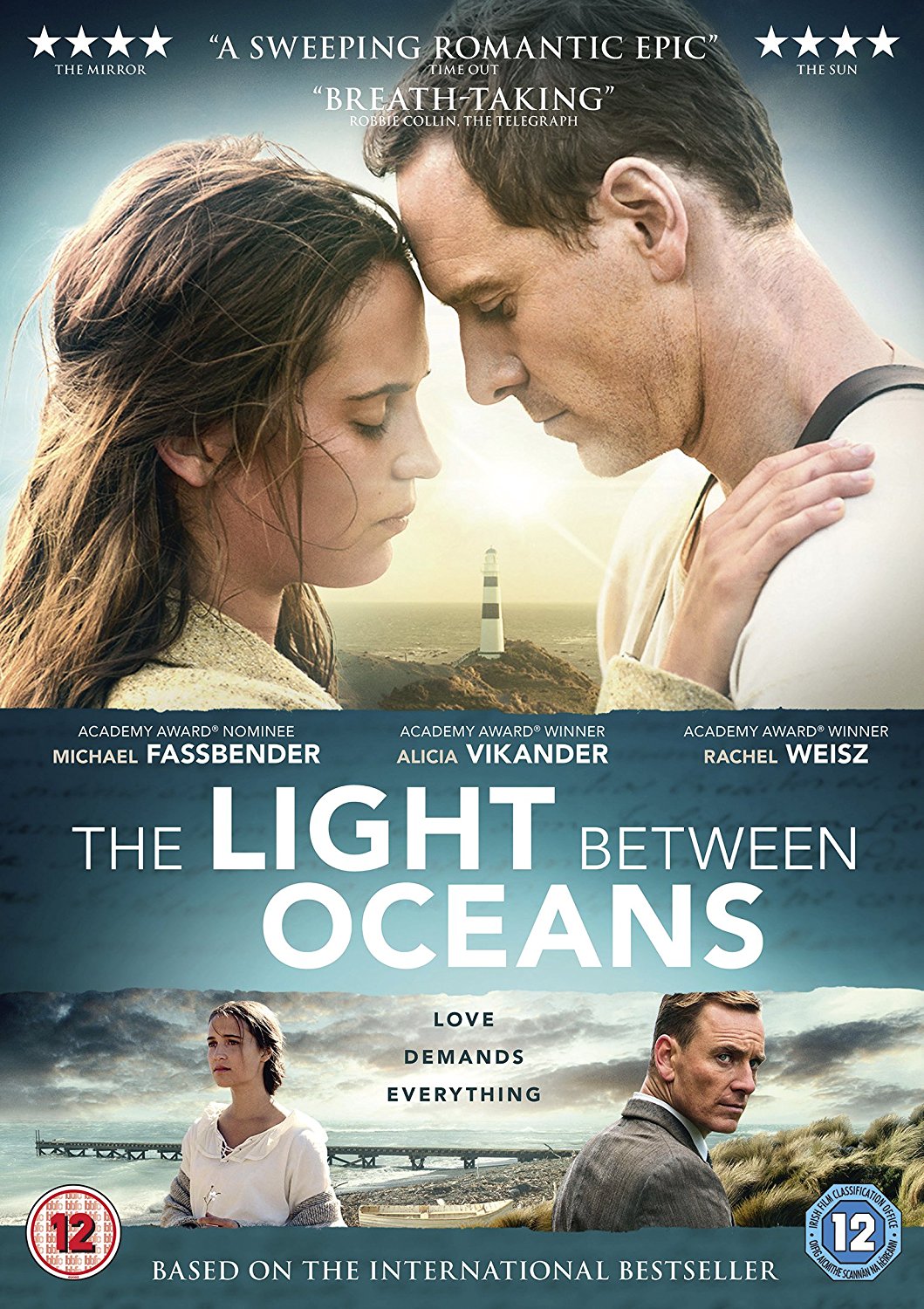 Entertainment One (eOne) is pleased to announce that the stunningly romantic The Light Between Oceans releases on DVD and Blu-ray from 13 March 2017 – available to pre-order now from Amazon. To celebrate its release, we have 1x DVD to giveaway!
Based on the bestselling novel by M.L. Stedman and from acclaimed director Derek Cianfrance (The Place Beyond The Pines), The Light Between Oceans is a beautiful and heart-breaking reminder of the infinite power of love and the lengths that we'll go to in order to protect it.
When lighthouse keeper Tom Sherbourne (Michael Fassbender – 12 Years A Slave) and his adored wife Isabel (Alicia Vikander – The Danish Girl) discover a baby adrift in a boat off the remote coast of Western Australia they assume the worse. Determined to give her a happy life full of love they choose to raise the child as their own but it's not until years later that the shattering consequences of their decision will change their lives forever.
To be in with the chance of winning, just answer this question:
What film did Alicia Vikander win the Academy Award of Best actress in?
a) The Danish Girl
b) Ex-Machina
c) A Royal Affair

To be in with a chance of winning, just send your answer, name, address and e-mail address to admin@dvdcompare.net with the subject heading LIGHT and your full name and postal address (no PO Boxes) BY 12 MARCH 2017.
TERMS AND CONDITIONS: The competition is only open to UK readers of DVDCompare (DVDCompare.net staff and family are not eligible to enter). Only one entry will be accepted per household. If you enter multiple times, none of your entries will count and will be deleted. Your prize will be shipped direct. The competition will close on the date stated above. Any entries received after that date will not count. The winners will be drawn at random and notified by email after the closing date.
GOOD LUCK!
LATEST PRE-ORDERS
Monday 6th March 2017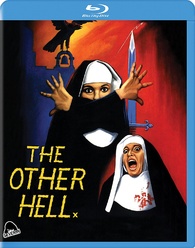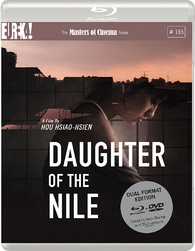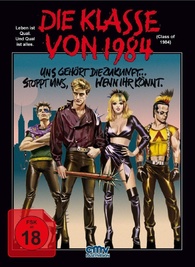 USA
- The Other Hell (Severin)
- Cops vs Thugs (Arrow)
- Frankenstein Created Bikers (limited to 1000) (Big World)

UK
- FX / FX2 (101 Films)
- Daughter of the Nile (Masters of Cinema)
- Cherry Falls (101 Films)

Germany
- The Class of 1984 (mediabook) (Alive)
France
- Innerspace (steelbook) (Warner)
NEW TRAILER
Monday 27th February 2017
We have added the trailer to BLOOD MONEY (2017) to our YouTube channel. Check it out HERE.
AND ANOTHER MILESTONE!
Monday 27th February 2017
You wait a few months to hit a milestone, and two come along at once. Last night we surpassed 40,000 comparisons! Thanks to all readers, contributors and team members for the continued success of Rewind!
NEW MILESTONE
Friday 24th February 2017
Today we have reached a new milestone for the site, exactly one year from when we reached 100,000 releases! Well, in what has been a huge 365 days for the site, we have now reached 115,000 releases compared. Thanks to all contributors and team members!
NOW AVAILABLE FOR PRE-ORDER!
Wednesday 22nd February 2017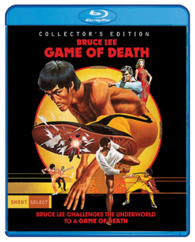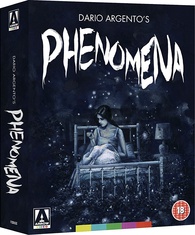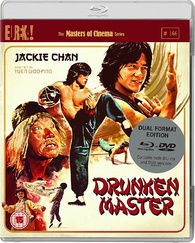 USA
- Game of Death (Shout)
- The Wanderers (Kino Lorber)
- Cathy's Curse (Severin)

UK
- Phenomena (Arrow)
- Drunken Master (Masters of Cinema)
- Brain Damage (Arrow)

Germany
- The Last Man on Earth (mediabook) (Media Target)
France
- Dune (Movinside)
NEW TRAILER
Thursday 16th February 2017
We have added a new trailer to our YouTube channel for Aftermath, starring Arnold Schwarzenegger and Maggie Grace! You can check out the trailer HERE.
NEW PRE-ORDERS
Thursday 9th February 2017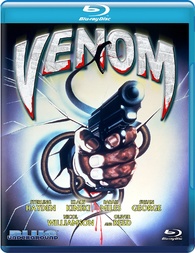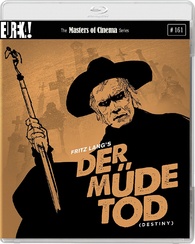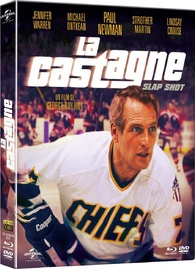 USA
- Venom (Blue Underground)
- Kiju Yoshida: Love and Anarchism (Arrow)
- Drive In Massacre (Severin)

UK
- The Front (Powerhouse)
- Der mude Tod (Masters of Cinema)
- Resident Evil: The Final Chapter 4K (Sony)

Germany
- Howl's Moving Castle (steelbook) (Universum)
France
- Slap Shot (Elephant Films)
NEW TRAILER
Wednesday 8th February 2017
We have added the trailer for PERSONAL SHOPPER to our YouTube channel! You can view the trailer HERE. Remember to subscribe to our channel!
LATEST PRE-ORDERS
Thursday 2nd February 2017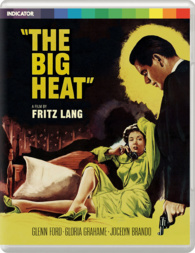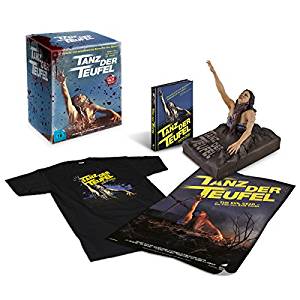 USA
- Love in the Afternoon (Warner)
- Catfight (Dark Sky Films)
- The Assassin (Arrow)

UK
- The Big Heat (Powerhouse)
- Electra Glide in Blue (Odyssey)
- Fat City (Powerhouse)

Germany
- The Evil Dead (Ultimate Edition) (Sony)
France
- Law of Desire (TF1)
INTERVIEW WITH POWERHOUSE FILMS
Friday 27th January 2017
Our interview with Powerhouse Films is now live! You can read about some newly confirmed titles and much more HERE.
NOW AVAILABLE FOR PRE-ORDER!
Thursday 26th January 2017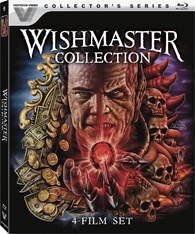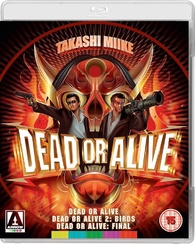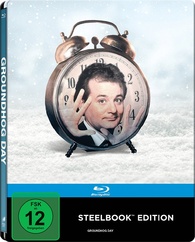 USA
- Wishmaster Collection (Lions Gate)
- 3 Classic Films by Claude Chabrol (Cohen Media Group)
- Rumble Fish (Criterion)

UK
- Dead or Alive Trilogy (Arrow)
- Alien Nation (101 Films)
- Jack the Ripper (Network)

Germany
- Groundhog Day (steelbook) (Sony)
France
- Captain Lightfoot (Elephant Films)
NEW TRAILER
Thursday 19th January 2017
We have added the trailer for City of Tiny Lights to our YouTube channel. You can view the trailer HERE. Don't forget to subscribe!
NEW PRE-ORDERS
Sunday 15th January 2017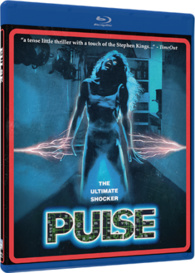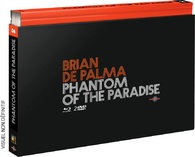 USA
- Phantasm 1-5 (Well Go USA)
- Pulse (Mill Creek)
- They're Playing with Fire (Kino Lorber)

UK
- House: Complete Collection (Arrow)
- Phantasm 1-5 (sphere packaging) (Arrow)
- The Return of Swamp Thing (Screenbound)

Germany
- Rob Zombie's 31 (steelbook) (Tiberius)
France
- Phantom of the Paradise (Carlotta)
SEND US YOUR QUESTIONS FOR POWERHOUSE FILMS!
Tuesday 10th January 2017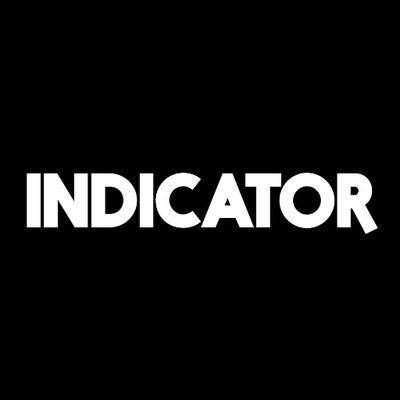 We will be holding an interview with independent British distributor Powerhouse Films for our readers.
If you have any questions in particular you would like us to ask about past, present and future releases, then e-mail us at admin@dvdcompare.net using the subject heading POWERHOUSE.
Questions must be submitted by the 15th January to be considered!
If you need to recap on what they have released so far, simply search for Powerhouse Films by distributor using our search bar, where you will also find links to our reviews of their releases!
You can read previous user interviews we have conducted with Fabulous Films, 88 Films, Arrow, Second Run and more by selecting the Features tab at the top of the page.
REWIND AWARDS 2016 WINNERS!
Tuesday 3rd January 2017
It's time to announce the winners of our 2016 Awards! Thanks to all those that voted (twice as many as 2015) and congratulations to all those who won, and those who have received an honourable mention. 2016 has been a great year for home entertainment. May 2017 also flourish!
Best Independent British Distributor - Winning for the second year on the trot is Arrow Films who have had a huge year, especially with all the fine box sets they have released in both their Video and Academy ranges. Honourable mentions go to 88 Films and Eureka.
Best Independent American Distributor - A close contest between three companies, but like the UK category, for the second year running, Shout Factory is victorious. Just behind them were Vinegar Syndrome and Criterion.
Best Rest of World Distributor - Finally, we come to a new king on the throne, with French company Carlotta just edging Australian outfit Umbrella Entertainment to the crown. Both of these companies have had huge years, with Umbrella in particular really stepping up their game on previous years.
Best Newcomer - To be brutally honest, this one wasn't even a competition with over 95% of the votes going to the latest company to come from the UK, Powerhouse Films. You only need to see our reviews of their titles to see why they are deserving of this annihilation of all in their path.
Best Major Studio - This was pretty evenly contested, but by a single vote, MGM wins this award despite no longer releasing their titles themselves. One of our voters said it the best; MGM should win for having the brains to license their titles to companies that will show them the love they deserve.
Best American Release - Another closely fought contest, though in this instance the two releases in the fight both came from Criterion. The eventual winner was One Eyed Jacks, just beating out Lone Wolf and Cub.
Best UK Release - This years winner was one of the most critically acclaimed releases ever, Dissent and Disruption: Alan Clarke at the BBC, from the ever reliable BFI. The only other release within touching distance was Donnie Darko from Arrow Films.
Best Rest of World Release - This is always a tough category, with so many champion releases available around the world, but the clear winner for 2016 was Night of the Living Dead from Umbrella Entertainment.
Best/Worst Retailer - For the second year running, Amazon takes the best retailer award, although in a strange coincidence, were only three votes from also winning the worst. However, Zavvi takes that honour.