REWIND NEWS FOR 2017
YOUTUBE CLIP
Wednesday 8th March 2017
To celebrate International Woman's Day, we have uploaded a new clip from the upcoming feature Another Mother's Son. You can check the clip out on our YouTube Channel.
WIN - THE LIGHT BETWEEN OCEANS DVD (UK ONLY)
Monday 6th March 2017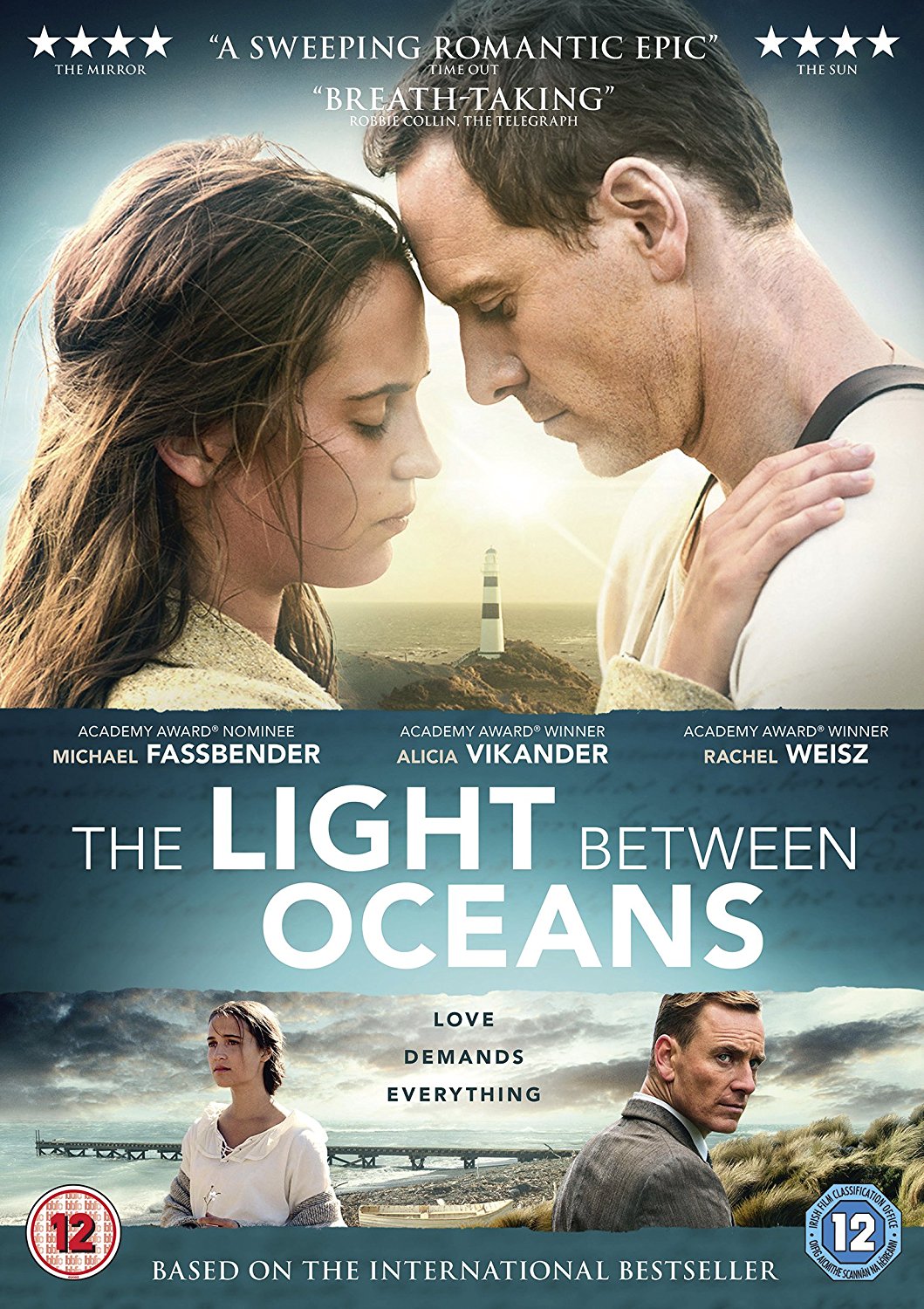 Entertainment One (eOne) is pleased to announce that the stunningly romantic The Light Between Oceans releases on DVD and Blu-ray from 13 March 2017 – available to pre-order now from Amazon. To celebrate its release, we have 1x DVD to giveaway!
Based on the bestselling novel by M.L. Stedman and from acclaimed director Derek Cianfrance (The Place Beyond The Pines), The Light Between Oceans is a beautiful and heart-breaking reminder of the infinite power of love and the lengths that we'll go to in order to protect it.
When lighthouse keeper Tom Sherbourne (Michael Fassbender – 12 Years A Slave) and his adored wife Isabel (Alicia Vikander – The Danish Girl) discover a baby adrift in a boat off the remote coast of Western Australia they assume the worse. Determined to give her a happy life full of love they choose to raise the child as their own but it's not until years later that the shattering consequences of their decision will change their lives forever.
To be in with the chance of winning, just answer this question:
What film did Alicia Vikander win the Academy Award of Best actress in?
a) The Danish Girl
b) Ex-Machina
c) A Royal Affair

To be in with a chance of winning, just send your answer, name, address and e-mail address to admin@dvdcompare.net with the subject heading LIGHT and your full name and postal address (no PO Boxes) BY 12 MARCH 2017.
TERMS AND CONDITIONS: The competition is only open to UK readers of DVDCompare (DVDCompare.net staff and family are not eligible to enter). Only one entry will be accepted per household. If you enter multiple times, none of your entries will count and will be deleted. Your prize will be shipped direct. The competition will close on the date stated above. Any entries received after that date will not count. The winners will be drawn at random and notified by email after the closing date.
GOOD LUCK!
LATEST PRE-ORDERS
Monday 6th March 2017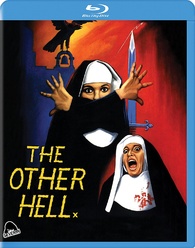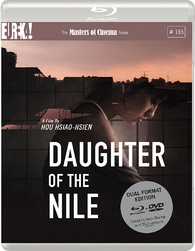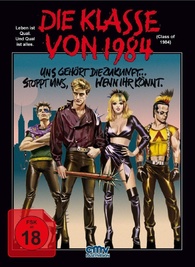 USA
- The Other Hell (Severin)
- Cops vs Thugs (Arrow)
- Frankenstein Created Bikers (limited to 1000) (Big World)

UK
- FX / FX2 (101 Films)
- Daughter of the Nile (Masters of Cinema)
- Cherry Falls (101 Films)

Germany
- The Class of 1984 (mediabook) (Alive)
France
- Innerspace (steelbook) (Warner)
JOIN US ON SOCIAL MEDIA
Tuesday 28th February 2017
We are present on various social media platforms. You can follow us over on Twitter where we link to reviews and chat/rant about film in general, or you can head on over and like us at Facebook where we link to reviews, post news, and post a picture and a thought on a different DVD/Blu-ray/OST each day!
NEW TRAILER
Monday 27th February 2017
We have added the trailer to BLOOD MONEY (2017) to our YouTube channel. Check it out HERE.
AND ANOTHER MILESTONE!
Monday 27th February 2017
You wait a few months to hit a milestone, and two come along at once. Last night we surpassed 40,000 comparisons! Thanks to all readers, contributors and team members for the continued success of Rewind!
NEW MILESTONE
Friday 24th February 2017
Today we have reached a new milestone for the site, exactly one year from when we reached 100,000 releases! Well, in what has been a huge 365 days for the site, we have now reached 115,000 releases compared. Thanks to all contributors and team members!
NOW AVAILABLE FOR PRE-ORDER!
Wednesday 22nd February 2017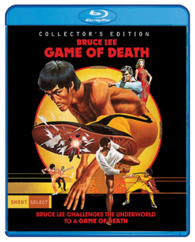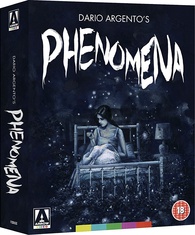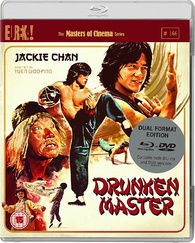 USA
- Game of Death (Shout)
- The Wanderers (Kino Lorber)
- Cathy's Curse (Severin)

UK
- Phenomena (Arrow)
- Drunken Master (Masters of Cinema)
- Brain Damage (Arrow)

Germany
- The Last Man on Earth (mediabook) (Media Target)
France
- Dune (Movinside)
NEW TRAILER
Thursday 16th February 2017
We have added a new trailer to our YouTube channel for Aftermath, starring Arnold Schwarzenegger and Maggie Grace! You can check out the trailer HERE.
NEW PRE-ORDERS
Thursday 9th February 2017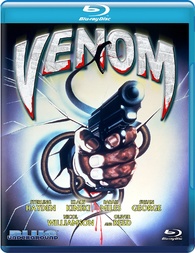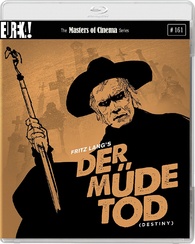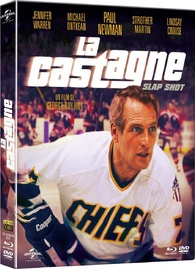 USA
- Venom (Blue Underground)
- Kiju Yoshida: Love and Anarchism (Arrow)
- Drive In Massacre (Severin)

UK
- The Front (Powerhouse)
- Der mude Tod (Masters of Cinema)
- Resident Evil: The Final Chapter 4K (Sony)

Germany
- Howl's Moving Castle (steelbook) (Universum)
France
- Slap Shot (Elephant Films)
NEW TRAILER
Wednesday 8th February 2017
We have added the trailer for PERSONAL SHOPPER to our YouTube channel! You can view the trailer HERE. Remember to subscribe to our channel!
LATEST PRE-ORDERS
Thursday 2nd February 2017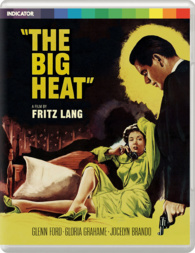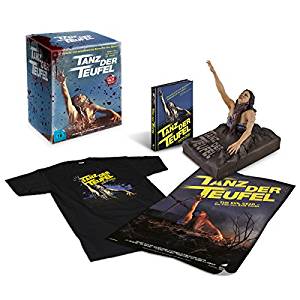 USA
- Love in the Afternoon (Warner)
- Catfight (Dark Sky Films)
- The Assassin (Arrow)

UK
- The Big Heat (Powerhouse)
- Electra Glide in Blue (Odyssey)
- Fat City (Powerhouse)

Germany
- The Evil Dead (Ultimate Edition) (Sony)
France
- Law of Desire (TF1)
INTERVIEW WITH POWERHOUSE FILMS
Friday 27th January 2017
Our interview with Powerhouse Films is now live! You can read about some newly confirmed titles and much more HERE.
NOW AVAILABLE FOR PRE-ORDER!
Thursday 26th January 2017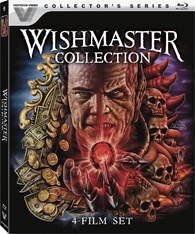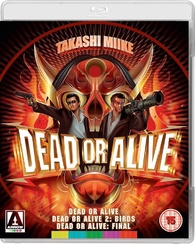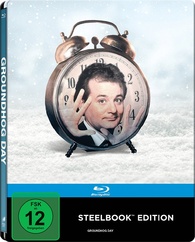 USA
- Wishmaster Collection (Lions Gate)
- 3 Classic Films by Claude Chabrol (Cohen Media Group)
- Rumble Fish (Criterion)

UK
- Dead or Alive Trilogy (Arrow)
- Alien Nation (101 Films)
- Jack the Ripper (Network)

Germany
- Groundhog Day (steelbook) (Sony)
France
- Captain Lightfoot (Elephant Films)
NEW TRAILER
Thursday 19th January 2017
We have added the trailer for City of Tiny Lights to our YouTube channel. You can view the trailer HERE. Don't forget to subscribe!
NEW PRE-ORDERS
Sunday 15th January 2017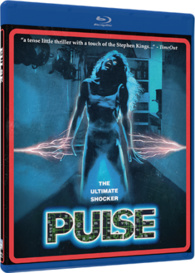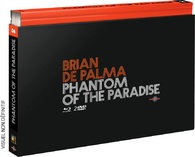 USA
- Phantasm 1-5 (Well Go USA)
- Pulse (Mill Creek)
- They're Playing with Fire (Kino Lorber)

UK
- House: Complete Collection (Arrow)
- Phantasm 1-5 (sphere packaging) (Arrow)
- The Return of Swamp Thing (Screenbound)

Germany
- Rob Zombie's 31 (steelbook) (Tiberius)
France
- Phantom of the Paradise (Carlotta)
SEND US YOUR QUESTIONS FOR POWERHOUSE FILMS!
Tuesday 10th January 2017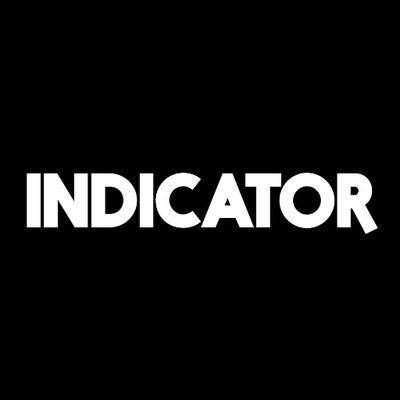 We will be holding an interview with independent British distributor Powerhouse Films for our readers.
If you have any questions in particular you would like us to ask about past, present and future releases, then e-mail us at admin@dvdcompare.net using the subject heading POWERHOUSE.
Questions must be submitted by the 15th January to be considered!
If you need to recap on what they have released so far, simply search for Powerhouse Films by distributor using our search bar, where you will also find links to our reviews of their releases!
You can read previous user interviews we have conducted with Fabulous Films, 88 Films, Arrow, Second Run and more by selecting the Features tab at the top of the page.
REWIND AWARDS 2016 WINNERS!
Tuesday 3rd January 2017
It's time to announce the winners of our 2016 Awards! Thanks to all those that voted (twice as many as 2015) and congratulations to all those who won, and those who have received an honourable mention. 2016 has been a great year for home entertainment. May 2017 also flourish!
Best Independent British Distributor - Winning for the second year on the trot is Arrow Films who have had a huge year, especially with all the fine box sets they have released in both their Video and Academy ranges. Honourable mentions go to 88 Films and Eureka.
Best Independent American Distributor - A close contest between three companies, but like the UK category, for the second year running, Shout Factory is victorious. Just behind them were Vinegar Syndrome and Criterion.
Best Rest of World Distributor - Finally, we come to a new king on the throne, with French company Carlotta just edging Australian outfit Umbrella Entertainment to the crown. Both of these companies have had huge years, with Umbrella in particular really stepping up their game on previous years.
Best Newcomer - To be brutally honest, this one wasn't even a competition with over 95% of the votes going to the latest company to come from the UK, Powerhouse Films. You only need to see our reviews of their titles to see why they are deserving of this annihilation of all in their path.
Best Major Studio - This was pretty evenly contested, but by a single vote, MGM wins this award despite no longer releasing their titles themselves. One of our voters said it the best; MGM should win for having the brains to license their titles to companies that will show them the love they deserve.
Best American Release - Another closely fought contest, though in this instance the two releases in the fight both came from Criterion. The eventual winner was One Eyed Jacks, just beating out Lone Wolf and Cub.
Best UK Release - This years winner was one of the most critically acclaimed releases ever, Dissent and Disruption: Alan Clarke at the BBC, from the ever reliable BFI. The only other release within touching distance was Donnie Darko from Arrow Films.
Best Rest of World Release - This is always a tough category, with so many champion releases available around the world, but the clear winner for 2016 was Night of the Living Dead from Umbrella Entertainment.
Best/Worst Retailer - For the second year running, Amazon takes the best retailer award, although in a strange coincidence, were only three votes from also winning the worst. However, Zavvi takes that honour.