REWIND NEWS FOR 2018
TOKYO INTERNATIONAL FILM FESTIVAL 2018 REVIEW
Sunday 30th December 2018
Check out the latest REWIND FEATURE, our coverage of the Tokyo International Film Festival 2018 by James-Masaki Ryan.
UPDATE JAMES BOND - 24 FILM BLU-RAY SET FOR $67.97
Saturday 15th December 2018
The 24 disc The James Bond Collection Blu-ray box is at a very reasonable price, and much lower than the The Ultimate James Bond Collection Blu-ray which includes a 25th disc of bonus features. Both sets include all official 007 Bond films from "Dr. No" to "Spectre". Click on the links above to order!
CRITERION'S FEBRUARY 2019 RELEASES
Friday 16th November 2018
The Criterion Collection adds new titles on Blu-ray/DVD to their label in February 2019, five new to Blu-ray and four new to DVD:
- "Shame" (1968) (Blu-ray)
- "Shame" (1968) (DVD)
- "La vérité" (1960) (Blu-ray)
- "La vérité" (1960) (DVD)
- "Berlin Alexanderplatz" (1980) (Blu-ray)
- "Death in Venice" (1971) (Blu-ray)
- "Death in Venice" (1971) (DVD)
- "To Sleep with Anger" (1990) (Blu-ray)
- "To Sleep with Anger" (1990) (DVD)
Preorder from the Amazon US links above!
INDICATOR/POWERHOUSE JANUARY 2019 RELEASES
Thursday 15th November 2018
UK based Powerhouse Films have announced their slate of January releases on Blu-ray, all available on January 21, 2019.
- "Breakout" (1975)
- "R.P.M." (1970)
- "The Last Movie" (1970)
- "Gardens of Stone"(1987)
Preorder from the Amazon UK links above!
THE AKI KAURISMÄKI COLLECTION BLU-RAY BARGAIN
Sunday 11th November 2018
The Aki Kaurismäki Collection from Curzon Artificial Eye, the 17 film 10 disc set is currently £34.99 at Amazon UK, just over £2 per film, plus a 100 page booklet and extras. A full set breakdown can be found here.
JOHN CARPENTER IN 4K - UHD RELEASES FROM STUDIO CANAL
Sunday 28th October 2018
Four of director John Carpenter's films receive their 4K debuts from Studio Canal, with special edition UHD releases of "The Fog", "Escape from New York", "Prince of Darkness", and "They Live". The special editions will include both UHD and standard Blu-rays with special packaging and collectibles. There will also be standard two disc Blu-ray editions available. All releases will be available tomorrow, 29 October 2018 in the UK except for "Escape from New York" which will be available on 26 November 2018. Order from the links below:
- "The Fog" UHD+2xBlu-ray+CD
- "The Fog" 2xBlu-ray
- "Escape from New York" UHD+2xBlu-ray+CD
- "Escape from New York" 2xBlu-ray
- "Prince of Darkness" UHD+2xBlu-ray Zavvi exclusive Steelbook
- "Prince of Darkness" 2xBlu-ray
- "They Live" UHD+2xBlu-ray+CD
- "They Live" 2xBlu-ray
"COLUMBO - SEASON 1" ON BLU-RAY FROM FABULOUS FILMS
Wednesday 10th October 2018
"Just one more thing..."
Detective Columbo comes to high def this month in the UK from Fabulous Films, with "Columbo: Season 1" in a three disc set, available on October 22, 2018!
ARROW VIDEO'S DECEMBER 2018 SLATE
Sunday 30th September 2018
Arrow Video has announced their December 2018 releases.
- "Elvira Mistress of the Dark" (UK)
- "Waterworld" 2 disc limited edition (UK, US, Canada)
- "Bloody Birthday" (US, Canada)
"DISTANT VOICES, STILL LIVES" COMING TO BLU-RAY FROM THE BFI
Wednesday 26th September 2018
"Distant Voices, Still Lives", Terence Davies' masterful drama receives a Blu-ray release from the British Film Institute on October 22, 2018, restored in 4K for its 30th anniversary.
Check out BFI's new trailer and pre-order at Amazon UK from the link above!
"HORRORS OF MALFORMED MEN" (1969) AVAILABLE ON BLU-RAY FOR THE FIRST TIME!
Monday 17th September 2018
"Horrors of Malformed Men", director Teruo Ishii's controversial work that was unavailable for a long period its home country comes to Blu-ray for the first time courtesy of Arrow Video. Out today in the UK and out tomorrow in the US!
- Order at Amazon US
- Order at Amazon UK
"LAST YEAR IN MARIENBAD" RESTORED EDITION BLU-RAY FROM STUDIO CANAL AVAILABLE TODAY!
Monday 17th September 2018
"Last Year in Marienbad", the 1961 surreal masterpiece from director Alain Resnais receives a newly restored Blu-ray release from Studio Canal in their Vintage World Cinema line. Out from today, order at Amazon UK from the link above!
"LA PLANÈTE SAUVAGE" REMASTERED MEDIABOOK EDITION FROM CAMERA OBSCURA OUT NOW!
Monday 17th September 2018
"La planète sauvage" AKA "Fantastic Planet", animator Rene Laloux's 1973 sci-fi classic gets a remastered transfer from Camera Obscura in a limited edition Blu-ray+DVD Mediabook release, out now! Order now from Amazon Germany in the link above!
INDICATOR/POWERHOUSE ANNOUNCE NOVEMBER TITLES
Saturday 8th September 2018
Powerhouse Films has announced four new titles to their growing catalog. All are exclusively on Blu-ray and scheduled for release on November 19 2018, all with extensive extras and limited to 3000 copies each. Pre-order at Amazon:
- "Age of Consent" (1969)
- "Charlie Bubbles" (1968)
- "The Wrong Box" (1966)
- "Georgy Girl" (1966)
"THE NIGHTMARE BEFORE CHRISTMAS" AND "HOCUS POCUS" 25TH ANNIVERSARY BLU-RAYS
Sunday 2nd September 2018
Two Halloween themed films from Disney are celebrating their 25th anniversaries with newly reissued Blu-ray editions. Both are available on September 4th 2018. Pre-order at Amazon.com:
- "The Nightmare Before Christmas" 25th Anniversary Sing Along Edition
- "Hocus Pocus" 25th Anniversary Edition
ARROW VIDEO'S NOVEMBER RELEASES
Saturday 1st September 2018
Arrow Video has announced their slate of November 2018 releases.
- "Texas Adios" (UK)
- "Djanjo"/"Texas Adios" Double Feature (US, Canada)
- "De Palma & De Niro: The Early Films" 3 film boxset (UK, US, Canada)
- "Orgies of Edo" (UK, US, Canada)
- "Crimson Peak" (UK, US, Canada)
EUREKA! ENTERTAINMENT NOVEMBER 2018 RELEASES
Thursday 30th August 2018
Eureka! Entertainment has announced three new titles for release in November, all coming to Blu-ray for the first time in the United Kingdom.
- "The Last Waltz" (1978) (The Masters of Cinema Series #200, Blu-ray)
- "Once Upon a Time in China Trilogy" (1991-1993) (4 disc Blu-ray set)
- "Hitler's Hollywood" (2017) (dual format Blu-ray+DVD)
- "Lucky" (2017)
"TUCKER: THE MAN AND HIS DREAM" MAKES ITS BLU-RAY DEBUT
Wednesday 29th August 2018
"Tucker: The Man and His Dream", the 1988 biographical drama directed by Francis Ford Coppola and starring Jeff Bridges is out now on Blu-ray from Lionsgate Entertainment, and unlike the DVD edition it faithfully retains the original 2.35:1 aspect ratio. Order now at Amazon.com.
A SNEAK PEAK AT THE BFI'S "THE MAN FROM MO'WAX" LIMITED EDITION BLU-RAY+DVD
Thursday 23rd August 2018
"The Man from Mo'Wax", a documentary of musician/artist/record label founder James Lavelle will be released by the BFI on Blu-ray and DVD, on 10 September 2018. Here is a sneak peak at the 3 disc Blu-ray+DVD set, limited to 3000 copies. Order now at Amazon.co.uk.
STEELBOOK BARGAIN!
Tuesday 15th May 2018
You can currently get The Fog steelbook from Scream Factory for less than $15 HERE.
LATEST PRE-ORDERS
Wednesday 9th May 2018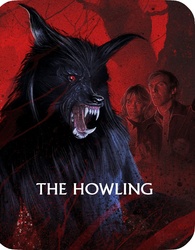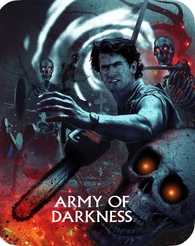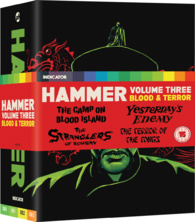 USA
- The Howling (steelbook) (Shout! Factory)
- Army of Darkness (steelbook) (Shout! Factory)
- Gore Whore (SRS Cinema)

UK
- Hammer: Volume 3 (Powerhouse)
- Fire Sale (Signal One)
- Doom Asylum (Arrow Films)

Germany
- Hellraiser Trilogy (digipak) (Turbine Medien)
France
- Child's Play (digibook) (ESC Editions)
NEW MILESTONE
Monday 23rd April 2018
Today we have reached a new milestone! We have now compared over 130000 different releases! Thanks to all contributors and team members whose hard work continues to make Rewind a huge success.
GUN CRAZY (1950) - WARNER ARCHIVE COLLECTION
Friday 20th April 2018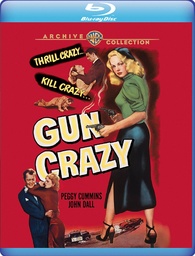 For fans of the Warner Archive Collection, one of their next releases will be Gun Crazy which is coming to Blu-ray on an all new 2018 HD master on the 29th May.
When gun fancier Bart Tare sees Annie Laurie Starr's sideshow sharpshooting act, he's a dead-bang goner. He and she go together, as Bart ultimately says, "like guns and ammunition." The two become bank robbers on the run, eluding roadblocks and roaring into movie history as one of the benchmark film-noir works. Joseph H. Lewis directs this ferocious thriller, selected for the National Film Registry and often cited as a forerunner to Bonnie and Clyde. Peggy Cummins and John Dall star, meeting in a sexually charged carny shooting contest and soon driven by impulses of violence and arousal they don't fully understand. They're young, foolish, doomed – and point blank in Gun Crazy's unforgiving sights.
Extras include:
- Audio commentary with film-noir Specialist Glenn Erickson
- "Film-Noir: Bringing Darkness to Light" documentary (2006)
You can pre-order this title HERE.
SCORPION TO RELEASE GREASER'S PALACE
Friday 20th April 2018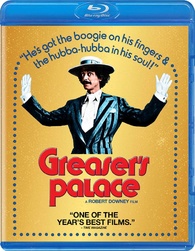 June 1st will see Scorpion Releasing release Greaser's Palace on to Blu-ray in the USA.
One of the most original, bizarre, hilarious, unforgettable films that you'll ever see, Greaser's Palace takes the story of Christ's suffering and places it in the Old West. A zoot-suited drifter performs miracles and attracts a large following, but all he really wants is to sing and dance. After finally getting to play The Palace, a saloon run by the ruthless Seaweedhead Greaser, he soon learns that he's got more miracles do.
The release will include:
- Interview with director Robert Downey
- Liner notes by Jonathan Demme

You can pre-order this title HERE.
KING OF HEARTS JOINING EUREKA'S MASTERS OF CINEMA RANGE
Thursday 19th April 2018
Eureka will release the 1966 feature King of Hearts in a dual format release as part of their revered Masters of Cinema range.
King of Hearts is a bright, lilting, whimsical, lyrical comedy that cleverly satirises the absurdity of war. Bumbling Scottish Private Plumpick (Alan Bates) is sent to a village in the beautiful French countryside during World War I on a suicide mission to detonate explosives set by the retreating German army. The village, soon to be blown sky-high, has been abandoned by its inhabitants and replaced with escapees from the local insane asylum. Now, with the mentally challenged running the town, Plumpick is crowned King!
This title will be released July 16th and can be pre-ordered HERE.
5 BLU-RAYS FOR £30
Tuesday 17th April 2018
Amazon have brought back their popular 5 for £30 deal, which currently includes over 2000 titles! Click HERE to go straight to the deal!
THE BLADE OF THE RIPPER (GERMAN BLU-RAY)
Saturday 17th March 2018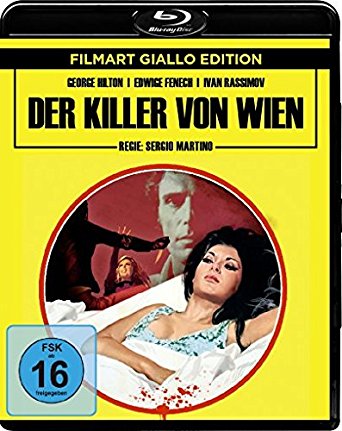 Media Target will release giallo The Blade of the Ripper on to Blu-ray on the 18th April.
Julie Wardh's (Edwige Fenech) marriage is nearing the end. Together with her husband Neil (Alberto de Mendoza), an older stockbroker, she makes her way to Vienna, where important business appointments are pending. Arriving in her hometown, Julie meets her old friend Carol and meets heartthrob George (George Hilton) at a party. Julie can not stop her affection for George and sees in him far more than a trifling flirtation. George seems to be a new bright spot in Julie's life, away from the boring business and married life of her husband. While Julie and George enjoy their affair to the fullest, Julie's ex-lover Jean (Ivan Rassimov) unexpectedly turns up. Despite the dark past of both, Jean could never quite break away from Julie and courts them wherever possible. The niceness of Jean increases and the more gruesome thoughts of a sadomasochistic relationship return to Julie. At the same time, more and more pretty women in Vienna are killed by a masked serial killer with a razor. Who is the mysterious killer? Is it Jean? Julie's husband, who is freaking out because of his wife's infidelity? Or George, who wants to have Julie unrivaled for himself?
Pre-order HERE.
WIN - NORTHERN EXPOSURE: COMPLETE SERIES BLU-RAY
Sunday 11th March 2018
Fabulous Films have given us a copy of Northern Exposure: The Complete Series on Blu-ray to give away. To enter, simply retweet our pinned tweet HERE and make sure you're following us.
Competition closes 18th March 2018. UK only.
FIRESTARTER (UK BLU-RAY/DVD COMBO) - PLAN B ENTERTAINMENT
Saturday 3rd March 2018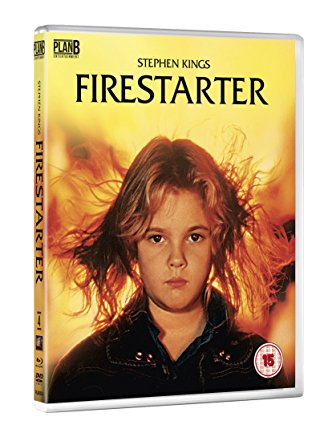 The 14th May 2018 will see Plan B Entertainment release Firestarter to Blu-ray/DVD Combo in what appears to be the most features packed release to date!
Firestarter, based on the unforgettable best-seller by esteemed horror author Stephen King, chronicles the extraordinary life of Charlene "Charlie" McGee. Eight-year-old Drew Barrymore stars as the child who has the amazing ability to start fires with just a glance. Can her psychic power and the love of her father save her from the threatening government agency, "The Shop," which wants to control her… or destroy her? Filled with blazing special effects and featuring an all-star cast including Martin Sheen, Heather Locklear, Art Carney, Louise Fletcher and George C. Scott, Firestarter is directed by Mark L. Lester (Class of 1999, Commando) and driven by a pulsating, thrilling score from Tangerine Dream (Legend, Sorcerer, Risky Business).
Extras will include:
- 2K Transfer
- Audio Commentary With Director Mark L. Lester
- Audio Commentary with Film Expert Michael Brook
- Playing With Fire: The Making Of FIRESTARTER
- Tangerine Dream: Movie Music Memories - An Interview With Johannes Schmoelling
- Live Performance Of "Charlie's Theme" By Johannes Schmoelling Of Tangerine Dream
- Radio Spot
- Optional English SDH subtitles
- 28 Page Booklet
- Poster
- Art Cards
- Posters & Images from Around the World
- Theatrical Trailers

You can pre-order this title HERE
30 ROCK: SEASON 1 (UK BLU-RAY - FABULOUS FILMS)
Thursday 1st March 2018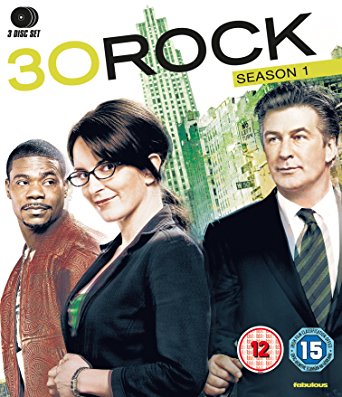 Fabulous Films will release 30 Rock: Season 1 on to Blu-ray in the UK on 9th April 2018.
Emmy® award winner Tina Fey writes, executive produces, and stars as Liz Lemon, the head writer of a live variety programme in New York city.
Liz's life is turned upside down when brash new network executive Jack Donaghy (Alec Baldwin in his Golden Globe® winning role) interferes with her show, bringing the wildly unpredictable Tracy Jordan (Tracy Morgan) into the cast. Now it's up to Liz to manage the mayhem and still try to have a life.
Join in the behind-the-scenes hilarity with all 21 episodes from the complete first season now in hi-definition on blu-ray.
Pre-order HERE.
TWO EPICS COMING TO UHD
Wednesday 28th February 2018
Paramount Home Entertainment will release two epics to UHD Stateside. Although no further details are currently known, both Gladiator and Braveheart will be released May 15th.
STAR TIME (VINEGAR SYNDROME) - USA BLU-RAY
Wednesday 28th February 2018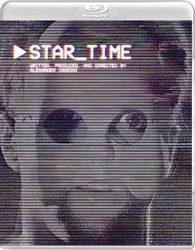 Vinegar Syndrome will release Star Time on Blu-ray on the 27th March 2018.
Henry Pinkle (Michael St. Gerard) lives for television. This world of make-believe consumes his every waking moment. But when his favorite show is canceled, Henry is driven over the edge and decides to commit suicide. Then he meets Sam Bones, a mysterious agent who promises Henry happiness and stardom – if he follows his instructions, engulfing Henry in an increasingly downward spiral of brutality and murder…
Hailed by The LA Times as "an impressively ambitious and potent first feature," Alexander Cassini's STAR TIME is an angst-ridden study of violent psychosis and media obsession, pronounced by surrealist visuals and gory violence. Co-starring John P. Ryan (IT'S ALIVE) and Maureen Teefy (FAME), Vinegar Syndrome presents this unique art-house horror film on Blu-ray, newly restored from its original 35mm camera negative and presented in its never-before-on-home-video original director's cut.
• Newly scanned and restored in 2k from 35mm original camera negative
• Commentary track with director Alexander Cassini
• "Shooting Star Time" – interview with Cinematographer Fernando Argüelles
• "The Great Performance" – a short film by Alexander Cassini
• Original theatrical trailer
Pre-order this title HERE.
2001: A SPACE ODYSSEY COMING TO UHD
Tuesday 27th February 2018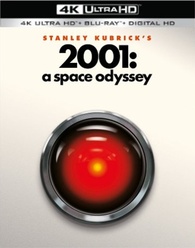 Warner Home Video will release the Stanley Kubrick classic 2001: A Space Odyssey on to UHD at an unconfirmed date.
Confirming that art and commerce can co-exist, 2001: A Space Odyssey was the biggest box-office hit of 1968, remains the greatest science fiction film yet made and is among the most revolutionary, challenging and debated work of the 20th century. It begins within a pre-historic age. A black monolith uplifts the intelligence of a group of apes on the African plains. The most famous edit in cinema introduces the 21st century, and after a second monolith is found on the moon a mission is launched to Jupiter. On the spacecraft are Bowman (Keir Dullea) and Poole (Gary Lockwood), along with the most famous computer in fiction, HAL. Their adventure will be, as per the original title, a "journey beyond the stars". Written by science fiction visionary Arthur C Clarke and Stanley Kubrick, 2001 elevated the SF film to entirely new levels, being rigorously constructed with a story on the most epic of scales.
Although no date is yet confirmed, you can still pre-order this title HERE.
THE DAM BUSTERS RECEIVES NEW RESTORATION
Tuesday 27th February 2018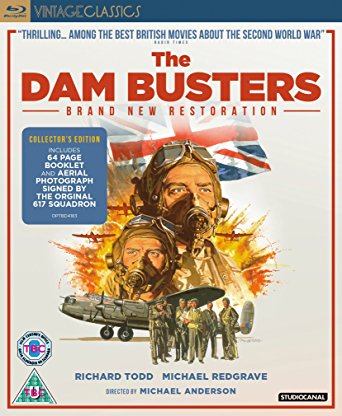 Studio Canal have announced a brand new 4K restoration of classic feature The Dam Busters for 4th June 2018.
A much-loved British classic, Michael Anderson's 1955 drama captures the tension and bravery of an audacious raid on the centre of Nazi Germany's industrial complex and the quintessentially English combination of inventiveness and dogged determination.
Split into two distinct sections, the film deals first with the fraught, but the ultimately successful development of a new bomb, by Dr. Barnes N. Wallis(Michael Redgrave). The second deals with the mission itself during the British raid on the Ruhr Dams, and its associated costs for the enemy and for the British airmen.
Adapted by R.C. Sherriff from Paul Brickhill's book "Enemy Coast Ahead" and featuring superlative special effects photography by Gilbert Taylor (to say nothing of Eric Coates' stirring theme tune), The Dam Busters was Britain's biggest box office success of 1955.
Includes a 64 page booklet with brand new essays, and photographs, plus a rare print of an aerial photograph of the Mohne dam post raid, signed by the original 617 squadron.
Pre-order HERE.
BUCK ROGERS LANDING ON UK BLU-RAY
Tuesday 27th February 2018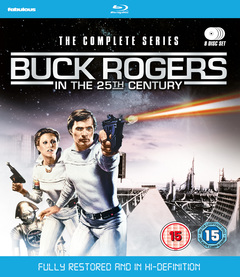 April the 2nd will see Fabulous Films release Buck Rogers in the 25th Century: The Complete Series on to Blu-ray for the UK market.
The year is 1987 and NASA launches the last of America's deep space probes. Aboard this small starship a lone astronaut, Captain William Buck Rogers. In a freak mishap Ranger 3 and its pilot are blown out of their trajectory into an orbit which freezes his life support system and returns Buck Rogers back to Earth 500 years later. Forced to readjust to a new world and its people who blame his generation for a nuclear holocaust which left the earth a radioactive wasteland. Buck is soon enlisted to help save the Earth from an alien threat, working with Colonel Wilma Deering and a robot-droid known as Twiki. They, roam space and planets to welcome back the lost and dispossessed.
You can pre-order this title HERE.
SEND ME NO FLOWERS
Sunday 25th February 2018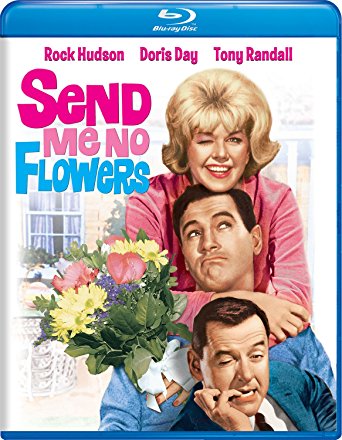 April 10th will see Universal Pictures release Doris Day and Rock Hudson classic Send Me No Flowers in North America on Blu-ray.
Screen legends Rock Hudson, Doris Day and Tony Randall team up for this irresistible comedy gem from director Norman Jewison (Moonstruck). When he overhears a doctor discussing the imminent death of a patient, hypochondriac George (Hudson) believes the doc is referring to him. Convinced he's living on borrowed time, George enlists the aid of his best friend Arnold (Randall) to find a new husband for his soon-to-be-widowed wife Judy (Day).
Already alarmed by her husband's increasingly strange behaviour, Judy is even more bewildered when an old flame shows up – and George bends over backwards to encourage his advances!
The third and final on-screen teaming of Rock Hudson and Doris Day, Send Me No Flowers positively sparkles with "top performers…in top form" (The Hollywood Reporter).
Although the release appears to be vanilla, it is a bargain at under $10 for pre-order HERE.
ALSO COMING FROM ARROW FILMS
Saturday 24th February 2018
As well as the Last House on the Left detailed below, Arrow will also release the following in May 2018:
- The Bloodthirsty Trilogy
- Dark Blue
- Death Smiles on a Murderer
- Rawhead Rex
LAST HOUSE ON THE LEFT - LIMITED EDITION COMING FROM ARROW
Friday 23rd February 2018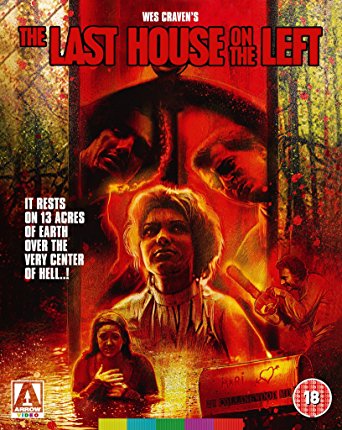 Arrow Films will release a Limited Edition of Last House on the Left in May 2018.
Unleashed on an unsuspecting public in 1972, The Last House on the Left shocked audiences with its graphic and unflinching portrayal of interpersonal violence, paving the way for a whole host of cheap imitators looking to capitalise on its success. It is Wes Craven s original alone, however, that remains one of the true watershed moments in horror (and indeed, film) history.
LIMITED 2 X BLU-RAY EDITION CONTENTS
- Three cuts of the film newly restored in 2K from original film elements
- Original Uncompressed Mono Audio
- Optional English subtitles for the deaf and hard of hearing
- Double-sided poster featuring original and newly commissioned artwork
- 6 x lobby card reproductions
- Limited edition perfect-bound book featuring new writing on the film by author Stephen Thrower
- Reversible sleeve featuring original and newly commissioned artwork by Paul Shipper

DISC ONE THE UNCUT VERSION
- High Definition Blu-ray (1080p) presentation of the Uncut Version
- Brand new audio commentary by podcasters Bill Ackerman and Amanda Reyes
- Archival audio commentary with writer/director Wes Craven and producer Sean S. Cunningham
- Archival audio commentary with stars David Hess, Marc Sheffler and Fred Lincoln
- Junior's Story a brand new interview with actor Marc Sheffler
Marc Sheffler in Conversation at the American Cinematheque
- Brand new interview with wardrobe and make-up artist Anne Paul
- Songs in the Key of Krug never-before-seen archive interview with David Hess
- Celluloid Crime of the Century archival documentary featuring interviews with Wes Craven, Sean S. Cunningham, actors David Hess, Fred Lincoln, Jeramie Rain, Marc Sheffler and Martin Kove
- Still Standing: The Legacy of The Last House on The Left archival interview with Wes Craven
- Scoring Last House on the Left archival interview with actor/composer David Hess
- It's Only a Movie: The Making of The Last House on the Left archival documentary
- Forbidden Footage the cast and crew of Last House on the film s most controversial sequences
- Deleted Scene
- Outtakes and Dailies
- Trailers, TV Spot & Radio Spots
- Image Gallery

DISC TWO THE KRUG & COMPANY & R-RATED CUTS
- High Definition Blu-ray (1080p) presentation of the Krug and Company and R-rated cuts of the film
- The Craven Touch brand new featurette bringing together interviews with a number of Wes Craven's collaborators, including Sean S. Cunningham, composer Charles Bernstein, producer Peter Locke, cinematographer Mark Irwin and actress Amanda Wyss
- Early Days and Night of Vengeance filmmaker Roy Frumkes remembers Wes Craven and Last House on the Left
- Tales That'll Tear Your Heart Out excerpts from an unfinished Wes Craven short

Could this be the release of 2018? Pre-order HERE
WELCOME HOME BROTHER CHARLES - VINEGAR SYNDROME
Thursday 22nd February 2018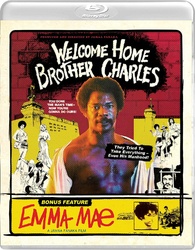 Before directing the legendary PENITENTIARY trilogy, Jamaa Fanaka helmed these two offbeat genre films, which helped catapult him to recognition as one of the most important black filmmakers working in 70s independent cinema.
In Fanaka's debut feature, WELCOME HOME BROTHER CHARLES, a young black man is sent to prison, after being brutalized by a corrupt racist cop. Upon release, he takes deadly revenge against the cops, lawyers, and thugs who got him busted, using a most unusual weapon… As much a parody of exploitation films as it is a proud piece of genre cinema, BROTHER CHARLES combines horror and blaxploitation tropes with stirring social subtext resulting in a drive-in movie unlike any other.
Fanaka's second feature, EMMA MAE, tells the story of a naive young woman who moves from the Deep South to Watts. Initially finding herself at odds with her surroundings, Emma eventually gains acceptance from a local drug addict and dealer. But when he's arrested and jailed, she plans a daring bank robbery to bail him out… Featuring a cast of mostly non-professionals and shot entirely on location in Watts, this uniquely subversive action film is an insider's view of black, working-class LA neighborhoods.
Vinegar Syndrome brings these two landmark films to Blu-ray, newly restored from their original camera negatives.
Extras include:
• Newly scanned and restored in 2k from 35mm original camera negatives
• "The History of the L.A. Rebellion & Jamaa Fanaka" – an appreciation by Jan-Christopher Horak, Director of the UCLA Film & Television Archive
• Post film Q&A with actress Jerri Hayes from a 2017 screening of EMMA MAE at BAMcinématek in Brooklyn, NY
• Trailers, reversible sleeve
Pre-order this title HERE.
TRULY, MADLY, DEEPLY
Thursday 22nd February 2018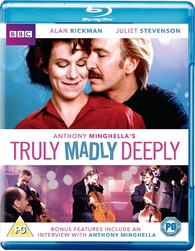 On March 5th, 2 entertain Video will release the Oscar winning movie Truly, Madly, Deeply.
Nina misses her dead lover so much that he returns to her from the Other Side. But when a new relationship starts to blossom, will she betray the ghost she is still Truly, Madly and Deeply in love with? This Oscar winning Anthony Minghella's debut film has become a classic love story of British cinema.
Extras will include:
- Interview with Anthony Minghella
- Introduction by Anthony Minghella
- Trailer

Pre-order this title HERE.
WARNER ARCHIVE ADDITIONS INCLUDE FRITZ LANG TITLES
Thursday 22nd February 2018
Warner Archive have announced several new titles to their MOD range.
Beyond a Reasonable Doubt - After director Fritz Lang vaulted to prominence with such masterpieces of German cinema as Metropolis and M, he brought his art to Hollywood films, including Fury, Ministry of Fear, The Woman in the Window and more trenchant tales of innocents caught in a web of seeming guilt. His last U.S. movie is this intriguing film noir about a novelist (Dana Andrews) out to expose the injustices of capital punishment. Pre-order.
The Black Scorpion - They're big. They're bad. They scuttle along in caverns miles beneath the Earth – until an earthquake opens paths to the surface. Now, these monsters of genus Arachnida are invading our world with deadly force! With top special effects co-designed by King Kong's Willis O'Brien, The Black Scorpion is horror with a sting more lethal than the king-sized ants that overran Los Angeles' sewers in the classic Them! Can humankind survive these invincible juggernauts? Pre-order.
While the City Sleeps - "Ask mother," says the message scrawled in lipstick at a murder scene, written by an unidentified serial killer who preys on women. It's a sensational story — if it bleeds, it leads — and a news conglomerate offers a big promotion to any high-level company exec who solves the case. So begins the wheeling, dealing and backstabbing of the competing media hotshots as they vie to unmask the so-called Lipstick Killer. Pre-order.
NORTHERN EXPOSURE: COMPLETE SERIES BLU-RAY
Tuesday 20th February 2018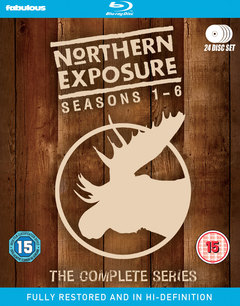 Fabulous Films will release Northern Exposure: The Complete Series on Blu-ray on the 19th March 2018.
Joel Fleischman is a nebbishy Jewish doctor from New York City, and a fresh faced medical school graduate. He's also about to begin the four year service contract he promised to the state of Alaska, who financed his education. But he just happened to forget reading some of the stipulations in his contract, that has assigned him to the small post of Cicely, Alaska. A town of 215 people that welcomes it's newest resident with open arms.
As he contends with the daily lives and rituals of these all too normal and trusting folk, Joel just might realise that Cicely's quieter ways are probably more civilised than the hustle and bustle of Manhattan. Made up of Cicely's various residents, patients and friends of Fleischman include wealthy former astronaut Maurice Minnifield; feisty pilot Maggie O'Connell; mayor and saloon owner Holling Vincoeur; his sweet, naive waitress girlfriend Shelly Tambo (who's old enough to be his daughter); intellectual ex-con and disc jockey Chris Stevens; Joel's far wiser and very quiet receptionist Marilyn Whirlwind; kindly store owner Ruth-Anne Miller, and avid film buff Ed Chigliak.
Enjoy once again, now fully restored and in hi-definition, all 110 episodes, over 6 seasons, with all the original music as you remember it.
There will also be four and a half hours of bonus content including Deleted Scenes, Gag Reels, Promo Reels, and Unexposed Footage.
Pre-order HERE.
BFI DVD ANNOUNCEMENT
Tuesday 20th February 2018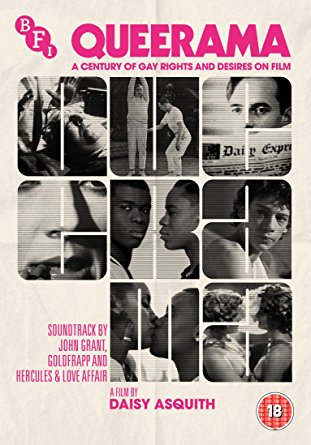 Crafted from the treasure trove that is the BFI National Archive, Queerama travels through a century of gay experience, encompassing persecution and prosecution, injustice, love and desire, identity, secrets, forbidden encounters, sexual liberation and pride. Following numerous festival screenings and a TV broadcast in BBC Four's Storyville strand, Queerama is released on DVD by the BFI on 26 March.
Weaving in the lyrics and music of John Grant, Goldfrapp, and Hercules and Love Affair, director Daisy Asquith guides us intimately through the relationships, desires, fears and expressions of gay men and women against the backdrop of a century of incredible change.
Queerama offers a wealth of unknown newsreel and amateur film, alongside the sub-textual references scattered throughout 20th century cinema, the sexual liberation of the early 21st century queer and transgender scene, and the gay parenting and marriage campaigns of recent years.
Extras include:
- Daisy Asquith Q&A (2017, 8 mins): director Daisy Asquith in conversation with the BFI's Simon McCallum
- This Week: Homosexuals (James Butler, 1964, 23 mins)
- This Week: Lesbians (John Phillips, 1965, 26 mins)
- Ballad of Reading Gaol (Richard Kwietniowski, 1988, 11 mins)
- Rosebud (Cheryl Farthing, 1991, 14 mins)
- Illustrated booklet with full film credits and essays by Daisy Asquith, Simon McCallum, Lucy Robinson, Selena Robertson, Alex Davidson and So Mayer
Pre-order this title HERE.
LADY ICE COMING FROM SCORPION RELEASING
Tuesday 20th February 2018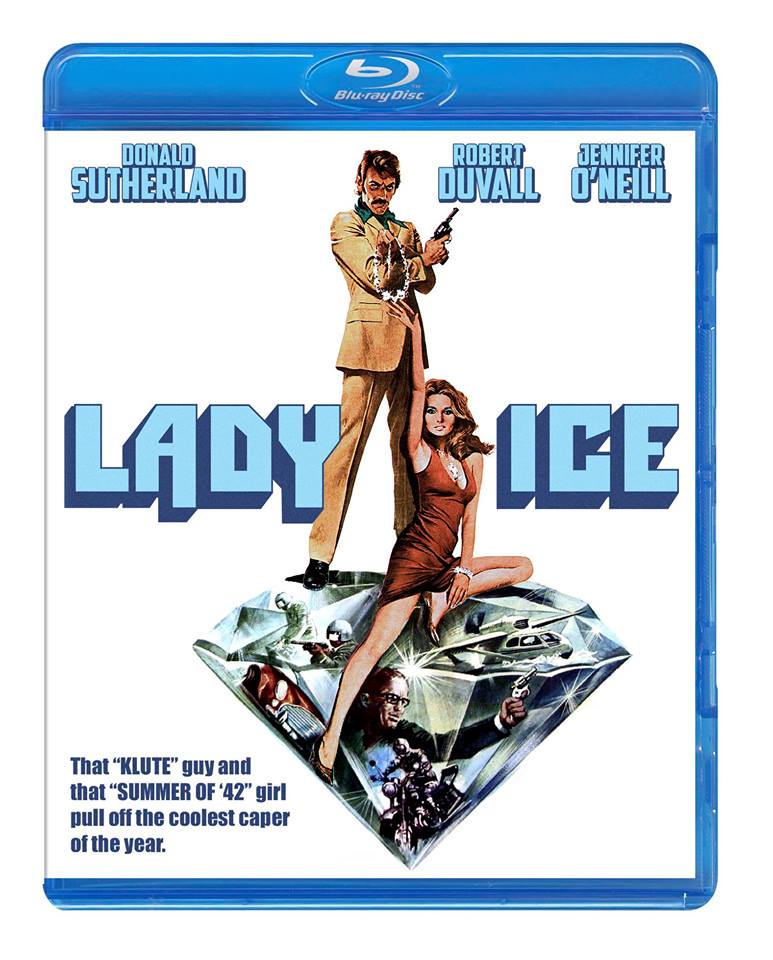 Coming in May, in conjunction with Westchester Films/Shout Factory, Scorpion Releasing presents Tom Gries LADY ICE starring Donald Sutherland, Robert Duvall, Jennifer O'Neill, Eric Braeden, and Jon Cypher!
This will be the first time the film is available anywhere in its original scope ratio (2:35), and will be available on both Blu-ray and DVD.
The release will feature:
- Brand New 2017 HD scan
- SDH subtitles for the hearing impaired
- On camera interview with composer Perry Botkin

WIM WENDERS FILMS COMING TO UK
Sunday 18th February 2018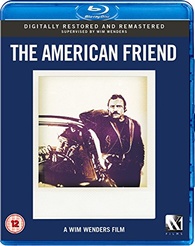 Axiom Films are to release further Wim Wenders titles on to Blu-ray in the United Kingdom.
Kings of the Road - After driving his car at high speed off a road and into a river, losing all his worldly possessions, Robert Lander (Hanns Zischler) hitches a ride with Bruno Winter (Rüdiger Vogler), who travels across Germany's hinterland repairing projectors in run-down cinemas. Along the way, the two men meet people whose lives are as at odds with the modern world as their own. In attempting to reconcile their past, the two men find themselves increasingly at odds with each other.
The Goalies Anxiety at the Penalty Kick - As Wenders himself has stated, the visual idiom of Hitchcock s films provided the model for his debut film. He adheres minutely to the thoroughly cinematic source, a novella by Peter Handke. With his cameraman Robby Müller, and his editor Peter Przygodda - both of whom had already worked with him on his film thesis at the HFF (Munich University of Television and Film) - in THE GOALIE'S ANXIETY AT THE PENALTY KICK Wenders set forth a collaboration that would weld this team together for years.
The American Friend - In THE AMERICAN FRIEND, Wim Wenders transforms Patricia Highsmith's Ripley's Game into a gripping European noir. Professional frame maker Jonathan (Bruno Ganz) has been diagnosed with a terminal blood disease. A chance encounter with the enigmatic Tom Ripley (Dennis Hopper) offers him a way to ensure a stable future for his family. But as Jonathan embarks on his new and dangerous role, Tom questions his motives for involving his new friend.
All three titles feature 4K restorations by the Wim Wenders Institute and limited edition booklets. Click the titles to pre-order.
5 FILMS 5 YEARS - HORROR AND EXPLOITATION VOLUME 2
Sunday 18th February 2018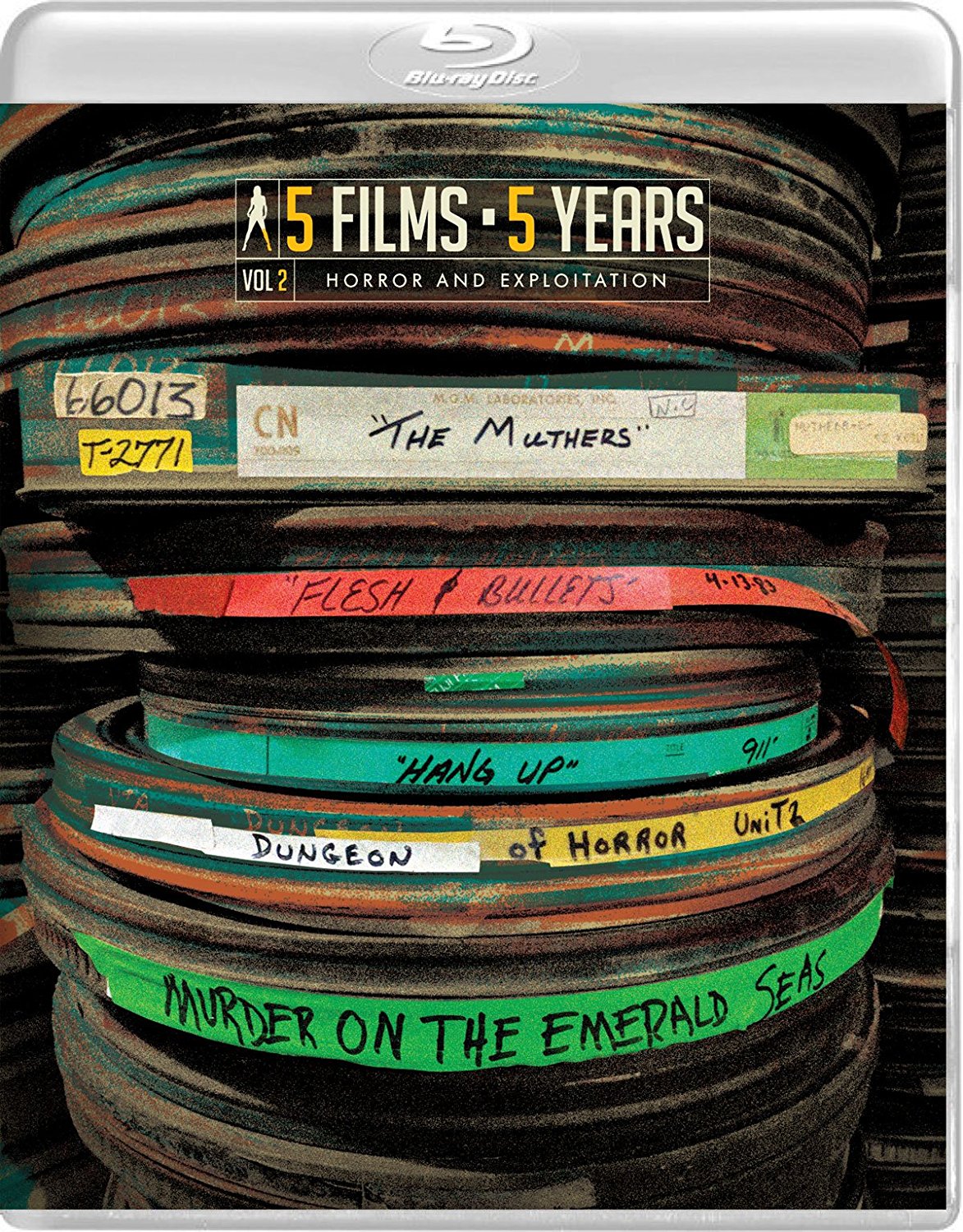 March 27th will see independent US studio Vinegar Syndrome will release volume 2 of their 5 Films 5 Years: Horror and Exploitation range.
Over the past five years, all of us at Vinegar Syndrome have worked to find, restore, and re-issue some of the most eclectic, unique, and unjustly forgotten genre films from the greatest era for independent cinema, the 1960s through 80s. While our focus is always on preservation (and ALL of our restorations are archived in either 2k or 4k, depending on how the film was scanned), on some titles we couldn't justify the expense of Blu-ray and as such, only DVD editions were issued.
However, to celebrate our fifth anniversary, we've assembled this limited edition 2-disc Blu-ray collection of five previously DVD only Horror and Exploitation rarities, spanning the wide reaches of our archive. This set is limited to 2,500 units.
THE MUTHERS: One man exploitation filmmaking machine Cirio Santiago's high octane and female led action classic, THE MUTHERS, chronicles a dangerous attempt to rescue an inmate from a brutal all-female prison.
FLESH & BULLETS: A confusing film from a confusing filmography, Carlos Tobalina's bizarre 80s updating of STRANGERS ON A TRAIN, features the likes of Yvonne DeCarlo and Cesar Romero acting along side Mai Lin!
HANG UP: Unsung auteur, John Hayes' masterpiece of misery follows the sad life of a lonely vice cop who begins an illicit affair with a beautiful prostitute, only to discover that she's underage, sending him into a downward spiral of corruption and violence.
DUNGEON OF HARROW: This Texas made 16mm obscurity directed by comic artist Pat Boyette is a contemporaneous tribute to early 60s gothic horror films, as a shipwrecked sailor finds himself trapped in a castle populated by bloodthirsty nobility.
MURDER ON THE EMERALD SEAS: The directorial debut of Alan Ormsby, this oddball murder murder mystery focuses on a series of mysterious deaths surrounding a beauty patent, promoting the lead detective to go undercover to investigate...in drag!
Pre-order this amazing looking set HERE.
NEW WAVE OF FRENCH STEELBOOKS
Sunday 18th February 2018
France are getting a whole bunch of new steelbook releases courtesy of Fox and Warner. The titles include Deadpool, A Clockwork Orange, Ben-Hur, 300, Minority Report, and Braveheart. These will have a limited print run so be sure to grab your copies quickly to avoid disappointment.
FANGS OF THE LIVING DEAD - SCREAM FACTORY
Saturday 17th February 2018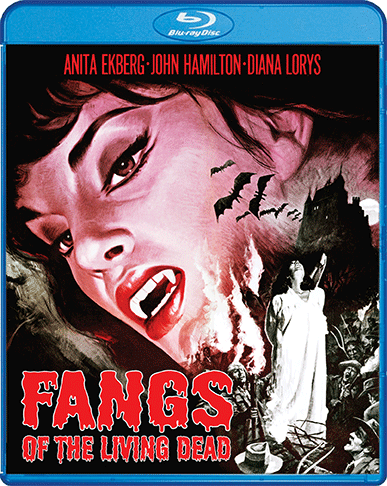 Scream Factory will release Fangs of the Living Dead on 6th March, and have now confirmed the extra features.
Beautiful fashion model Sylvia Morel (Anita Ekberg) receives news that she has inherited a castle from her uncle. Her curiosity leads her to journey to a remote village to see her new house. Once there, she learns of her family's history and soon falls under the spell of her uncle. He wants her to become the new matriarch of the family … a clan of vampires! This chilling tale of bloodsuckers was directed by Spanish horror director Amando de Ossorio (The Lorely's Grasp, Night of the Sorcerers, the Blind Dead series).
- NEW Audio Commentary With Author Troy Howarth
- Theatrical Trailer (In Spanish)
- Spanish Credit Sequence
- Alternate Ending (In Standard Definition – VHS Quality)
Pre-order HERE.
KICKBOXER: RETALIATION UK BLU-RAY AND DVD
Friday 16th February 2018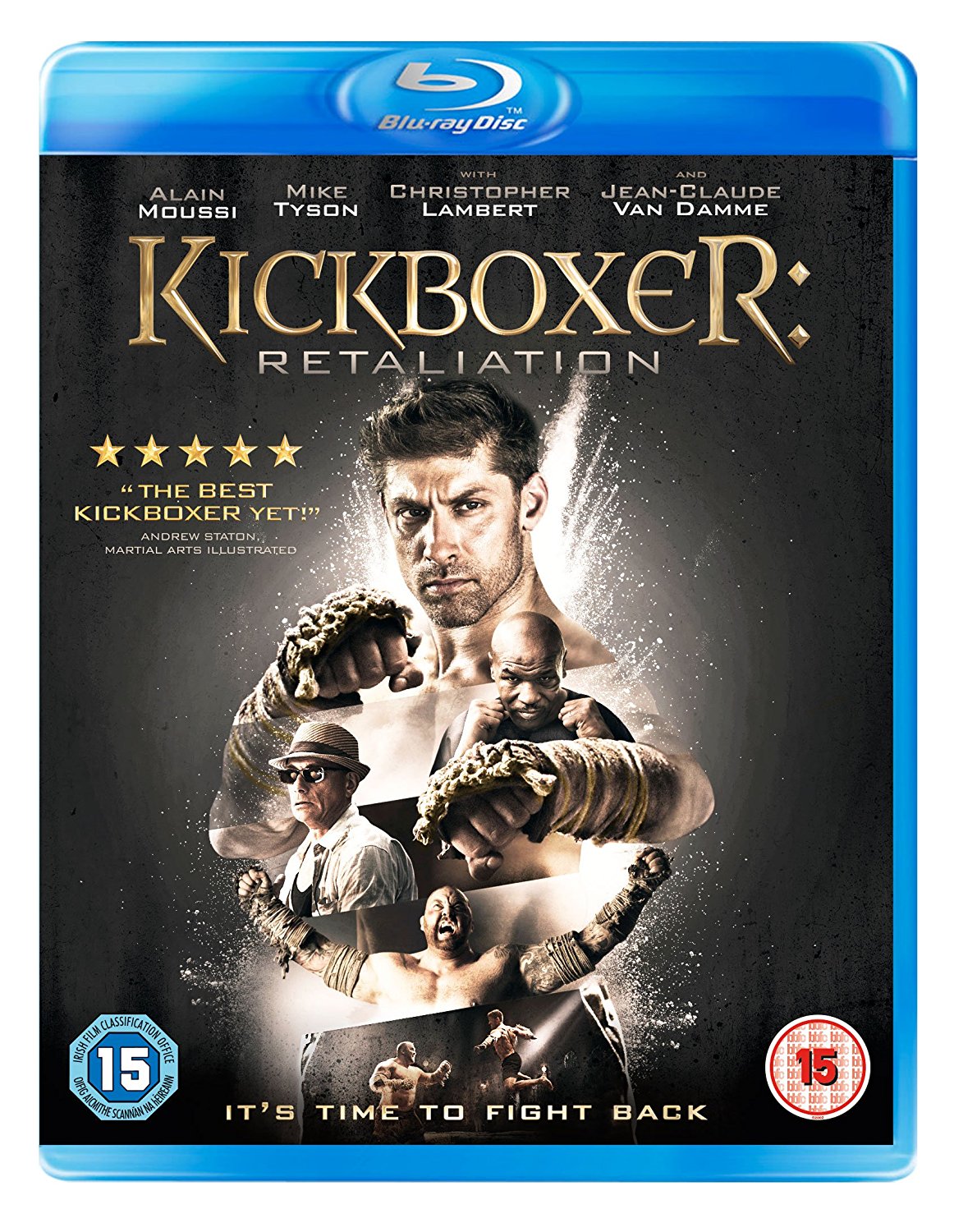 This follow up to last year's sensational Kickboxer: Vengeance sees Alain Moussi and Jean-Claude Van Damme teamed up again as Kurt Sloan and mentor Durand - this time, with Sloan facing down one of the screen's biggest and most brutal villains, in the shape of underground champion Mongkut, played by the incredible Hafþór Júlíus Björnsson, famous as unstoppable 'The Mountain' Gregor Clegane in Game of Thrones.
Hollywood stunt performer Alain Moussi, flexing his acting chops as well as his muscles, and original Kickboxer star Van Damme make a great pairing as the hotheaded novice and the wise veteran. The A-grade cast also includes Highlander's Christopher Lambert, on brilliant form here as the villainous Thomas Moore, forcing Sloan to fight against his wishes; as well as boxing legend and Hangover star Mike Tyson, who is drafted in to get Sloan ready for the mother of all bouts.
With exotic Thailand locations, fiery fight scenes and some stupendous stunt-work, KICKBOXER: RETALIATION is a no-holds barred-slice of slam bang cinema. With a finale that will make your eyes water, this is a blistering blast of mixed martial arts mayhem that hits the viewer right between the eyes.
The film is also available in a brilliantly bone-crunching box set paired up with KICKBOXER: VENGEANCE, which sees Jean-Claude Van Damme training up Alain Moussi for a killer bout against Guardians of the Galaxy and Spectre star Dave Bautista.
Released on March 5th, you can pre-order the Blu-ray HERE and the DVD HERE.
SECOND SIGHT TO RELEASE HEIMAT ON BLU-RAY
Friday 16th February 2018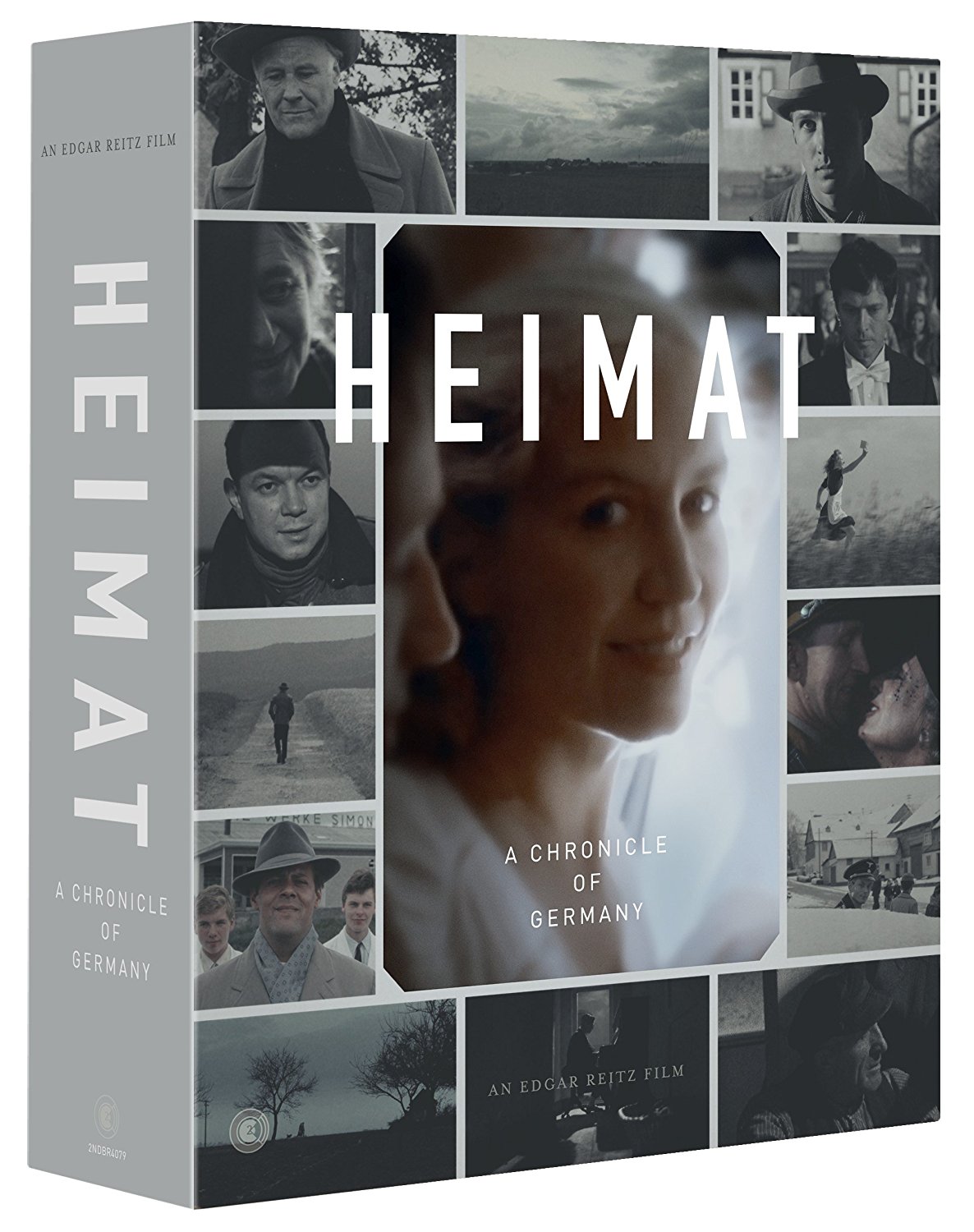 From master of cinema Edgar Reitz and five years in the making, Heimat is one of the most compelling and highly praised dramas in television history. Now this captivating series arrives in a newly restored version and for the first time on Blu-ray as Heimat Limited Edition Box Set courtesy of Second Sight.
Restored from the original negative by The Edgar Reitz Film Foundation, Heimat can now be seen in all its glory in high definition. The stunning collector's set comes complete with a limited-edition luxury 50-page soft cover book and features a vast array of brand new bonus features including Edgar Reitz's two-hour documentary 'prologue' to Heimat and many fascinating interviews including Edgar Reitz and Marita Breuer. Its set for release on 9 April 2018.
Featuring a stellar cast including Marita Breuer, Kurt Wagner, and Rüdiger Weigang, this epic tale of a family and their rural life in a small German village is told against the changing backdrop of a country's turbulent history from 1919 to 1982. From the aftermath of the First World War, economic hardship, the rise and fall of Nazism, the Second World War and the decades that followed, life in the village goes on and the values and aspirations of the people at its heart are wonderfully brought to life in this gripping saga of an ordinary family living through extraordinary times.
One of the most renowned World Cinema titles Heimat scores an incredible 97% on Rotten Tomatoes and continues to captivate audiences across the world.
Pre-order this title HERE.
THE DOGFATHER / MISTERJAW
Wednesday 14th February 2018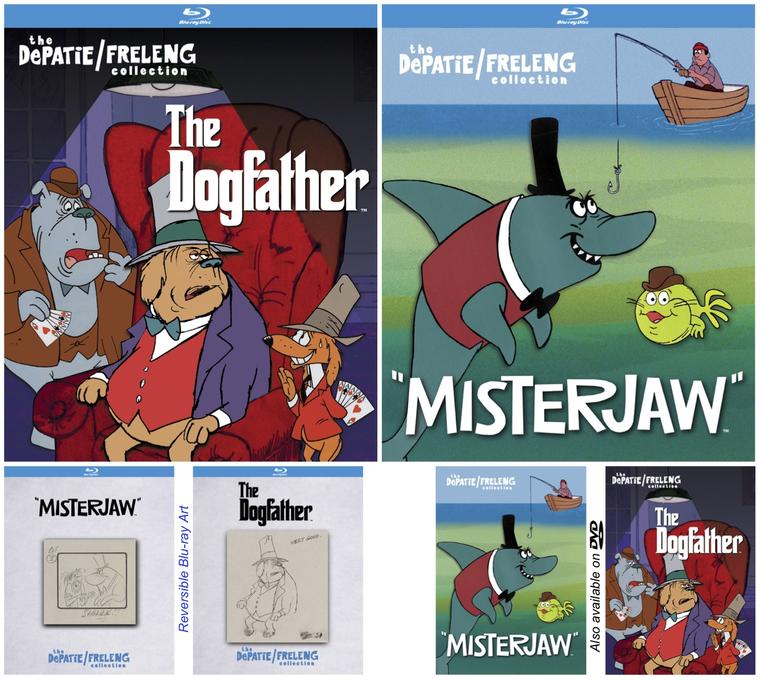 April 24th will see Kino Lorber release two cartoon compilations for the first time ever on DVD and Blu-ray.
The Dogfather (1974-75) (17 Cartoons)
• THE DOGFATHER - Audio commentary by filmmaker Greg Ford
• HEIST AND SEEK - Audio commentary by author Mark Arnold
• THE BIG HOUSE AIN'T A HOME - Audio commentary by author Mark Arnold
• DEVILED YEGGS - Audio commentary by historian Jerry Beck
• HAUNTING DOG - Audio commentary by historian Jerry Beck
• EAGLE BEAGLES - Audio commentary by cartoon writer William Hohauser
• GOLDILOX AND THE THREE HOODS - Audio commentary by filmmaker Greg Ford
• Two documentaries by Greg Ford and William Hohauser: "Chips Off the Old Blockbusters" and "Tales of Production (and Production Overload) - Featuring author Mark Arnold, historian Jerry Beck, cartoon director/producer John R. Dilworth, ink-and-paint specialist Barbara Donatello, composer Doug Goodwin, director/animator Art Leonardi, and layout artist Martin Strudler
• Reversible Blu-ray Art

Misterjaw (1976-77) (34 Cartoons) (2 Discs)
• TO CATCH A HAILBUT - Audio commentary by filmmaker Greg Ford
• FLYING FOOL - Audio commentary by author Mark Arnold
• SHOPPING SPREE - Audio commentary by author Mark Arnold
• SHOWBIZ SHARK - Audio commentary by historian Jerry Beck
• BEACH RESORT - Audio commentary by author Mark Arnold
• LITTLE RED RIDING HALIBUT - Audio commentary by filmmaker Greg Ford
• THE CODFATHER - Audio commentarby cartoon writer William Hohauser
• NEVER SHAKE HANDS WITH A PIRANHA - Audio commentary by filmmaker Greg Ford
• STAND-IN ROOM ONLY - Audio commentary by historian Jerry Beck
• CANNERY CAPER - Audio commentary by filmmaker Greg Ford
• MAMA - Audio commentary by cartoon writer William Hohauser
• Two documentaries by Greg Ford and William Hohauser: "Chips Off the Old Blockbusters" and "Tales of Production (and Production Overload) - Featuring author Mark Arnold, historian Jerry Beck, cartoon director/producer John R. Dilworth, ink-and-paint specialist Barbara Donatello, composer Doug Goodwin, director/animator Art Leonardi, and layout artist Martin Strudler
• Reversible Blu-ray Art
Pre-order The Dogfather HERE.
Pre-order Misterjaw HERE.
LOVE AND OTHER CULTS
Tuesday 13th February 2018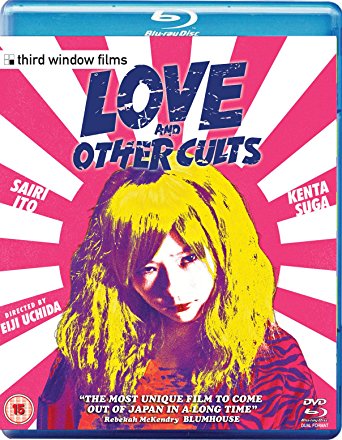 Third Window films team up again with director Eiji Uchida after the success of LOWLIFE LOVE to make a black comedy based on an unbelievable true story dealing with cults, gangs and true love in Japan's countryside!
Love and Other Cults portrays young people having their lives tossed around by adults; dealing with social issues such as child neglect, teenage gangs and the sex industry against a blackly comic background. Written and directed by Eiji Uchida (Greatful Dead, Lowlife Love), the cast includes some "real local delinquents" which created a unique situation in which the shooting took place under the local police's supervision. The film is produced by Third Window Films' Adam Torel, who also produced Uchida's last film Lowlife Love.
Love and Other Cults will be released in a region free DVD/Blu-ray dual format edition including deleted scenes, alternate endings, cast interviews, a music video, and a trailer.
You can pre-order this title HERE.
GOMORRAH: SEASON 3
Tuesday 13th February 2018
The wait is finally over for Gomorrah fans - Arrow TV is thrilled to announce the DVD & Blu-ray release of the complete third season of the universally critically acclaimed Italian crime drama Gomorrah on Monday 12th March 2018. On the same day the label will also release the Gomorrah Season 1, 2 & 3 Box Set on DVD & Blu-ray. For the impatient fans, Gomorrah Season 3 will already be released as Digital Download on Thursday 8th March 2018 from Amazon and iTunes.
As a Sky Italia production, the controversial gang warfare series is the most successful Italian TV export ever. The gripping, edge of your seat drama returned for its third season to Sky Atlantic on Wednesday 31st January.
With the Godfather Don Pietro (Fortunato Cerlino) murdered, there is a void to be filled in the underworld of Naples. His son Genny (Salvatore Esposito) takes control, using the opportunity to settle old scores. The survivors of the remaining factions, exhausted by the warring and massive police pressure, have suffered drastic financial losses and make peace. And with Avitabile (Gianfranco Gallo) in prison for another year, Genny now has to reign over North Naples and Rome.
Ciro (Marco D'Amore), on the other hand, has had his revenge, but his dreams and family have been destroyed. He decides to leave everything behind, travels to Bulgaria and to work for the big-time drug dealer Valentin (Stilian Ivanov). When Ciro has to return to Naples, he forms a new powerful partnership with the young and ambitious Enzo (Arturo Muselli).
Pre-order the Blu-ray HERE, or the DVD HERE.
NEW TRAILER
Tuesday 6th February 2018
Check out the trailer for upcoming Umbrella Entertainment release DRIVE-IN DELIRIUM: VOLUME 3 on our Youtube Channel HERE.
Don't forget to subscribe for occasional trailers and clips!
WIN A BLU-RAY COPY OF THE DEUCE FROM UNIVERSAL PICTURES!
Tuesday 6th February 2018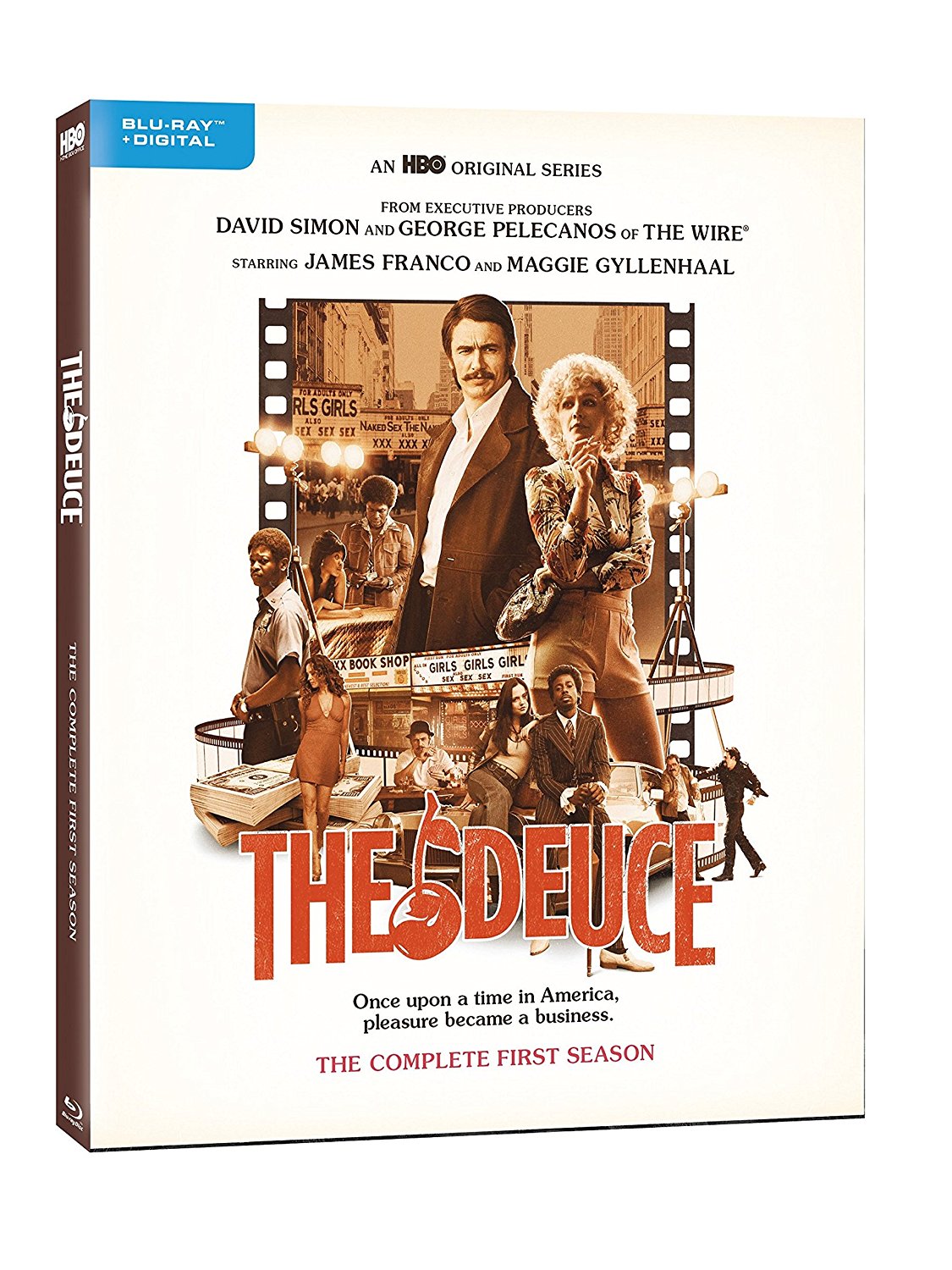 HBO presents The Deuce: The Complete First Season available on Blu-ray and DVD​ February 13th! We have a copy on Blu-ray to giveaway to one lucky reader.
Boasting a fine ensemble cast and executive produced by David Simon, George Pelecanos, Nina K. Noble and James Franco, The Deucechronicles the rise of the porn industry that began in New York City in 1971-72, driven by the gradual legalization of porn and a politically motivated effort to "clean up" Times Square.
To be in with a chance of winning, just send your name, address (no PO Boxes) and e-mail address to admin@dvdcompare.net with the subject heading THE DEUCE.
TERMS AND CONDITIONS: The competition is only open to US & Canadian readers of DVDCompare (DVDCompare.net staff and family are not eligible to enter). Only one entry will be accepted per household. If you enter multiple times, none of your entries will count and will be deleted. Your prize will be shipped direct. The competition will close on FEB 13th, 2018. Any entries received after that date will not count. The winners will be drawn at random and notified by email after the closing date.
INTERVIEW WITH 88 FILMS
Friday 26th January 2018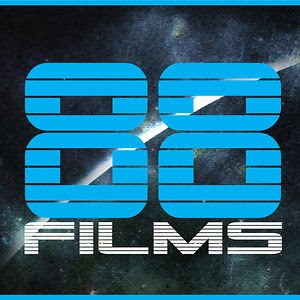 We will be holding an interview with independent British distributor 88 Films for our readers.
If you have any questions in particular you would like us to ask about past, present and future releases, then e-mail us at admin@dvdcompare.net using the subject heading 88 FILMS.
Questions must be submitted by the 4th February to be considered!
If you need to recap on what they have released so far, simply search for 88 Films by distributor using our search bar.
WIN - QUANTUM LEAP: THE COMPLETE SERIES
Tuesday 23rd January 2018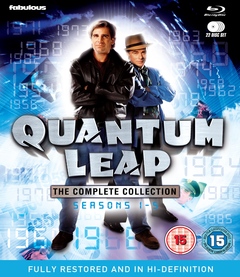 Thanks to our friends over at Fabulous Films, we have a copy of the complete series of Quantum Leap on Blu-ray to giveaway!
Doctor Sam Beckett led a group of top scientists into the desert to research his theory that a man could time travel within his own lifetime. Unfortunately, in order to save his funding, he was forced to enter the accelerator prematurely and vanished. He then found himself in someone else's body with partial amnesia. His only contact from home is Al, a holographic image only he can see and hear. Setting right things which once went wrong, Sam leaps from life to life, hoping each time that this is the final leap home...
Enjoy all 97 episodes of this groundbreaking Sci-Fi adventure series now fully restored and in hi-definition! This complete collectors edition now contains all the original music, previously missing on the DVD release. Get ready to journey back in time with Dr. Sam Beckett ( Scott Bakula) and his holographic guide Al (Dean Stockwell) in this 5 time Emmy ® Award-Winning Series.
To enter this competition, visit our Facebook page HERE!
REWIND AWARDS 2017 RESULTS - PART 1
Monday 1st January 2018
Best UK Independent Distributor - This year was closer than ever, but the lads and lasses over at Arrow Films have been voted number one for the 4th year running. However, hot on their heels behind by just a single vote were Powerhouse Films, and just a few votes behind them 88 Films rounding out the top 3.
Best USA Independent Distributor - Last year's runners up are this year's victors! Criterion had another blinding year in 2017 and just edge out Shout Factory to the coveted top spot. The consistently brilliant Vinegar Syndrome rounds out the top three.
Best Rest of World Independent Distributor - 2017 has a clear cut winner for the first time, with Australian distributor Umbrella Entertainment running away with the award. Honourable mentions go to France's Carlotta Films, and South Korea's Nova Media.
Best Major Distributor - 2017 sees Warner Home Video win our best major distributor award, with many mentions of Warner Archive in the polls. Studio Canal comes second, with Sony third.
LATEST PRE-ORDERS
Monday 1st January 2018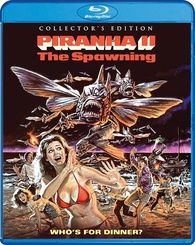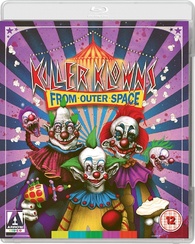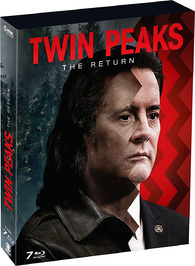 USA
- Piranha 2: The Spawning (Shout! Factory)
- Hack-O-Lantern (Massacre Video)
- The Red Squirrel (Olive Films)

UK
- Killer Klowns from Outer Space (new 4K scan) (Arrow)
- Ringo (double bill) (Arrow)
- Mask (director's cut) (Final Cut)

Germany
- Fargo (mediabook) (Delta)
France
- Twin Peaks: The Return (digipak) (Paramount)